Newsletter - Term 4 Week 6
Calendar
Term 4 Week 7
Mon 20 Nov

Out of Uniform Day - World Children's Day

Whole School Prayer

Tennis Coaching

P&F Meeting - 5:45pm to 6:45pm

Tue 21 Nov

Diocesan Summer Sports Trials (Basketball) - Lismore

Kindergarten 2024 - Orientation Session - 9:30am to 12:00pm

Tennis Coaching

Wed 22 Nov

Whole School Prayer - 9:00am - Hosted by Year 1

Aggies Connects - Come Be Cyber Safe With Me (Library) - 11:00am to 11:30am




Tennis Coaching




Thu 23 Nov

K-6 NRL Blitz (School Oval)

Diocesan Summer Sports Trials (Touch Football) - Lismore




Liturgy at Christ the King Chapel - Year 2 - 10:00am to 11:00am




Aggies Connects - Come Play with Me (Hall) 2:15pm to 3:00pm




Aggies Connects - Come and Borrow With Me (Library) - 3:00pm to 3:30pm




Fri 24 Nov

Aggies Connects - Come Play with Me (Hall) 8:45am to 9:15am




Year 6 Transition Gathering and Mass - Youth Hub - 9:15am to 1:45pm

Kindergarten 2024 - Orientation Session - 9:30am to 12:00pm

Assembly - 2:20pm to 2:50pm
Mon 27 Nov

Kindergarten 2024 - Orientation Session - 9:30am to 1:00pm

Tue 28 Nov

Out of Uniform Day - Christmas Hamper Appeal

Thur 30 Nov

K-6 NRL Blitz (School Oval)

Christmas Hamper Packing - 9:00am to 11:00am

Fri 1 Dec

Mon 4 Dec

Year 4 Wildnets Excursion

Kindergarten 2024 - Family Engagement Evening

Tue 5 Dec

Aggies Christmas Carols - 5:30pm to 7:00pm

Thur 7 Dec

K-2 NRL Gala Day (School Oval)

Fri 8 Dec

End of Year Mass - 12:15pm to 1:15pm

Mon 11 Dec

Whole School Transition - 2024 Classes

Tue 12 Dec

St Agnes' Year 6 Graduation Mass - 12:00pm to 2:00pm

Year 6 Graduation - 6:00pm to 8:00pm

Wed 13 Dec

Year 6 Fun Day - Stoney Aqua Park

Thur 14 Dec

Last Day of Term 4 for Students

Year 6 Walking Excursion

Mon 5 Feb

First Day of School 2024 - Years 1 - 6

Wed 7 Feb

First Day of School 2024 - Kindergarten
From the Leaders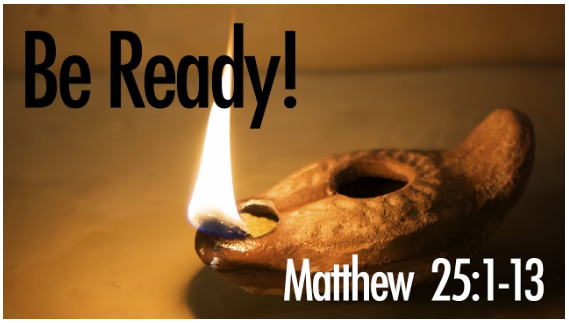 This Sunday's Gospel from Matthew tells of another parable Jesus told, the parable of the talents. In Jesus' time a 'talent' was a unit of money. The master gave five talents to one servant, two to another, and one to the third. When the master came back the man he had given five to had five more. The master said he would now trust this servant with more because he had been a good and faithful servant. What qualities has God bestowed on each of us: patience, humility, generosity? If you have the gift of patience, then you are able to listen well to others- even if that person is angry - without yelling back. When we show patience and understanding, we might be able to become closer friends. In the same way the servant doubled the talents his master gave him, we are expected to use the gifts and talents God gives us and 'double' them.
Remembrance Day
A big thank you to our School Captains, Oliver Walters and Armani Daley for representing St Agnes' Primary School at the Remembrance Day Ceremony on Saturday 11 November at the Town Green.
Student Representative Council
Nominated Year 5 students recently took to the stage to deliver leadership speeches, vying for a spot on the Student Representative Council. Each candidate shared their vision, values, and commitment to representing their peers. The school witnessed a showcase of budding leadership skills as these young individuals articulated their ideas and aspirations, contributing to a vibrant democratic process within our school community. We now await the results.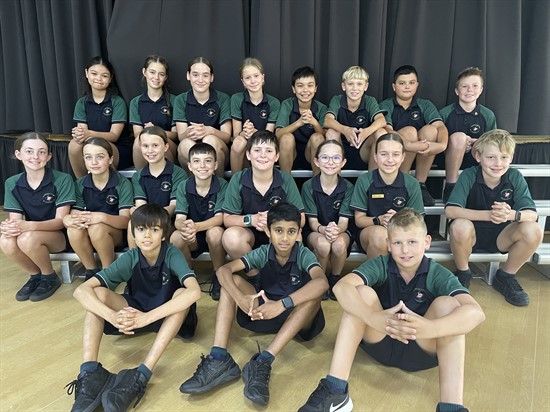 Thank you to 5 Faith and Steve Behan for leading our Remembrance Day Service so beautifully on Monday morning. Our students were incredibly respectful during the prayer, showing great appreciation for armed forces members who have died in the line of duty.
Prayer Service
Yesterday, Year 3 attended the chapel as a grade for a prayer celebration. We were grateful to have parents and grandparents join us.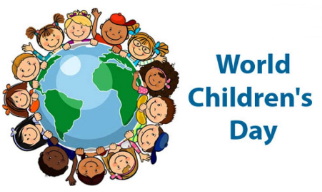 World Children's Day
Thank you Year 6 students for your planning and organisation for our "fun day' to celebrate World Children's Day on Monday. Each child will receive a 'hand' today to be used to participate in these activities. Don't forget to come out of uniform.
Return and Earn
We continue to collect recyclable bottles and cans with the aim of using the money raised to purchase meat and vegetable vouchers to be used in the Christmas Hampers we are compiling from our school.
2023 Christmas Hamper Appeal
Don't forget to come out of uniform on Tuesday 28 November and bring your hamper item to support families in our parish. Thankyou Aunty Kirrily for your amazing organisation in allocating hamper items to grades.
Kindergarten
Kindergarten students are exploring the world of data collection using everyday play-based equipment. Guided by their teachers, they select familiar toys, turning playtime into a valuable learning experience. Through hands-on exploration, students learn to collect and sort items, from counting colourful blocks to categorising stuffed animals. The classroom becomes a vibrant hub of curiosity as students joyfully turn their toys into tangible data sets. This initiative not only introduces foundational mathematical skills but also cultivates a positive attitude towards learning, seamlessly integrating education into everyday play.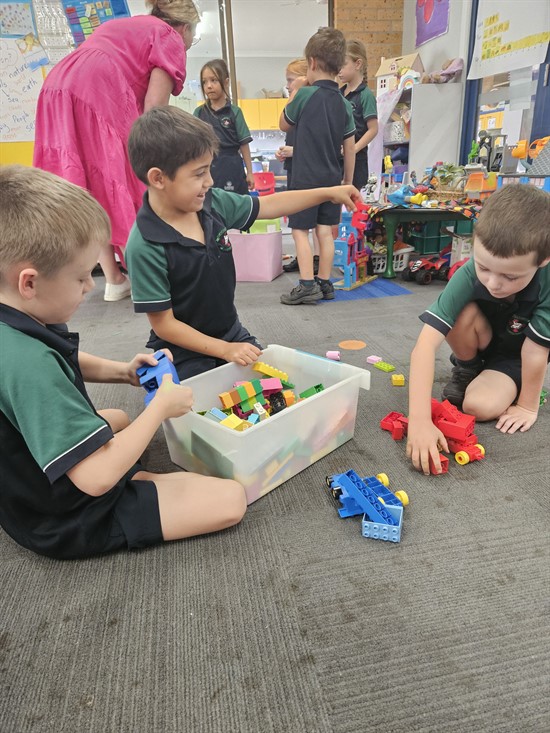 Year 4
Year 4 students showcased their versatility by transforming persuasive writing into compelling speeches on topics of their choice. From debating the merits of different fishing techniques to advocating for modified rules in school rugby league, these young orators explore diverse subjects. This initiative not only hones their persuasive communication skills, but also empowers them to express opinions on matters they find meaningful.
Year 6
Year 6 students delved into the realm of renewable energy as part of their science curriculum. Beginning with an intensive research phase, students explored the science behind wind energy and the environmental benefits of wind turbines. Transitioning into the design phase, they collaborated in groups, guided by teachers to balance form and function. The hands-on aspect transformed classrooms into engineering labs, where students built and fine-tuned prototypes, learning resilience and problem-solving skills. The culmination involved testing the turbines in a simulated wind environment, showcasing the students' creations producing electricity.
Come Be Cyber-Safe With Me
Are you wanting your child to learn more about being safe online? We welcome you and your family (K-6) to join us at the Library for some online learning. These have been developed by both the Australian Government's eSafety Commissioner and Google's new online safety and wellbeing program.
Our next session will be on - Wednesday 22 November 11:00am to 11:30am.
Advent Resources
Please see the flyer below which provides access to Advent Resources suitable to families with both primary and secondary-aged children. The resources encourage families to prepare thoughtfully and meaningfully for Christmas throughout the season of Advent.
Aggies Christmas Carols
We look forward to having families join us to participate in the St Agnes' Carols by Candlelight on Tuesday 5 December.

PBS
Our PBS focus for last week and next week is 'I am respectful and responsible when I clean-up my environment'. This focus links into our learning we had as a school community with the SRC around 'Clean up our school day'.
Sports News
Diocesan Summer Sports Trials
Next week, four Aggies students will travel to Lismore to attend the Diocesan Summer Sports Trials. Stella Donohue, Bailey Ackroyd and Harley Cadden will participate in Touch Football selections on Thursday, while Flynn Wehlow is trialling for Basketball on Tuesday. These students have already progressed through school and zone selections, and we wish Stella, Bailey, Harley and Flynn the best of luck at the trials.
Tennis Development Coaching
This week, many students attended the first sessions of our tennis coaching clinics at school. Over two weeks, all students will have the opportunity to work with a professional tennis coach and experience the skills needed to play tennis. This includes correct racquet grip, body position and striking the ball. Thank you to Greg Alchin for providing this coaching for our students.
St Agnes' Swimming Carnival
We are in the final stages of preparation for the Aggies Swimming Carnival. The carnival will be a mix of championship and non-championship events. Children must be registered for championship events via schoolinterviews.com.au using event code drnt5 by 28 November. After this date, the events will be closed so we can organise heats. Programs of events have been shared with families, and we welcome our school community to come along and enjoy the day with us. If any parents can help on the day, please contact the school.
Infants will attend the swimming carnival between 9:30am and 10:30am for swimming and novelty races. Kindergarten will use the toddler pool, and Years 1 and 2 will use the 25m pool. Please use the links below to access a PDF of the Kindergarten, Infants and Primary schedules of events. Please note that we will do our best to stay on schedule throughout the carnival, however, times are an estimate only.
Student Awards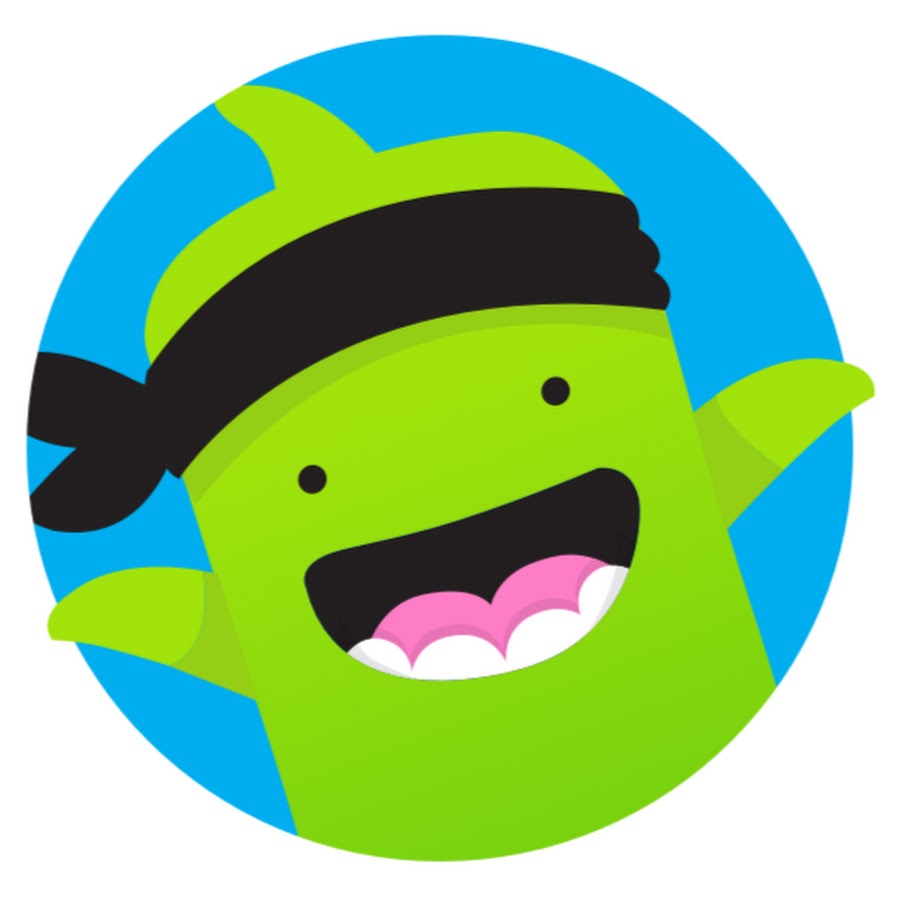 Congratulations to the following students who have reached 500 Dojos:
Ivy G and Makayla D
Congratulations to the following students who have reached 400 Dojos:
Eva D, Lucas K, Rory C, Amelia C, Hunter F, Harrison F, Cody N and Max S
Congratulations to the following students who have reached 300 Dojos:
Saxon K, Flynn N, Hazel L, Jasper M, Phebe C, Jude H, Thomas B, Harrison P, Alexander B, Beau L, Benjamin K, Macey S, Rayan W and Blaze B
Congratulations to the following students who have reached 200 Dojos:
Liam B, Zuri T, Aria S, Callum J, Shayla D, Xavier H, Marlie B, Lara B, Nathan C, Zoe O, Jai C, Harper C, Emersyn F, Kirrily J, Marcella J, Bonnie M, Ava S, Nina T, Duke W and Tilda R
P&F
Final P&F Meeting for 2023 - Monday 20 November 5:45pm
On Monday evening, we will hold the final P&F meeting for 2023. As always, all parents and carers from our school community are invited to attend. Please see below for the November meeting agenda.
Canteen News
| | |
| --- | --- |
| Monday | Jo McLaren |
| Tuesday | |
| Wednesday | Antonia Mullen |
| Thursday | Maryanne Field |
| Friday | Daniel Stewart and Veronica Swadling |
Upcoming Events and App Alerts
Please remember to check your Compass app for any upcoming events requiring permission:
Year 1 Liturgy

Year 2 Liturgy

Year 4 Excursion

SRC Leadership Dinner

Year 6 Graduation

Year 6 Gathering and Mass

Swimming Carnival Permission Notes
Community News