Newsletter - Term 4 Week 5
Calendar
Term 4 Week 6
Mon 13 Nov

Remembrance Day - 10:30am to 11:00am

Tennis Coaching

Tue 14 Nov

Kindergarten 2024 - Story Time Session B - 9:15am to 10:15am




Tennis Coaching

Wed 15 Nov

Whole School Prayer - 9:00am - Hosted by Kindergarten

Kindergarten 2024 - Story Time Session B - 9:15am to 10:15am




Thu 16 Nov

Aggies Connects - Come Be Cyber Safe With Me - 8:30am to 9:00am

Kindergarten 2024 - Story Time Session B - 9:15am to 10:15am




Liturgy at Christ the King Chapel - Year 3 - 10:00am to 11:00am

SRC 2024 Speeches - 11:40am to 1:40pm

Aggies Connects - Come Play with Me (Hall) 2:15pm to 3:00pm




Aggies Connects - Come Be Cyber Safe With Me (Library) - 2:50pm to 3:20pm

Aggies Connects - Come and Borrow With Me (Library) - 3:00pm to 3:30pm




Fri 17 Nov

Aggies Connects - Come Play with Me (Hall) 8:45am to 9:15am




Kindergarten 2024 - Story Time Session B - 9:15am to 10:15am

High School Orientation Day :


MacKillop College - 8:45am to 3:10pm


St Joseph's Regional College - 8:45am to 2:45pm
Mon 20 Nov

Out of Uniform Day - World Children's Day

Tennis Coaching




P&F Meeting

Tue 21 Nov

Tennis Coaching




Kindergarten 2024 - Orientation Session - 9:30am to 12:00pm

Diocesan Summer Sports Trials (Basketball) - Lismore

Wed 22 Nov

Tennis Coaching

Aggies Connects - Come Be Cyber Safe With Me (Library) - 11:00am to 11:30am

Thur 23 Nov

K-6 NRL Blitz (School Oval)

Diocesan Summer Sports Trials (Touch Football) - Lismore

Fri 24 Nov

Kindergarten 2024 - Orientation Session - 9:30am to 12:00pm

Year 6 Transition Gathering and Mass - Youth Hub - 9:15am to 1:45pm

Mon 27 Nov

Kindergarten 2024 - Orientation Session - 9:30am to 1:00pm

Tue 28 Nov

Out of Uniform Day - Christmas Hamper Appeal

Thur 30 Nov

K-6 NRL Blitz (School Oval)

Christmas Hamper Packing - 9:00am to 11:00am

Fri 1 Dec

Mon 4 Dec

Kindergarten 2024 - Family Engagement Evening

Tue 5 Dec

Aggies Christmas Carols - 5:30pm to 7:00pm

Thur 7 Dec

K-2 NRL Gala Day (School Oval)

Fri 8 Dec

End of Year Mass - 12:15pm to 1:15pm

Mon 11 Dec

Whole School Transition - 2024 Classes

Tue 12 Dec

St Agnes' Year 6 Graduation Mass - 12:00pm to 2:00pm

Year 6 Graduation - 6:00pm to 8:00pm

Wed 13 Dec

Year 6 Fun Day - Stoney Aqua Park

Thur 14 Dec

Last Day of Term 4 for Students

Year 6 Walking Excursion
From the Leaders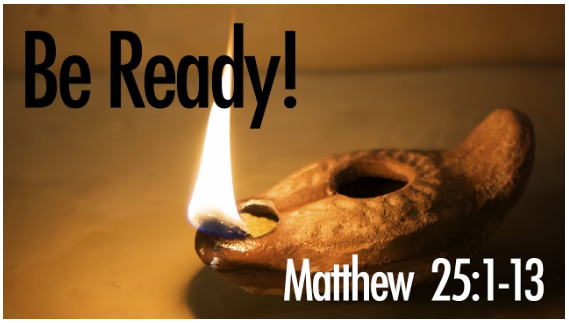 In this Sunday's Gospel from Matthew Jesus told another parable. He clarifies that we do not know when our time on earth is up. This is why Jesus tells us to make the most of the present and not to leave important things that can be done today until tomorrow. In this Gospel parable, five of the girls weren't very good bridesmaids. In Jesus' time, bridesmaids did not accompany the bride down the aisle. Instead, they helped her by watching for the arrival of her husband-to- be. They then accompanied the groom into town, which is why they needed lamps and enough oil, as he could arrive at any time. The bridegroom in the story represents Jesus and his arrival signifies his second coming. The oil represents our good deeds and our faith. The wise bridesmaids represent people who are faithful disciples of Jesus. What good deeds can we do this week to show service for others?
Remembrance Day
Remembrance Day (also known as Poppy Day owing to the tradition of wearing a remembrance poppy) is a memorial day observed in Commonwealth member states since the end of the First World War in 1919 to honour armed forces members who have died in the line of duty. Instead of school prayer at 9:00am on Monday, we will gather as a school community in the hall just after 10:30am to acknowledge this special occasion, finishing in a minute's silence at 11:00am.
2024 Planning - Parent Input Class Groupings

At the end of each year, we normally seek input from parents regarding class structure of friendship issues that need consideration. At St Agnes', we are always trying to improve on the way we have been doing things and we successfully introduced a new online process for this at the end of last year. Once again, we would like to seek additional feedback from all parents to help with the forming of class groupings for all children in Years 1 to 6 in 2024.

Can you please take time to think about which children may be the best learning partners in the class. It is important to think about who your child may learn best with, rather than an automatic focus on friendships. Just like normal end of year processes, this won't be an opportunity to select a teacher, but allow a chance to gain valuable information from you as parents.

As this process is conducted each year, we ask that parents include all necessary information on this sheet. Even if you have submitted information in previous years, please ensure you have recorded it on this form again, if it is still of relevance.

We ask that you please complete this information by 9:00am Wednesday 15 November so that it can help form part of our new grouping considerations. Please complete this form separately for each child in your family. If you have any further questions, please don't hesitate to contact me at school on (02) 65837433 or email pmaca@lism.catholic.edu.au
Celebrating The Rosary
Year 6 introduced The Rosary at school prayer on Wednesday morning. This week and next, classes have the opportunity for volunteers from Year 6 to model this again.
Kindergarten 2024 - Story Time
Another highlight of the week has been Story time visits from our Kinder 2024 children. They enjoyed meeting new friends, playing with toys and learning about 'Little Bat.' It was great to see families also making connections whilst enjoying morning tea and waiting to collect their children.
School Mass
All families are warmly invited to attend our Mass to celebrate the end of the 2023 school year at school on Friday 8 December at 12:15 pm.
World Children's Day
On Monday 20 November, St Agnes' Primary will be celebrating World Children's Day. This year's motto is: 'know your responsibility, be disciplined and perform good deeds'.
World Children's Day is about enabling children's voices to be expressed and heard. Our class representatives attended a recent student voice meeting with the SRC. Together they have come up with some fantastic ways to celebrate their special day. Year 6 students will be organising fun activities and treats for the day, as well as being invited to come out of uniform.
Digital Learning
As a part of the Personal Development and Health curriculum, Years 5 and 6 are learning about the importance of being cyber-safe, accessing resources to support online safety and wellbeing as well as being a digital citizen in a connected global world. Year 5 have connected this learning about being safe online as an essential skill for being a responsible student leader. They recognise they set a positive example for others and play a role in creating a secure and respectful online environment in our school.
Come Be Cyber-Safe With Me
Are you wanting your child to learn more about being safe online? We welcome you and your family (K-6) to join us at the Library for some online learning. These have been developed by both the Australian Government's eSafety Commissioner and Google's new online safety and wellbeing program.
Week 6 - Thursday 16 November 8:30am to 9:00am and 2:50pm to 3:20pm
Week 7 - Wednesday 22 November 11:00am to 11:30am
Year 1 - Design and Make
Year 1 students recently embarked on an excursion to Town Green to explore the local playgrounds in their community. Inspired by their visit, they are designing and making their own models of playgrounds. This hands-on activity is helping the students combine their firsthand experiences with their imaginations to create unique and innovative play structures.
Year 3 - Sea Acres Excursion
Year 3 students embarked on an excursion to Sea Acres last week, where they explored the rainforest boardwalk with an Aboriginal guide. During the trip, they examined the local plants and animals, discovering how they were used for food, medicine, and tools by the Birpai People. The excursion also provided valuable insights into the deep connection the Birpai People had with their environment, viewing it as a source of life and nurture, and hearing stories that reflected this cultural bond.
Year 5 - Microbits
In the classroom, Year 5 students have been actively exploring microbits, a pocket-sized coding device. These students are engaging in hands-on learning experiences that involve programming, problem-solving, and creativity. They are learning to code using microbits, creating various projects, and gaining valuable skills in digital technology.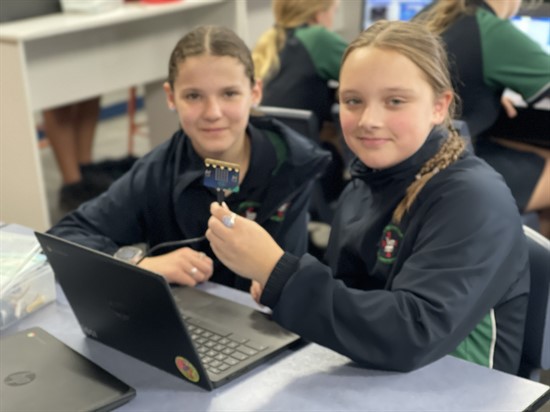 Trivia Night
Year 6 students are invited to join other young people for a Trivia/Games night at the Youth Hub on Sunday night after the 5:00pm Mass. The students will bring home an invitation from the Parish today with a QR permission code. Dinner is provided at the cost of $5.00.

Pastoral Care
Talking About Big World Problems
News of significant world events can cause stress to children and young people. Please see the flyer below to help have positive and supportive conversations about concerning world events.
PBS
Our PBS focus for the next two weeks is 'I am respectful and responsible when I clean-up my environment'. This focus links into our learning we had as a school community with the SRC around 'Clean up our school day'.
Sports News
Tennis Development Coaching and NRL Development Blitz
Over the next three weeks, students in all grades will have the opportunity to attend coached tennis and rugby league sessions. The tennis coaching has been secured through the Sporting Schools Grants. Students will work with a professional tennis coach to learn skills needed for playing tennis. The NRL development team will also be doing coaching at school with our students. These are non-contact activities based on skills of rugby league.
St Agnes Swimming Carnival
Events are open for the Aggies Swimming Carnival. Please register for championship events via the schoolinterviews.com.au and use the event code drnt5.
Please click on the link to access a PDF of the primary schedule of events for championship and non-championships events. Please note that times are an estimate only, and we will do our best to stay on schedule throughout the carnival. If any parents are available to help on the day, please contact the school.
SLSA Talks
Surf Life Saving Australia attended St Agnes' Primary School to talk with our students this week. Lifeguards presented important information about beach safety, identifying possible risks at the beach and sun safety. This is timely learning for the upcoming Summer Holidays. Thank you to the SLSA lifeguards who made themselves available for the presentations.
Student Awards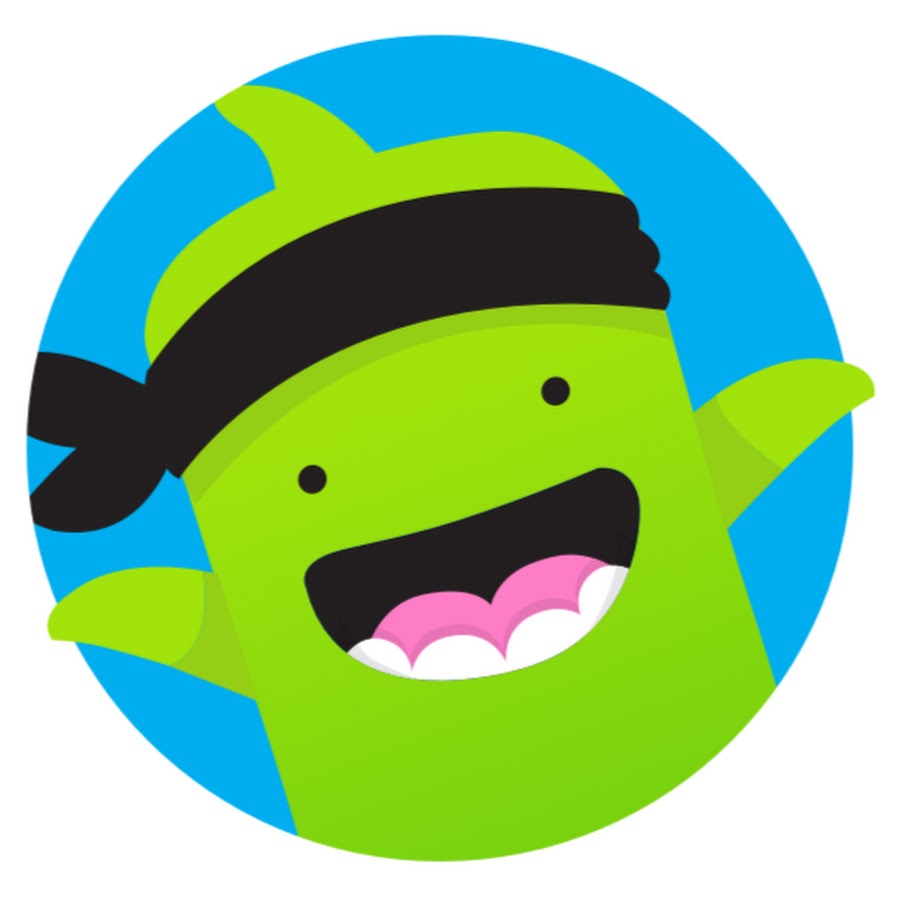 Congratulations to the following students who have reached 400 Dojos:
Slayter G, Alexander R, Harper W, Emmett Y, Jaxson F, Archie M and Malakai B
Congratulations to the following students who have reached 300 Dojos:
Aubree D, Jack F and Isabelle F
Congratulations to the following students who have reached 200 Dojos:
Emily T, Harley C, Mahli F, Archie S, Beau G, Tate A, Ava S, Oscar H, Daniel L, Hallie T, Frankie C, Eleanore M, Gabrielle R, Logan S and Ashton S
Congratulations to the following students who have reached 100 Dojos:
Zach B and Hudson M
Assembly Awards
Ara J, Ardan B, Asha G, Asha W, Braxton S, Eleanore M, Emily L, Ethan B, Ezra V, Flynn A, Frankie C, Harvey G, Hayden N, Jarred P, Ciaran D, Jonah A, Julian K, Kai N, Kobe M, Layla M, Lucas G, Lucas K, Macey S, Maja B, Mia B, Mia F, Mikayla O, Noah B, Oliver W, Rocky W, Rory C, Sienna V, Thomas B, Thomas E, Xavier H, Zane B and Zoe O
Canteen News
| | |
| --- | --- |
| Monday | Amanda Ehlers |
| Tuesday | |
| Wednesday | Alicia Martin |
| Thursday | Lauren Van Boxtel |
| Friday | Robyn Hunt and HELP PLEASE |
Upcoming Events and App Alerts
Please remember to check your Compass app for any upcoming events requiring permission:
Year 4 Excursion

Year 6 Graduation

Year 6 Gathering and Mass

Swimming Carnival Permission Notes
Parish News
Community News