Newsletter - Term 4 Week 1
Calendar
Term 4 Week 2
Sat 14 Oct

Kindergarten 2024 Family Engagement Morning - 9:30am to 10:30am

Mon 16 Oct

Whole School Prayer - 9:00am

P&F Monthly Meeting - 5:45pm




Tue 17 Oct

Exuro Retreat - Selected Year 5 Students to the Youth Hub - 9:00am to 2:45pm

Wed 18 Oct

Whole School Prayer - 9:00am - Hosted by Year 3

Thu 19 Oct

Year 6 Mass at Christ The King Chapel - 10:00am to 11:00am

Aggies Connects - Come Play with Me (Hall) 2:15pm to 3:00pm




Aggies Connects - Come and Borrow With Me (Library) - 3:00 to 3:30pm




P&F School Disco - Halloween Theme - 5:15pm to 7:00pm

Fri 20 Oct

Aggies Connects - Come Play with Me (Hall) 8:45am to 9:15am
Mon 23 Oct

Year 6 Graduation Planning Meeting - 5:00pm to 6:00pm

Wed 25 Oct

Diocesan Netball Challenge in Grafton

Wed 1 Nov

Aggies Connects - Family Maths Afternoon - from 2:15pm

Thur 2 Nov

Year 3 Sea Acres Excursion

Mon 6 - 9 Nov

Kindergarten 2024 - Story Time Session A - 9:15am to 10:15am

Tue 14 - 17 Nov

Kindergarten 2024 - Story Time Session B - 9:15am to 10:15am

Fri 17 Nov

High School Orientation Day at MacKillop College and St Joseph's Regioanl College

Tue 21 Nov

Kindergarten 2024 - Orientation Sessions - 9:30am to 12:00pm



Fri 24 Nov

Kindergarten 2024 - Orientation Sessions - 9:30am to 12:00pm

Mon 27 Nov

Kindergarten 2024 - Orientation Sessions - 9:30am to 1:00pm

Fri 1 Dec

Mon 4 Dec

Kindergarten 2024 - Family Engagement Evening

Fri 8 Dec

End of Year Mass - 12:15pm to 1:15pm

Tue 12 Dec

St Agnes' Year 6 Graduation Mass - 12:00pm to 2:00pm

Year 6 Graduation - 6:00pm to 8:00pm

Wed 13 Dec

Year 6 Fun Day - Stoney Aqua Park

Thur 14 Dec

Last Day of Term 4 for Students

Year 6 Walking Excursion
From The Leaders
This Sunday's Gospel (Matthew 22:1-10) is based on the parable of the wedding feast.
In this Gospel a special invitation is being made, but some people are ignoring it. Others are too busy to attend. Some even reject the invitations outright and are violent towards the servants issuing the invitations. Jesus uses the image of a big party to describe the Kingdom of God (heaven). In this parable we are asked to imagine heaven as being a celebration of the ages. The King (God) is sparing no expense to ensure all of the invited guests (all of God's children) will experience the fullness of joy. Often Jesus uses figures of speech and exaggerated language to make a point. Many of the Jewish leaders had rejected Jesus and his message. Jesus was telling them and us that God's Kingdom was not just for them, but for all.
Welcome back to Term 4. It has been lovely to hear updates of the students' holiday adventures. It was evident that most children were happy to be back with their friends. This is guaranteed to be another action packed term of learning and fun. We look forward to working together as a whole school community to achieve the best for our students.
As we embark on this new term, our primary goal is to provide you with insightful updates on your child's academic progress, valuable resources, and engaging stories that make you feel closely connected to the vibrant learning community here at St Agnes'. We believe that your active participation in your child's education is a crucial element for their success, and this newsletter continues to serve as a valuable bridge between you and the school.
To celebrate the achievements and milestones of our students, from academic accomplishments to outstanding performances in sports, arts, and community service, we will shine a spotlight on their remarkable feats. Feel free to email us too if you have something to share!
Stay informed about your child's progress, curriculum changes, and upcoming educational events. We'll provide valuable tips on how you can support your child's academic endeavors at home.
Discover how we foster a strong partnership between parents and teachers. Learn about upcoming opportunities for you to engage in your child's education this term.
This week the spotlight is on Year 3 - In Year 3, students are typically transitioning from learning to read to reading to learn. Developing reading fluency through activities like fluency pair work can be a valuable step in their reading journey, as it enhances their overall reading proficiency and prepares them for more complex texts and content in the future. Here students are giving each other feedback on reading accuracy and pace, expression, phrasing and adhering to punctuation.
ICAS
We celebrate the academic achievements of our students who participated in our recent ICAS assessments designed by the Univeristy of Sydney.
In recognition of the subject's educational importance, ICAS English assessments are designed to provide an objective ranking of students' performance based on the English curricula for the relevant year. Skills tested are everyday literacy, critical and creative thinking, and clear communication.
Credit: Jude Henderson, Flynn Ackroyd and Emily Lonergan
Merit: Nicholas Bushe and Dominic Ritchie
Participation: Dhiya Varsani, Aaron Varghese, Avinav Sivaraj, Alexander Bushe, Archie Millard, Florence Henderson, Hamish Downie, Ella Ritchie and Aadi Panchal
ICAS Science tests skills such as experimentation, empirical observation, logical reasoning, scientific analysis and critical thinking which not only help students do well in STEM subjects — they are critical components of humankind's most successful system for pursuing knowledge: the scientific method.
Credit: Dominc Ritchie, Joseph O'Brien and Blaze Banyer
Merit: Avinav Sivaraj and Emily Lonergan
Participation: Ella Ritchie, Shivam Neupane, Aaron Varghese and Dhiya Varsani
Digital Technologies ICAS tests students' knowledge and practical skills in areas such as: digital systems, word processing, graphics and multimedia, internet and email, spreadsheets and databases and programming.
Distinction: Dominic Ritchie
Credit: Avinav Sivaraj
Merit: Michael Lonergan
Participation: Dhiya Varsani, Emily Lonergan, Hmaish Downie and Ella Ritchie
Understanding the award categories:
High Distinction: The top 1% of participants
Distinction: The next 10% of participants
Credit: The next 25% of participants
Merit: The next 10% of participants
Celebrating our Success - Award nomination
We are very proud to announce that our school has been nominated for the Roger O'Sullivan Memorial Award for Family, School and Community Partnerships for Learning. The Council of Catholic School Parents NSW/ACT (CCSP) assists parents and carers by advocating on relevant issues that have an impact on the education of Catholic school students. More than 50 years of research has shown that family, school and community engagement improves student learning outcomes. In 2014, to encourage the development of strong family and school partnerships, CCSP created the Roger O'Sullivan Memorial Award for Family, School and Community Partnerships for Learning. This award is for a school community, including parents and carers, that can demonstrate exemplary practice in bridging the gap between home and school to enhance the learning outcomes of students. At the heart of this award are family, school and community partnerships in which the family and community are authentically engaged. Roger O'Sullivan was the first Executive Officer of the Council of Catholic School Parents. He made an extraordinary contribution to Catholic education in NSW and nationally throughout his long and distinguished career as an educator, leader and advocate. We look forward to hearing an update on the progress of the nomination.
Baby News!
Early in the holidays our staff were so excited to hear about the safe arrival of Davey Jack Molony. We congratulate Tahlia and Dayne on this very special arrival! We know that the Year 6 children were very excited as well.
Exuro
We look forward to 14 of our Year 5 students coming back from their Exuro Retreat next Tuesday and sharing their experience with the rest of the grade. These students will then assist Mrs O'Brien in leading this Retreat for the rest of Year 5.
Congratulations Joe
Thank you to the O'Brien family for sharing Joe's success at the Port Macquarie and District Speech and Drama Eisteddfod earlier this month. Joe created his own composition – The Ice-cream Store.
Joe won:
a Major Award for Versatility for Stage 3 – Year 5 and 6

Own Composition for Poetry, Prose or Monologue (The Ice-cream Store – he performs it even better than it reads – see attached)

Impromptu Reading (where the kids had 1 minute to prepare to read 2 pages from a book Adjudicator provided)

Verse in Costume Section (Good Morning Dear Students)
Joe came second:
Musical Section (as Fester from the Addams Family)

Humorous and Satiric Verse (Mulga Bill's Bicycle)

Speech on Ancient Rome (3-4mins)
Other
Very Highly Commended for Dramatic Characterisation in Costume (The Pantry Mouse)

Highly Commended for Set Verse (The Rockpool)
This is an amazing effort and we love to share in the success of our students. Please do not hesitate to contact the school with any information regarding an achievement we can share!
Come Pray With Us
This term we are trialling a change to our whole school prayer structure. On Monday mornings we will gather as a school community under the shelter as normal, however staff members will share the Gospel reading from the previous days Sunday Mass and explain the reading to students. This is to encourage a greater link and understanding of scripture and the relevance to our lives.
On Wednesday mornings, individual classes will present prayer on a rotational basis as has been our school tradition. Parents and family members are encouraged to attend any of these prayer faith experiences. Grades will continue to attend Christ the King Chapel each term in accordance with their roster. We would love to see families join Primary grades for their Masses and Infants grades for their Liturgy of the Word.
Prayer for HSC Students
Each class has been given the name of a student currently sitting the HSC. Students from St Joseph's Regional College, MacKillop College and Newman Senior Technical College are being prayed for by prayer sponsors who have volunteered across the parish. At St Agnes' Primary we are praying not only for our allocated Year 12 students, but all students undergoing HSC exams. We pray that they will remain calm and reach the goals they have set for themselves. We also pray for the teachers who have been a part of their 13 year learning journey and their families who have given them the love and guidance to reach this important stage in their lives.
Social Media
You may be aware of media stories urging parents to delete social media apps from their children's devices due to possible exposure to violent or inappropriate content in the coming days. While we don't anticipate the current international situation to have any impact within schools, we are aware there may be exposure to violent or inappropriate content in the digital space.
We ask parents to be aware of the social media apps your children have access to, the content they are viewing and if appropriate, have a conversation with your children about the content they are viewing and what to do if they are exposed to violent or inappropriate content.
The decision on whether or not you restrict your child's access to social media apps is a family decision. To support you in making this decision, the eSafety Commissioner has resources to support parents to have age-appropriate conversations with children and young people.
The following are conversation starters for families from the eSafety Commissioner to ensure your child knows what to do if they come across inappropriate content and why it is important not to share it with peers:

Have you ever seen something online that made you feel worried or upset?




Who would you go to if something upsetting is shared online?




How do you keep yourself safe online?




Why is it important to not share inappropriate and/or upsetting content with peers?
This link Disturbing content | eSafety Commissioner provides guidance for young people and parents if they encounter violent, inappropriate or illegal content online; including steps to take from a wellbeing perspective as well as reporting to social media platforms and to eSafety to remove content.
Use this link How to report | eSafety Commissioner to learn more about how to report violent, inappropriate or illegal content online to the eSafety Commissioner.
We keep in our prayers all peoples impacted by war and conflict.
Child Safeguarding Website
The Diocese of Lismore Catholic Schools Limited (DLCSL) has launched a Child Safeguarding website as part of our commitment to implementing the Child Safety Standards. It contains information on Child Safe Standards, our Commitment Statement, a contact form for concerns or inquiries, and other useful links and resources.
The website can also be accessed through the Parent and Families tab on our school website. We encourage you to visit the website to understand our commitment to building a school where every child feels valued, heard, and protected.
Kindergarten 2024 begins!
We are looking forward to welcoming all of our 2024 Kindergarten families to the school tomorrow morning for a Family Engagement Morning. We will be gathering in the Hall from 9:30am. The special activities will involve visits to the Kindergarten classrooms and engaging activities for both parents and children. It will be a lovely opportunity for families to meet each other and get to know the 'village' that they will be engaging with at St Agnes' across the next seven years!
Socktober
We are excited to be a part of the Catholic Missions Socktober Appeal again this year. 3 Hope will introduce the theme for 2023 which is Hearts on fire, feet on the move.
Socktober 2023 will contribute vital funds to projects around the world, including Timor-Leste, where a medical clinic and a children's home are providing hope for generations of young people.
On World Mission Sunday, which falls on 22 October 2023, parish communities around the world will gather to pray for and raise funds to support the work of thousands of crucial church-run programs. The following Wednesday, 25 October, is Children's Mission Day. We will be celebrating Mission Week from the 23 October till the 27 October.
October - Month of the Holy Rosary
October is a month dedicated to Our Lady of the Rosary. The rosary is integral to the spiritual life of many Catholics in our countries and, if we deepen our understanding of the foundations of our rosary prayers, we can, in turn, deepen our devotion to Mary, the Mother of God. During October students will be learning more about the meaning of the Rosary and how to pray it.
P&F Meeting - Our Future Parent Body
We welcome all parents to our P&F Meeting on Monday night from 5:45pm. We will be sharing the initial parent feedback regarding the future parent body. We will also have a special guest presenter, Janita Thomson (CSO Lead: Family Partnership - Mission Services) available to answer any additional questions before the discernment process begins. Copies of the two governing documents are available in the attachments below.
Term 4 Class Representatives
Congratulations to the following students who have been voted by their class to represent them this term. Those students were presented with their badges at this afternoons assembly:
Kindergarten: Kirrily J, Aston G and Lucy C
Year 1: Vivienne L, Willow H and Hana D
Year 2: Layla M, Lachlan C and Annalisa L
Year 3: Lachlan P, Eli M and Lexi C
Year 4: Alba W, Reagan C and Xavier H
Year 5: Theo D, Grace J and Tessa T
Year 6: Lilly F, Malakai B and Callum G
Creative Arts Spectacular - School Photos
As you would be aware, due to Child Protection and Child Safety requirements, we asked that no photos were taken by families during the performances on the night. We had some staff members taking photos and would like to let you know that all parents are welcome to come to the school office to view these photos (Be prepared with lots of time!). Parents can then select the image number that their child is in and these photos can be provided by the school direct to you. Please see Michelle Gerathy in the office for more information.

Family and School Partnerships
Come and Count with Me: How can I support my child with Mathematics at home?
You are invited to join us for an informal afternoon of mathematical fun! On Wednesday 1 November we will be hosting an Aggies Family Maths Afternoon from 2:15pm. Join us in our learning spaces where your child will teach you some of the games and activities that help them with their understanding of Mathematics. We understand that not all families will be able to attend, so keep an eye on Seesaw for activities that you can engage with at home. We look forward to our students being able to 'show off' their mathematical skills to you.
PBS
Our PBS focus for this week is being Respectful by listening to and following instructions while using our manners.
Family Resources:
Last term, Clarence house celebrated their treat day for being the house with the highest average in Dojo's for following our whole school expectations. They had a fun time participating in some fun outside activities and a movie.
Congratulations to all our students who participated in the Port Macquarie Dance Eisteddfod during last term. All our students received a highly commended ribbon for their performance.
Sports News
Polding Athletics
Today, two Aggies students, Indigo Duncan and Harley Cadden, attended the Polding Athletics Trials at Homebush Stadium in Sydney. Indigo was there to compete in the Senior Girls 1500m and 800m track events, and Harley for the 11 yrs 100m and long jump events. Both students have done well to reach such an elite level of competition. We look forward to hearing about their experiences.
Summer Sports Trials
In Week 4 this term, Years 4 and 5 Students will be able to compete at the Summer Sports Trials. This includes touch football, basketball, tennis, softball and cricket. Basketball will be held at the Port Macquarie Indoor Stadium, and all other sports will run in Kempsey. If your child participates in development teams for tennis or is coached in cricket or softball, please get in touch with the school.
National Youth Touch Football Championships
Bailey Ackroyd and Oliver Brazel participated in the National Youth Touch Football Championships in Kawana Waters on the Sunshine Coast during the holidays. Both boys were members of the Northern Eagles U12 touch team and played against teams from all over Australia. Over four days of competition and seven touch football games, their team finished 10th overall, one of the higher regional-based teams. Well done, Bailey and Oliver. What a great experience and achievement.
KM Club
A reminder that the KM Club will take a break this term and be back in Term 1, 2024. We are looking forward to the next challenge, and it will also provide our students with an excellent opportunity to do some cross-country preparation.
Student Awards
DOJO Awards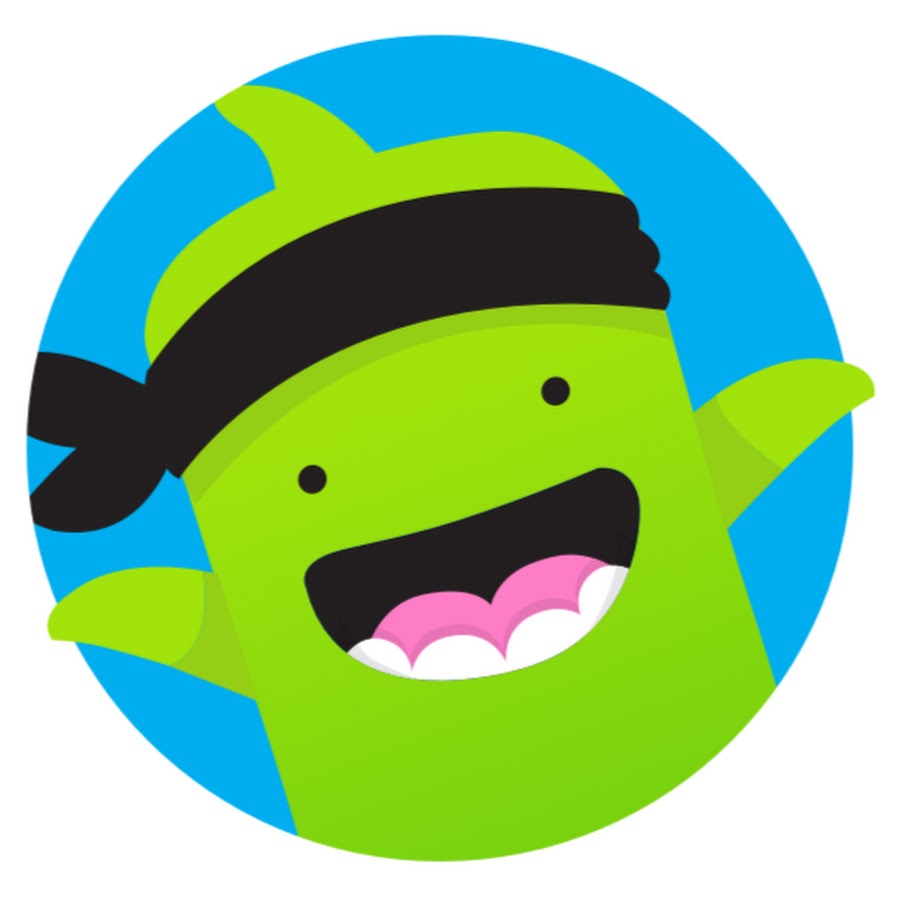 Congratulations to the following students who have reached 400 Dojos:
Armani D, Ethan W, Evie E and Makayla D
Congratulations to the following students who have reached 300 Dojos:
Annalisa L, Charlotte E, Charlotte H, Florence H, Kallan F, Koby S, Layla M, Makayla D, Mia C, Riley B and Scarlett E
Congratulations to the following students who have reached 200 Dojos:
Aaron V, Amirah T, Archie S, Braxton H, Elloise G, Ethan F, Flynn W, Gillyanna Maris V, Harry A, Hayden R, Hayley G, Konnor B, Louis R, Lucas G, Lucy C, Lucy D, Mea W, Molly B, Oliver B, Oliver W, Patrick M, Poppy C, Savannah M, Sienna B, Sienna T, Sophie H and Willow H
Congratulations to the following students who have reached 100 Dojos:
Casey C, Mahli N, Patrick M and Ryan C
Assembly Awards
Aisha M, Alira S, Amelia C, Amelie W, Benjamin K, Bilyana B, Brodie C, Brodie D, Callum J, Cour'Tarlor K, Ella M,
Enzo W, Ethan J, Evie P, Fletcher T, George S, Georgia B, Grace L, Harley R, Harrison S, Hendrix H, Henry F, Hunter F, Hunter S, Jaxon S, Kaylee M, Kitt Q, Lara B, Laylah W, Liam J, Liam O, Logan S, Lucia M, Malakai B, Nicholas D, Rose M, Samuel K, Sienna T, Sonny N, Sophia S, Sophie J and Thomas S
P&F
P&F Meeting
Please join us for the October P&F Meeting on Monday 16 October.

The meeting focus will be the future of our Parent Representative Body.

At this meeting:
We will receive the results from the July parent vote, as well as votes cast this week by parents who requested to read the Constitution (that will guide the formal model) and Handbook (that will guide the informal model) before voting

Our Principal, Ginaya Yarnold, will advise us of the schools preferred option

We will be joined by Janita Thomson (Family Partnership, Catholic Schools Office),

who will answer questions and moderate the discussion and discernment process.



School Disco
We hope to also see you all at the School Disco next Thursday!

We are still looking for an additional 10 parent helpers to make this parent run event possible. Please email pandfstagnes@gmail.com if you are able to help.

Visit the Flexischools App to order your pizza dinner. Orders close midday Tuesday 17 October.

Canteen News
| | |
| --- | --- |
| Monday | Jo McLaren |
| Tuesday | |
| Wednesday | Alicia Martin |
| Thursday | Ellyce Ovington and Lauren Van Boxtel |
| Friday | Veronica Swadling and Zoe Cook |
Parish News
General Information