Newsletter - Term 3 Week 9
Calendar
Term 3 Week 10
Mon 18 Sept

KM Club - 8:20am to 8:50am

Year 5 Depart for Camp at 8:30am - Great Aussie Bush Camp (students to be at school by 8:00am)

Whole School Prayer hosted by 1 Faith - 9:00am to 9:30am

P & F Meeting - 5:45pm to 6:45pm




Tue 19 Sept




Wed 20 Sept

KM Club - 8:20am to 8:50am

Diocesan Netball Challenge in Grafton

Year 5 return from Camp




Thu 21 Sept

Last Day of Term 3 for Students

Year 1 Liturgy at Christ the King Chapel - 10:15am to 11:00am

End of Term Treat Day - Clarence - 11:40am to 1:40pm

Aggies Got Talent - 2:10pm in the hall - All Welcome




Aggies Connects - Come and Borrow With Me (Library) - 3:00 to 3:30pm




Dance Eisteddfod - Glasshouse 3:00pm to 8:30pm

Fri 22 Sept

Staff Professional Learning Day/Pupil Free Day (Child Minding Available)
| | |
| --- | --- |
| Mon 9 Oct | Staff Professional Learning Day/Pupil Free Day (Child Minding Available) |
| Tues 10 Oct | First day of Term 4 for Students |
| Fri 13 Oct | Polding Athletics Carnival - Sydney |
| Sat 14 Oct | Family Engagement Morning - Kindergarten 2024 |
| Thur 19 Oct | P&F School Disco - Halloween Theme |
From The Leaders
In this Sunday's Gospel from Matthew, Jesus tells Peter that he must forgive his brother seventy- seven times. If we think of someone we find it difficult to forgive, imagine granting forgiveness seventy-seven times. Jesus is not literally telling us a specific number of times to forgive someone. We shouldn't be counting the number of times to be forgiving. Rather, we should be practising our ability to forgive
As God forgives. Our acts of forgiveness must be complete- there is no room for holding grudges in Christian life.
Last week of term will be another busy week. Year 5 head off to camp on Monday morning, returning to school on Wednesday.
We look forward to celebrating the great behaviour of Clarence students who gained the most dojo points throughout the term. Year 1 will celebrate their Grade Liturgy on Thursday 21 September at Christ the King Chapel at 10:15am, all families are welcome to attend.
Last day of school for students is Thursday 21 September. We wish all of our staff and students a restful and refreshing holiday, ready to join us again in Term 4 on Tuesday 10 October.
Staff Professional Learning Day - Friday 22 September and Monday 9 October
On Friday 22 September and Monday 9 October staff will be participating in Professional Learning Days here at school. Child minding will be available on these days if required. The canteen will also be open. Please click on the link below and use code 9vz6r or scan the QR code to book your child/ren in.
https://www.schoolinterviews.com.au/closed/5485581438025728
R U OK? Day
R U OK?Day (Thursday 14 September 2023) is our national day of action dedicated to reminding everyone that any day is the day to ask, 'are you OK?' and support those struggling with life.
The theme for 2023 is I'm Here, To Hear. Asking R U OK? is the first step, but it is important to genuinely listen to what comes after. We encourage staff, students and families to check in with those we love and have concerns for, not only this week, but whenever we can to encourage people to stay connected and have conversations that can help others through difficult times in their lives.
Creative Arts Spectacular
Last week, our school hosted a captivating Creative Arts Spectacular featuring 130 talented students in dance, music, drama, and media arts. We're immensely grateful to our Parents and Friends association for enabling the entire student body to witness this inspiring live performance. The event sparked creativity and passion in our students, and we anticipate even greater participation in these programs next year. The presence of family and friends in the audience made the night an unforgettable evening. Stay tuned for more exciting artistic endeavors as we continue to nurture and showcase our students' incredible talents, creating lasting memories together!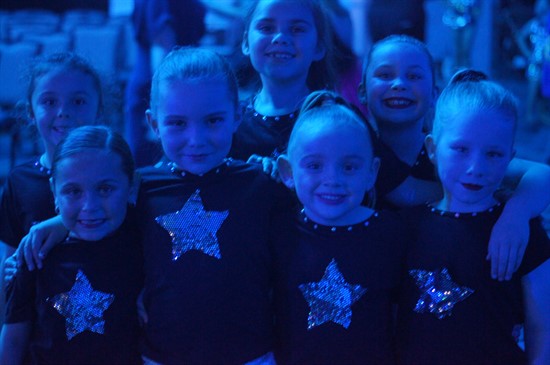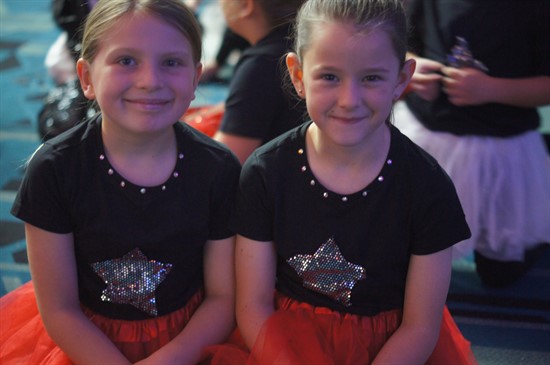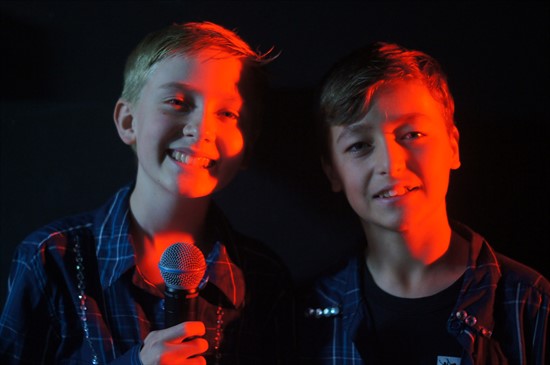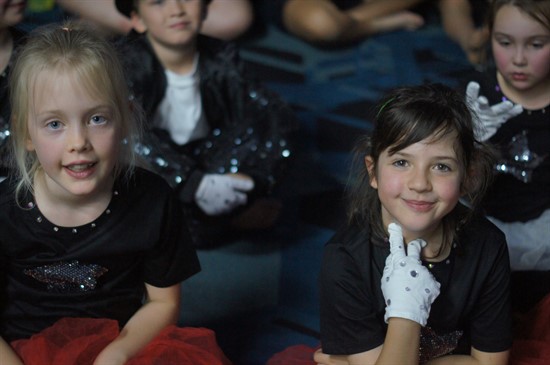 Whizzy The Waterdrop
Hastings Council and 'Whizzy the Waterdrop', visited Kindergarten on Wednesday to build on their learning around Daily and Seasonal changes. The children learnt about how we take water from the natural environment, store it and then pump it into our homes. They explored how different seasonal changes affect how much water we have.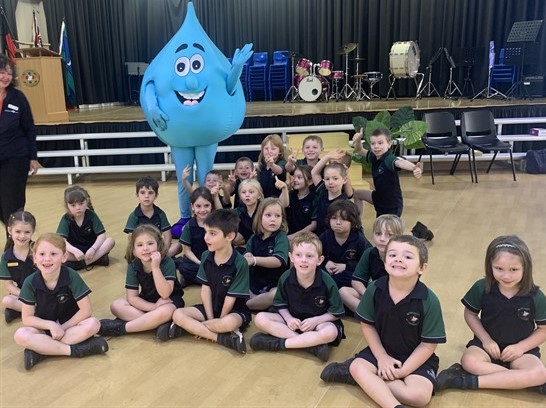 Kinder Liturgy
Yesterday, Kindergarten students and some family members gathered in the Drama Room to celebrate their Term 2 Liturgy with Father Prodencio. Students sang the hymns Praise and Our God is a Great Big God, listening to the Gospel story about Thomas not believing Jesus rose from the dead because he had not seen him with his own eyes. Father Prodencio talked about how important God is to us and to be grateful for all that we have.
Bushfire Management Plan
As summer is approaching our school has commenced preparations for the upcoming bushfire season. We are developing a plan should a fire emergency occur in our area during school hours. Our Bushfire plan takes into consideration the safety of students and staff while at school as well as families needing to collect their children from school and make their way home safely.
In general terms, should the Rural Fire Service or relevant Authority escalate a Fire Alert Level to 'Watch and Act', our school leadership team, in consultation with the Catholic Schools Office, will determine if it remains safe and viable for our school to remain open. Please be assured that our Bushfire Management Plan will always err on the side of caution.
Should we need to change the opening status of the school, you will be advised via Compass and text message. We ask that all parents or adults in a household download Compass and have their phone on and available throughout the summer bushfire season. This message will clearly state that if the school will be open or remain closed for the next day, or if the school is closing and the request and instructions to collect your child/ren.
Should the opening status of the school change, this will also be posted on our school website (and social media). I take this opportunity to remind you during this time to avoid calling the school to ask if the school is open or closed as we must remain easily contactable to first authorities. Please rely on the information distributed via Compass, text message, school website and school social media.
It is strongly recommended that you and your family consider developing your own plan of what you will do in a bushfire event. Please talk to your children about what to expect if there is a bushfire near your home or the school. The Rural Fire Service has resources available to help you with your family bushfire plan.
We are confident in our planning and also hopeful we will not need to action it this coming season.
We highlight Sam King as a wonderful ambassador for St Agnes' Primary School. A lady in a wheelchair gave positive feedback to Aggies staff about Sam King in Year 6. Sam left his friends, asked the lady if she needed help and pushed her across the field at yesterday's Gala Day. Thank you so much Sam for this act of service for others in the community. We are proud of you.
Year 5 Camp
Best wishes to those Year 5 students attending The Great Aussie Bush Camp on Monday morning, with the bus leaving school at 8:30am. We wish the students and staff attending a wonderful experience, hoping each person achieves new goals and gains the most from this valuable time. Thank you so much to families for their support, the office ladies for their assistance with organisation and staff attending who leave their own families and responsibilities to support our students.
Aggies Got Talent
The SRC will be hosting an Aggies Got Talent Show on Thursday 21 September at 2:10pm in the school hall. This will be a fabulous end to the school term. Congratulations to all who have auditioned and thank you to the Year 6 students who have coordinated the event. We look forward to sharing hidden talents with everyone who can join us.
Prayer for HSC Students
Congratulations to all Year 12 students at St Joseph's Regional College, MacKillop College and Newman Senior Technical College. We hope you enjoy your last week of school and wish all of you, especially our ex St Agnes' Students, all the best for their upcoming exams in Term 4. Please know that we are praying for your success in achieving your greatest potential.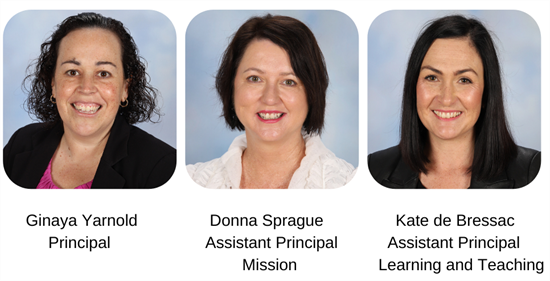 Pastoral Care
Keep a Balance
A key part of parenting is to ensure your child has a healthy, balanced life. This is also true of their engagement in the online world.
Start the conversation

Talk to your child about their online time and the importance of taking breaks.

Spend time online with your child to understand their games and platforms better.

Conduct an experiment to measure their device usage throughout the day.
Thriving

Children thrive with a balanced mix of activities. Ensure they engage in physical activity, connect with




nature, bond with family, interact with peers and develop their spirituality.

Follow Australian Department of Health guidelines for screen time limits: 1 hour per day for ages 2-5




and 2 hours per day for ages 5-17 (excluding online learning).
Practical Tips

Create a family device agreement to set boundaries for device use.

Establish device-free times such as before bedtime, during dinner, and overnight.




Focus on quality content rather than quantity. Discuss and engage with what your child watches or




does online.

Provide alternative options and encourage offline activities, hobbies, and sports.

Dedicate one screen-free day each week.
Parent Resources
1. esafety Screen Time
2. esafety Screen Time - 7 Tips
Sports News
NSWTA Touch Football Gala Day
On Monday, St Agnes received an invitation from the NSWTA for all our touch teams to attend the gala day at Tuffin's Lane. Thank you to the office staff who scrambled to organise buses and permission notes for approximately one hundred and fifty students on such short notice.
It was an excellent event to give students in Years 3 to 6 the opportunity to play Touch Football. The event was open to anyone who signed up, and we entered sixteen Aggies teams on the day. Our teams had mixed experiences, with some registered touch players and some students who had never played. Seeing how students worked as teams and supported each other was fantastic. Our Aggies students were exemplars of sportsmanship on and off the field. They shook hands with opposing teams in victory and defeat, cheered for their school friends and thanked the match officials and teachers. Thank you to Mrs Tydd, Mr Lund, Mr Brazel, Mr Behan, Mrs Newell, Mrs Brown and Miss Pennie for supporting our students on the day.
Our School Captain, a registered touch football player, Armani Daley, said this about the day.
The 3-6 Touch Gala Day that we attended was so amazingly organised, prepared and best of all, fun. We were split into age divisions, Jnr girls, Jnr boys, Snr girls and Snr boys. There were multiple teams under these age groups and there were so many people who have never played touch before, but came and gave it their best shot. It was so great seeing so many people playing very fast-paced games of Touch Football and trying new things. I personally love the sport and it is one of the best sports in my opinion and it was so special to be able to include Year 3-4 in this gala day. I would like to thank Mr Wilson for organising this for our school, it is such a pleasure to have you as our sports coordinator. Thank you to all the teachers who came and organised our subs, we wouldn't have played as well as we all did without you guys. And finally, to the kids who attended. We all played our best and tried our hardest and demonstrated the true meaning of sportsmanship. Thank you to everyone who played a part in this gala day.
- Armani Daley.
KM Club
There are three sessions left in the KM Club for Term 3. Over the last two weeks, cards have started coming in. We have made our way up the NSW East Coast and are about to enter into QLD. We acknowledge the traditional custodians of the land we currently run upon. We hope to see continued participation in the mornings with students beginning their day with physical activity. Thank you to the Year 6 Leadership groups and Mrs White who have continued to support the initiative and students.
PBS
Our PBS focus for this week is:
Being Respectful and Resilient during games and playing in the playground. This week our students have learnt about how they can play for fun, take turns, be flexible, play fairly and accept it when I get out in the playground.
Family Resources:
Parent site: Fair play for children.
Term 3 House Dojo Points
Today we congratulate our Clarence house students for winning the house cup team for this term. These students have received the highest average in Dojo's for following our whole school expectations. The treat day for Clarence will be held on Thursday 21 September.
Student Awards
DOJO Awards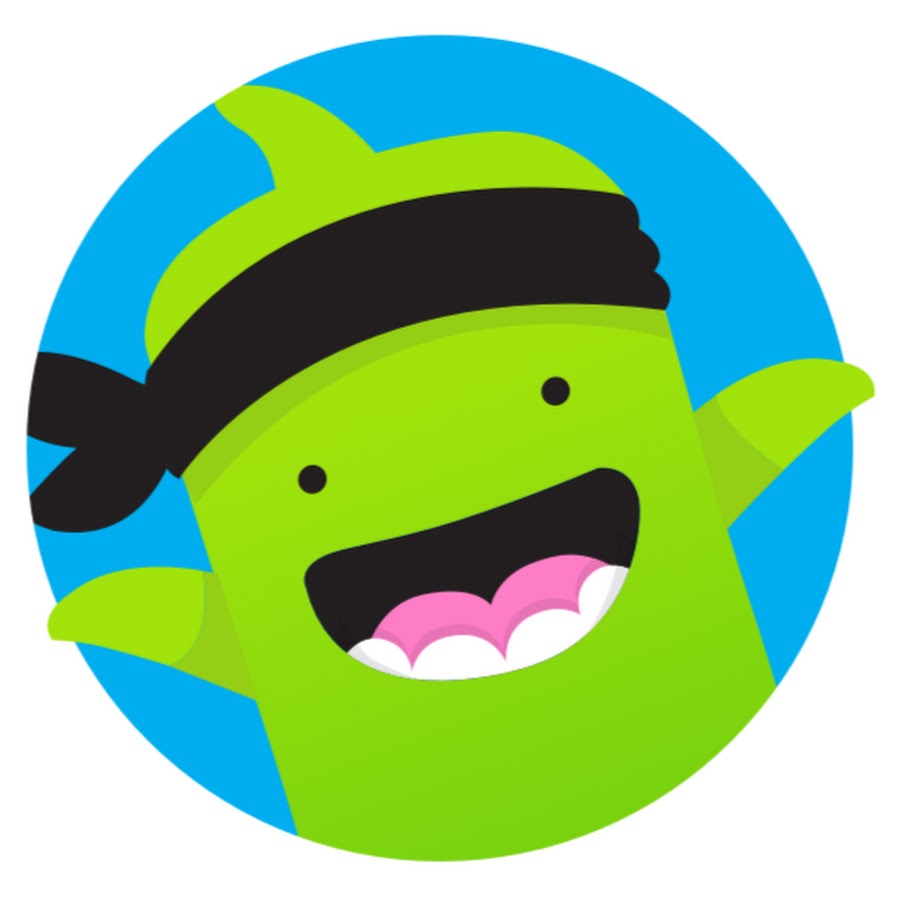 Congratulations to the following students who have reached 400 Dojos:
Ivy G
Congratulations to the following students who have reached 300 Dojos:
Asha G, Indiana F, Julian K, Maja B, Malakai B, Mila S, Nikita S and Sophia H
Congratulations to the following students who have reached 200 Dojos:
Addison H, Aisha M, Ara J, Ariana F, Arrabella D, Arthur H, Benjamin K, Blaze B, Callum G, Charlotte B, Chloe C, Clementine H, Eli B, Ethan J, Evie C, Fletcher T, Flynn W, Gaurika B, Gillyanna Maris V, Harley R, Hudson S, James D, Joshua S, Leyna C, Lucas C, Macey S, Mars A, Miles G, Mitchell H, Nate M, Olivia B, Olivia E, Piper B, Raquel R, Riley B, Shivam N, Spencer G and Thomas B
Congratulations to the following students who have reached 100 Dojos:
Alfred S, Eli B, Kahter S, Kalari D, Madelyn F and Xanthiah G
Assembly Awards
Aaron V, Aiden V, Arliah F, Ashton M, Audrey F, Aurora P, Aviana S, Ayat U, Benjamin C, Blaze B, Brady K, Charlotte D, Charlotte L, Charlotte M, Claudia F, Clayton U, Connor C, Elijah N, Elle H, Gaurika B, Georgia H, Harrison S, Hayden R, Isla W, Jasper M, Jett N, Joshua M, Jupiter S, Kobi W, Levi W, Lexi C, Lily S, Lucas V, Max B, Michael T, Noah F, Paityn P, Piya V, Rosie W, Ryan F, Tessa T, Thomas B and Thomas S
P&F
Next P&F Meeting – Monday 18 September (5:45pm-6:45pm)
All parents and carers are welcome to attend. Either just turn up or if you have any questions, email pandfstagnes@gmail.com
Meetings are held in the school staffroom. Access is via the staff car park.
Please see below for Monday's agenda.
P&F School Disco - SAVE THE DATE
Thursday 19 October, Halloween theme. More details to come!
Creative Arts Spectacular
Thank you to many parents with children in older grades who worked hard in the past to fundraise for our school. Your contribution made this year's Creative Arts Spectacular possible, with the P&F able to fund the two days of venue hire at Panthers as well as the buses to transport all non-performing students to Panthers to watch their peers in the day time performance. There are signs that this has already sparked enthusiasm in many more students wanting to become involved in performing arts and be part of next year's show.
Thank you to Trish Todd and all staff who worked tirelessly to prepare students for the event.
Spring Fling
It was wonderful to share a night out with so many St Agnes' parents. Close to 80 tickets were sold to the event. We hope all who attended the 'Spring Fling' had a great night.
Thank you to Lee and Celeste from Hello Sailor for helping to make this event happen.
Congratulations to Emma Walker who won the lucky door prize – a $100 Hello Sailor Voucher!
Canteen News
| | |
| --- | --- |
| Monday | Jo McLaren |
| Tuesday | |
| Wednesday | Alicia Martin |
| Thursday | Lauren Van Boxel and Ellyce Ovington |
| Friday | Daniel Stewart and Veronica Swadling |
Parish News
General Information