Newsletter - Term 3 Week 4
Calendar
Term 3 Week 5
Mon
14 August

KM Club - 8:20am to 8:50am

Whole School Prayer - Hosted by 6 Faith

ICAS - English - 9:00am to 10:30am

School Photo Catch Up - 10:00am to 11:00am

K-6 Come Pray With Me - 2:40pm to 3:00pm

Tue
15 August

K-6 Come Pray With Me - 8:40am to 9:00am

Diocesan Athletics Carnival




Wed
16 August

KM Club - 8:20am to 8:50am

K-6 Come Pray With Me - 2:40pm to 3:00pm

Thu
17 August

Come Chat With Me - 9:00am to 9:30am




Aggies Connects - Come Play With Me 0-5Yrs (in the hall) 2:15pm to 3:00pm




Come Chat With Me - 2:30pm to 3:00pm

Fri
18 August

KM Club - 8:20am to 8:50am

K-6 Come Pray With Me - 8:40am to 9:00am

Aggies Connects - Come Play With Me 0-5Yrs (in the hall) 8:45am to 9:15am

Assembly - 2:20pm
Mon
21 August

ICAS - Science

P&F Monthly Meeting

Tue
22 August

Fri
25 August

St Agnes' Feast Day Mass - 12:30pm to 1:30pm

Mon
28 August

Tue
29 August

NRL - 2023 Primary All Schools Cup

Thur
31 August

Paul Wilson Cup and Diocesan Netball Challenge

Wed
6 September

Grandparent Liturgy - 9:15am to 10:00am

Creative Arts Spectacular Rehersals - 10:00am to 2:30pm

Thur
7 September

Creative Arts Spectacular Rehersals - 9:00am to 3:00pm

Creative Arts Spectacular Night - 7:00pm to 8:30pm

Friday
8 September

Staff Spirituality Day/Pupil Free Day (Unfortunately no child minding)

Monday
11 September

Staff Professional Learning Day/Pupil Free Day (Child minding available)
From The Leaders
19th Sunday in Ordinary Time
In this Sunday's Gospel, Jesus walks on water and wants Peter to have faith to join him. The raging storm in Matthew's Gospel represents the times in our lives when we feel in danger of losing touch with God, with the people we care about, and even with ourselves. Perhaps we find out one of our friends has lied to us and we wonder if we can trust that person again. Or maybe we feel so overwhelmed by our work or by a crisis occurring in our family that it seems as if we might never know peace again. The Gospel reminds us that especially in those moments when we can't seem to find Jesus, Jesus finds us.
Whole School Focus on Writing!
It is amazing to see how our whole school focus on writing is going. Year 2 have been working hard to create their hybrid texts on whales, Year 6 have been sharing their learning intention with their families and Year 1 loved coming together as a grade this week to co-construct their Success Criteria for writing and to learn all about the Bump it up Wall. The students did an amazing job of identifying stars and stairs in each of the samples shown. At the end when asked where they think they will see themselves on the wall, there was an overwhelming demonstration of confidence. Most think they will be right at the upper end! We can't wait to see our authors shine! You might like to ask your child about what they are writing at the moment!
Grandparents and Special Persons Day
We welcome Grandparents and Special Person's to join us at school on Wednesday 6 September to acknowledge the amazing gift you are to each of us. This will begin with a short liturgy at 9:00am, followed by activities in classrooms and a BYO picnic lunch. We hope as many families can join us as possible, with this being linked in to our Creative Arts Spectacular showcase the following night. Don't forget Friday 8 September is a Pupil Free Day whilst staff attend our Staff Spirituality Day.
Pick Up and Drop Off Safety
We ask all families to please be conscious and considerate of each other, and the road rules during pick up and drop off. We have had recent concerns raised about u-turns, crossing of double white lines, people pulling up in the bus bays and parking on the grass outside OOSH. We appreciate how busy the traffic can be, especially when we need to ask some people to go around the block when waiting for the Car Park pick up service. Please be aware that we cannot have traffic on the crossing lines so if you have pulled up there, you will be asked to move by a staff member so that we can ensure the safe crossing of pedestrians. Thank you all for supporting us in ensuring that our students and their families are safe.
Come Pray With Me
Don't miss the opportunity to join us at school to find out more about different prayer styles. Come along and experience this with your own child in a small group and take home a 'goody bag' to use at home. Opportunities are available again this week on Monday and Wednesday afternoons from 2:40pm till 3:00pm or on Tuesday and Friday mornings from 8:40am to 9:00am.
Whole School Prayer
Please remember that each week we pray as a whole school community on a Monday morning at 9:00am and everyone is welcome to join us. This week we thank 3 Faith for hosting our prayer.
ICAS Updates
The ICAS assessments continue next week. Please see the schedule of times below. We thank Mrs Kath Brazel for supporting the administration of ICAS.
ICAS English - 14 August 2023
ICAS Science - 21 August 2023
ICAS Spelling - 22 August 2023
ICAS Mathematics - 28 August 2023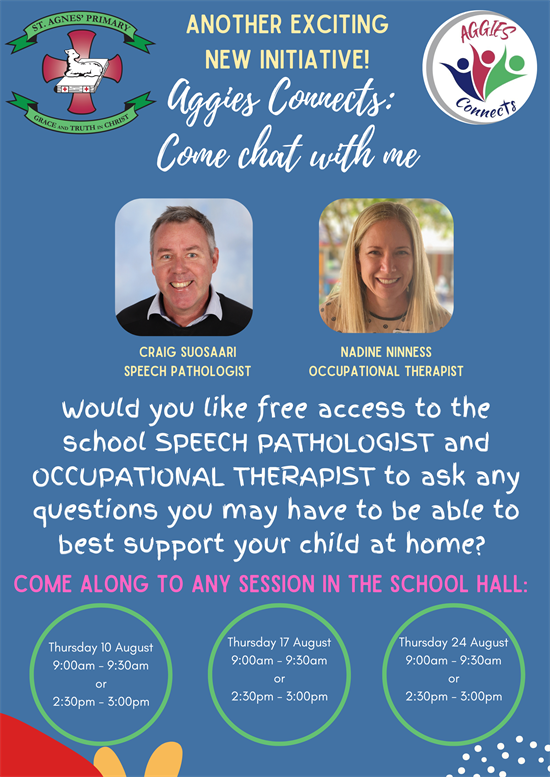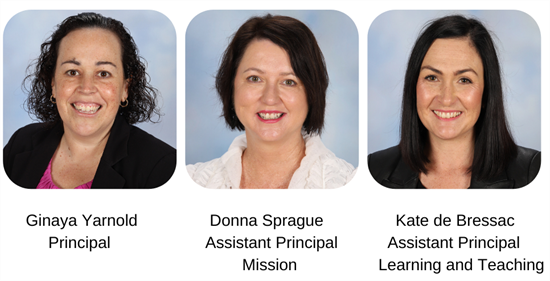 Pastoral Care
Protect Your Child Online from Inappropriate Content
As children explore the online world, they may encounter inappropriate content that can be harmful and
disturbing. This content can have emotional consequences, causing nightmares or changes in behaviour,
especially if it's vivid.
Inappropriate content includes prohibited or offensive material that is unsuitable for children's age and
developmental stage. It can be accessed inadvertently through search engines, hyperlinks, pop-ups, junk mail,
online games, or referrals from others.
Prevention
Talk openly and regularly about online behaviour

Let them know they should come to you or a teacher if they encounter online problems or see




something wrong, emphasising that they won't get in trouble for seeking help.

Avoid device threats that may discourage open communication. Children may fear losing their device,




causing them to keep online problems hidden.

Monitor the content your child accesses online, including video games and streaming services. Utilise




parental controls for streaming platforms.

Ensure children access online content in common areas like the lounge room, allowing for better




supervision and reducing the risk of exposure to inappropriate content.
Talk About It
Start conversations with your child about their online experiences:
Ask if they've ever seen something that made them feel uncomfortable, worried or upset.

Discuss how to handle negative situations online and ensure their safety.

Explore their knowledge of online safety and why it's important not to share inappropriate content




with peers.
Take Action
If your child views inappropriate content:
Determine if it was accidental or deliberate, and have an open conversation about their motives.

Stay calm, listen to their feelings, and offer emotional support as needed.

Seek advice from resources like NSW Parentline (1300 1300 52) if necessary.
Resources to use with your child
1. esafety kids: I saw something online I did not like
2. Younger children watch: Swoosh and Glide and Rule Number 5 story time video
3. Hard to have conversations. Tips for parents
4. ThinkUKnow I'm worried my child might see something inappropriate online
Sports News
Diocesan Athletics
Best of luck to all our athletes travelling to Coffs Harbour on Tuesday for the Diocesan Athletics Carnival. The weather is looking perfect for a great day of competition. We know you will compete in true Aggies spirit and demonstrate fair sportsmanship to all. Successful students will gain selection in the Diocesan team to compete in the Polding trials at Homebush on 13 October.
Rugby League - Primary All Schools Cup
Planning has continued for the Primary All Schools Cup on Tuesday 29 August. Mr Brazel has been busy recruiting new players for the Under 10 and Under 12 rugby league competitions. Aggies will send two teams in each age division and one in the women's league tag. All teams will participate in the gala day format, with the teams accumulating the most wins advancing to the finals. The 10's and 12's league is full contact, and students will require a mouth guard and boots to take the field. Travel to and from Stuart's Park will be by bus.
Paul Wilson Cup and Diocesen Netball Challenge
Year 6 students will travel to Laurieton on Thursday 31 August, to compete in a soccer and netball gala day. The day incorporates two competitions, with competitive and non-competitive leagues. Five mixed soccer and five mixed netball teams will compete on the day. The day is also the Hastings Zone selection for the Paul Wilson Cup (soccer) and the Lismore Diocesan Netball Challenge, with successful teams moving on to the finals in Grafton later in the term.
Postive Behaviour Support
Sydney Dance Company
Wow! What a week it was last week for our school community. We had two amazing days of workshops with The Sydney Dance Company for our students in Years 3-6. Our dancing educators were wonderful. They inspired all who participated to have a go and have fun. The start of each workshop was a chance for the students to learn about the Sydney Dance Company and what they do, as well as learning about the company values that all performers must adhere to and follow as part of a professional creative community. The values are around Safety, Respect, Commitment, Kindness and Communication. The above statements resonated with our students as these values are part of what we offer to our students throughout their educational journey in a Catholic School. These values also align with our Positive Behaviour Support (PBS) and focus on following the four R's Respectful, Responsible, Resolute and Resilient.
We even made the news thanks to Prime 7.
Student Awards
DOJO Awards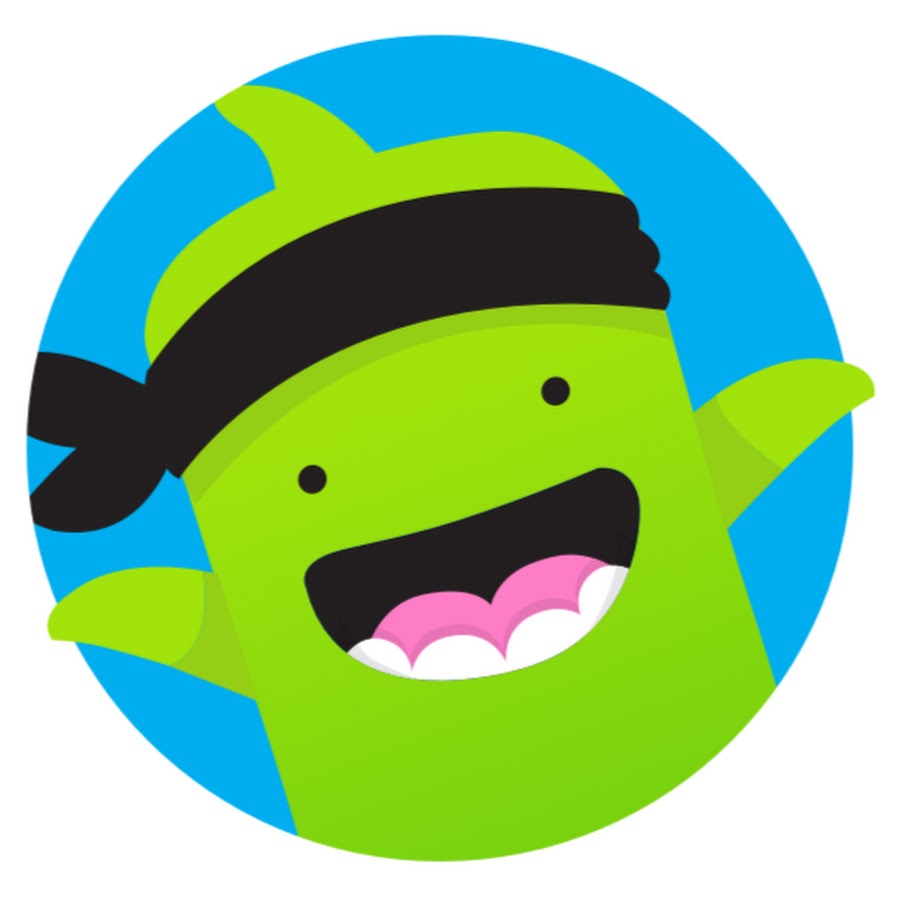 Congratulations to the following students who have reached 300 Dojos:
Amelia C
Congratulations to the following students who have reached 200 Dojos:
Archie M, Carolina H, Charlotte L, Ezra V, Hazel L, Jett N, Jett L, Jude H, Liam C, Lotte P and Nicholas M
Congratulations to the following students who have reached 100 Dojos:
Aurora S and Indigo D
Canteen News
| | |
| --- | --- |
| Monday | Amanda Ehlers |
| Tuesday | |
| Wednesday | Alicia Martine |
| Thursday | |
| Friday | Marie Flanagan, Elise Fox and HELP PLEASE |
P&F
We are hosting a Spring Fling at Hello Sailor on Friday 1 September. We hope you can join us - click on this LINK to book your tickets.
Parish News
General Information