Newsletter - Term 3 Week 3
Calendar
Term 3 Week 4
Mon
7 August

KM Club - 8:20am to 8:50am

Whole School Prayer - Hosted by 3 Faith

ICAS - Digital Technologies - 9:00am to 10:30am

K-6 Come Pray With Me - 2:40pm to 3:00pm

Tue
8 August

K-6 Come Pray With Me - 8:40pm to 9:00pm




ICAS - Writing - 9:00am to 10:30am




Wed
9 August

KM Club - 8:20am to 8:50am

K-6 Come Pray With Me - 2:40pm to 3:00pm

Thu
10 August

Come Chat With Me - 9:00am to 9:30am

Year 4 Mass at the Chapel - 10:15am to 11:00am




Aggies Connects - Come Play With Me 0-5Yrs (in the hall) 2:15pm to 3:00pm




Come Chat With Me - 2:30pm to 3:00pm

Fri
11 August

KM Club - 8:20am to 8:50am

K-6 Come Pray With Me - 8:40am to 9:00am

Aggies Connects - Come Play With Me 0-5Yrs (in the hall) 8:45am to 9:15am
Monday
14 August

ICAS - English




School Photo Catch Up - 10:00am

Tuesday
15 August

Diocesan Athletics Carnival




Mon
21 August

ICAS - Science

P&F Monthly Meeting

Tue
22 August

Fri
25 August

St Agnes' Feast Day Mass - 12:30pm to 1:30pm

Mon
28 August

Tue
29 August

NRL - 2023 Primary All Schools Cup

Thur
31 August

Paul Wilson Cup and Diocesan Netball Challenge

Wed
6 September

Grandparent Liturgy - 9:15am to 10:00am

Creative Arts Spectacular Rehersals - 10:00am to 2:30pm

Thur
7 September

Creative Arts Spectacular Rehersals - 9:00am to 3:00pm

Creative Arts Spectacular Night - 7:00pm to 8:30pm

Friday
8 September

Staff Spirituality Day/Pupil Free Day

Monday
11 September

Staff Professional Learning Day/Pupil Free Day
From The Leaders
In this Sunday's Gospel (Matthew 14:13-21) Jesus goes off to a deserted place because he was sad after hearing the news that John the Baptist had been killed in Herod's palace. He probably needed some quiet time to pray, but the crowds followed him and he didn't get much time alone. This leads into the story of Jesus feeding the crowds with the loaves and fish, where God obviously gave him renewed energy to care for the crowd of people. Before Jesus performs the miracle of dividing the five loaves and two fish, he asks the disciples to find food themselves. This is such a great story because it is a reminder to us all that Jesus can take whatever we have to offer, whether it is a lot or a little, and do something great with what we give.
NAIDOC Celebrations
Our whole school prayer on Monday morning was hosted by our Indigenous students, Sharon Hugo and Shelly Caslick. We were grateful for the parents and carers who were able to join us for prayer and the morning tea. Unfortunately, due to COVID, our local elders who had planned on coming, were unable to attend.
Tristram Morris treated students from Indigenous Groups to cultural experiences.
On Tuesday our school was a colourful sight, as students and staff dressed in colours representing the Aboriginal and Torres Strait Islander flags, and participated in learning about our Indigenous heritage through literacy, drama, art and sport.
Grandparents and Special Persons Day
We look forward to hosting our Grandparents and Special Person's Liturgy on Wednesday 6 September at school. This year we extend this celebration for all students from Kinder to Year 6. This has been organised near our Creative Arts Spectacular to allow our special visitors who travel to attend both events.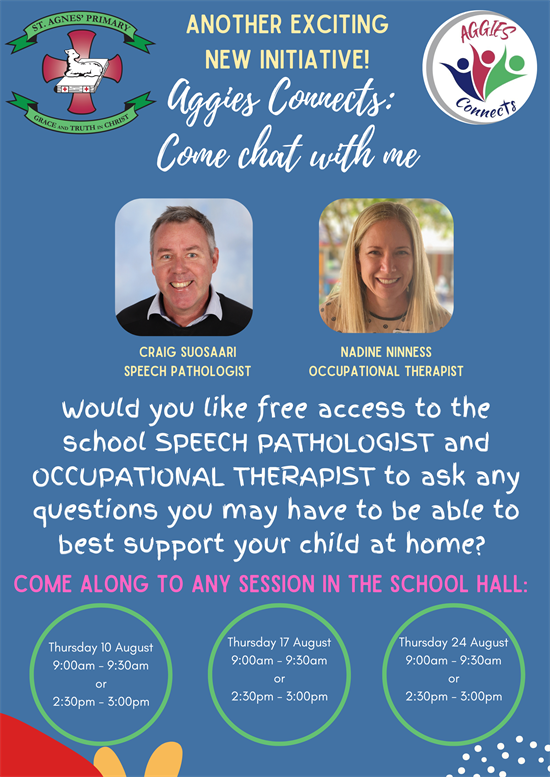 Sacrament of Confirmation
Congratulations to the following students who received the Sacrament of Confirmation this week:
Flynn Ackroyd, Mia Brazel, Parker Brock, Ardan Byrne, Keeley Carle, Ava Marie Costello, Ciaran Ducat, Reginald Fitzpatrick, Callum Judge, Emily Thaneshkumar,
Miles Gardiner, Ivy Gleeson, Hazel Le Guen, Mila Marsh, Eli McEntyre, Archie Millard, Nicholas Morris, Skylah Neale, Mikayla Orme, Dominic Ritchie, Dreigh Torrefranca, Lucas Van Boxtel, Sienna van Lint, Jake Glover, Ezra van Lint, Aaron Varghese, Maja Baker and Kobe Marsh.
Thank you to the staff who supported them on their journey, especially Simone Tydd, Kath Brazel, Eloise Toombs and Andrew Wilson for their planning and preparation. Bishop Gregory reinforced a need for the importance of loving others and in feeling loved to make positive changes in society.
Come Pray With Me
Prayer is an important component in the faith life for our students at Aggies. We welcome parents and family members to join us for an opportunity to learn more about the importance of prayer and how our students engage with this at school. A variety of times are available over the next two weeks for families to attend short information/prayer sessions with their child to participate in learning about different prayer styles.
ICAS Schedule
ICAS Digital Technologies - 7 August 2023
ICAS Writing - 8 August 2023
ICAS English - 14 August 2023
ICAS Science - 21 August 2023
ICAS Spelling - 22 August 2023
ICAS Mathematics - 28 August 2023
Year One Drama!
Year One have been using puppets in Drama to tell a story with a beginning, middle and end. Look at the joy on their faces as they engage with each other. You can see the success criteria that they are working towards on the bottom of each photo.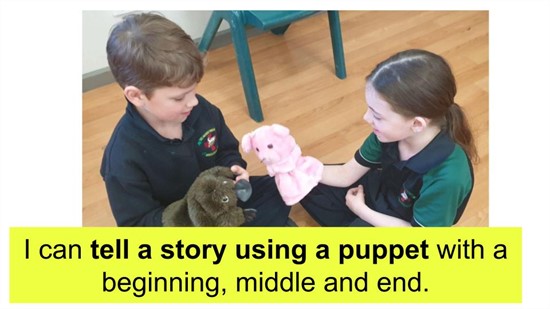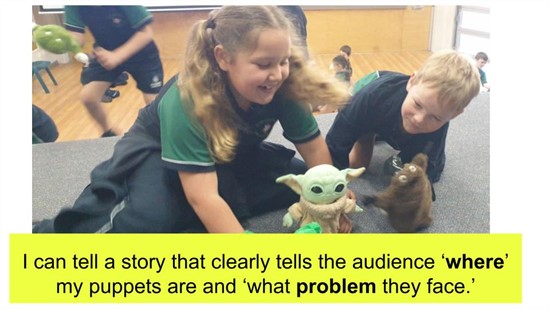 Student Feature
We love to share success stories of our students' talents and achievements. If your child has a significant achievement from outside of school, we would love you to share it with us to feature in the newsletter. Please see this week's feature on George Sutton as shared by his family. Congratulations George!
"On Saturday 24 June, George Sutton performed as part of a cast of 300 dancers (aged 9yrs to adult) with the Fresh Funk dance program in Canberra.
George has done Fresh Funk for over 4 years, and has recently become part of their performance program, which creates spectacular shows that draw up to 800 people to the Erindale Theatre in Canberra.
This show was "Heroes and Villains" which explored all of the most iconic comic-book heroes and villains through hip-hop dance. The show included huge LED screens which played video corresponding to the characters and also professional rigging to "fly" the superheroes across the stage, all alongside cutting-edge hip-hop choreography.
George is in the Junior Boys class which got lots of cheers whenever they took to the stage! The show was entertaining and fun, and the crowd was loud and extremely appreciative of all the dancers".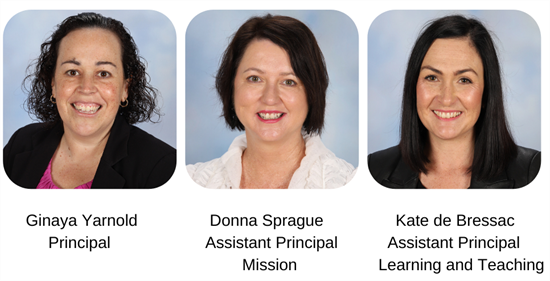 Pastoral Care
What is Private?
Teaching Your Child About Respectful Image Sharing
Today, children and young people have grown up in a world filled with digital media, which can make concepts like privacy and ownership challenging for them to grasp. If we post images of our children online without discussing it with them, it's understandable why privacy and permission become confusing for them.

Schools, clubs, and events have social media policies in place, and it's important to model for your child that you can't take photos involving others and post them without their consent.
eSafety recommends involving your child in decisions about sharing their photos. This can be a valuable learning experience and an opportunity to demonstrate what respectful behaviour looks like. Here's how you can approach it:
Start by expressing your pride in your child's accomplishments. For example, you can say, " I'm proud of you for riding your bike. I'd really like to take a photo so we can remember this moment. Is that okay with you?"

Engage in a conversation with your child about how, why, and with whom you would like to share the image. Ask them if it's okay to share it with a specific person or group. For instance, you can say, "I would like to share this photo with your grandparents because they are so excited to see you riding your bike all by yourself. Is it okay if I post it online for them to see?"

Involve your child in the process of sharing their image online. Let them help you choose which image(s) to share and discuss who they would like to share it with.

Take this opportunity to talk about appropriate audiences for sharing images and explain how they can select specific groups on platforms like Facebook or Instagram.

It's important to respect your child's wishes if they're not ready or unwilling to share certain images, both now and in the future. Use this activity as a chance to discuss what type of images should never be shared, even with friends or relatives.
By having these conversations and modelling respect and understanding, you can guide your child to develop a better understanding of privacy, consent, and responsible image-sharing practices.

Parent Resources
1. esafety Sending Nudes and Sexting
2. esafety Hard to Have Conversations
Family and School Partnerships
It was great to see so many smiling faces from our children and families at the start of the school day, as we celebrated 100 days of Kindergarten yesterday.
Sports News
Diocesan Athletics
Today we recognised the students that will attend the Diocesan Athletics Carnival on Tuesday 15 August, in Coffs Harbour. The team received their ribbons from the Zone Carnival at our assembly. The notes for students went out this week to families. These must be completed and returned to the school so we can forward them to the Diocesan Team Managers. Please let the office know if your child cannot compete or wishes to withdraw from an event. We wish all our athletes the best at the next level of competition.
Rugby League - Primary All Schools Cup
This year, Aggies will send three teams to compete in the Hasting 2023 All Schools Cup. Students selected for the team will play in a gala day format, with successful teams advancing to finals. The day brings together league players from both private and public schools. The competition includes Under 10's tackle, Under 12's tackle and for the first time, Under 12's female League Tag. Because it is full-contact, students selected to play on the day will need a mouthguard and footy boots. The Cup will be played at Stuarts Park Tuesday 29 August. Travel to and from the venue will be by bus.
Paul Wilson Cup and Diocesen Netball Challenge
Each year, Aggies participates in the Paul Wilson Cup (soccer) and the Diocesan Netball Challenge. All Year 6 students and selected Year 5 students will participate in either a competitive or non-competitive gala day in Laurieton on Thursday 31 August. Year 6 students can play netball or soccer, with males and females allowed to play in either competition. From the day, the winning team in soccer and netball will progress to compete at the Diocesan finals in Grafton Wednesday 20 September.
St Agnes' Kilometre Club
We are off and running! This week we have had many students show up to the KM Club and put in some laps. Students from Kindergarten to Year 6 are running, some enjoy a walk, and others run-walk. Seeing so many students starting their day with physical activity is awesome. Year 6 has led the charge, with three students already completing a 10km card. Spencer Galafassi-Barnes was the first student to complete an entire card. Well done Spence! The Year 6 Leadership group has done an outstanding job setting up the track each Monday, Wednesday and Friday for the students. Well done Year 6.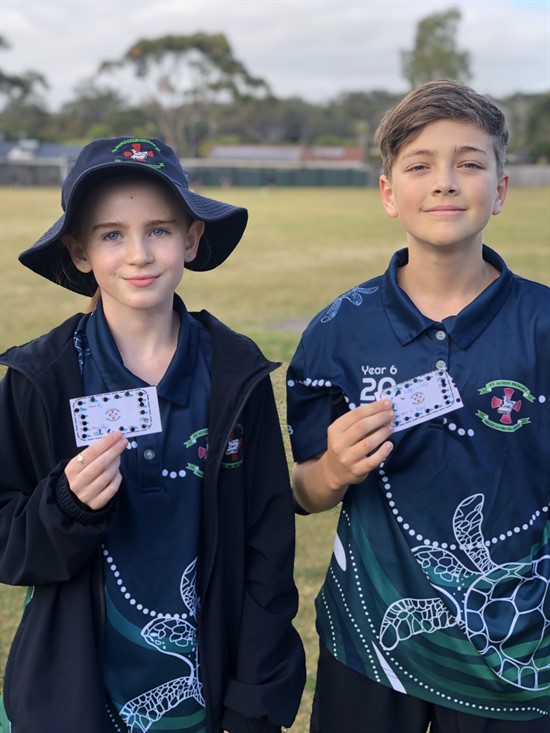 Student Awards
DOJO Awards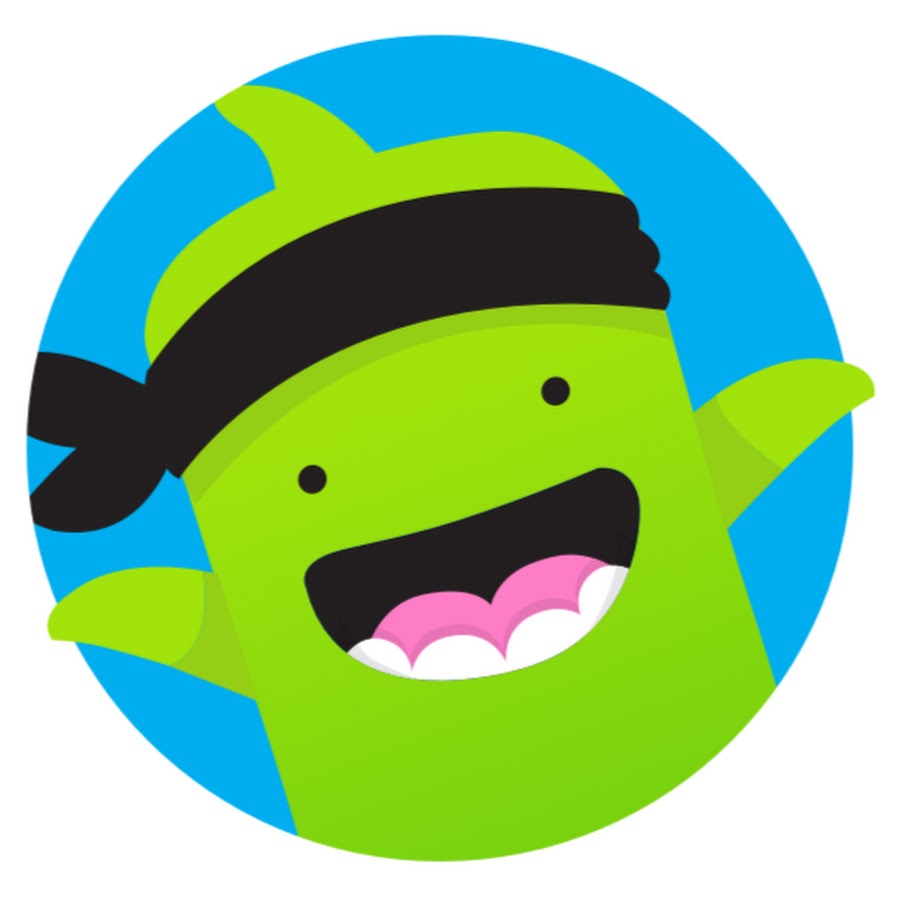 Congratulations to the following students who have reached 300 Dojos:
Amber Sage N, Indi F, Lachlan C and Chelsea O
Congratulations to the following students who have reached 200 Dojos:
Hamish D, Spencer G, Keeley C, Jeffrey W, Amelie W, Sadie S, Ava R, Ariah A, Saxon K, Layla M, Sharni D, Pippa T, Evie P, Thomas B, Liam O, William G, Rose M, Felix S and Paityn P

Congratulations to the following students who have reached 100 Dojos:
Kaiden D
Assembly Awards
Henley C, Zali T, Olivia C, Oscar D, Charlotte M, Vivienne L, Carolina H, Bryce L, Riley G, Layla M, Hazel M, Amirah T, Narz M, Pippa T, Stella S, Dela T, Ella M, Scarlett F, Madelyn F, Dominic R, Jack C, Harrison S, Shayla D, Wyatt B, Koby S, Marlie B, Hayley G, Nate M, Archie S, Lorcan B, Harley C, Charlotte C, Olivia E, Indigo D, Sophie H and Riley B
Canteen News
| | |
| --- | --- |
| Monday | Michelle Ling and Rebecca Baker |
| Tuesday | Charmaine Fowler |
| Wednesday | Linda Smith |
| Thursday | Lauren Van Boxtel and Ros Caldwell |
| Friday | Lee Smith, Kristy Judge and Allison Neale |
P&F
We are hosting a Spring Fling at Hello Sailor on Friday 1 September. We hope you can join us - click on this LINK to book your tickets.
Parish News
General Information