Newsletter - Term 2 Week 10
Calendar
Term 3 Week 1
Thursday
6 July

Compass goes live - Check your emails

Mon
17 July

First Day of Term 3

Whole School Prayer - Hosted by Mrs Sprague

Parent Representative Bodies - CSO Guest Speaker 2:15pm - 3:00pm

P&F Monthly Meeting (with Parent Representative Bodies - CSO Guest Speaker) - 5:45pm to 6:45pm




Tue
18 July

Year 3 - Sacrament of Confirmation workshops - 3:30pm to 4:30pm




Wed
19 July




Thu
20 July

Boronia - House Cup Winners Treat Day - 12:00pm to 1:30pm

Aggies Connects - Come Play With Me 0-5Yrs (in the hall) 2:15pm to 3:00pm




Year 3 - Sacrament of Confirmation workshops - 5:30pm to 6:30pm

Fri
21 July

Aggies Connects - Come Play With Me 0-5Yrs (in the hall) 8:45am to 9:15am




Assembly - 2:30pm to 3:00pm
Mon
24 July -
Fri 28 July

Parent Teacher Interviews - 7:30am to 5:30pm (bookings will open on Monday 17 July via Compass to book in with your childs teacher)

Tue
25 July

Year 3 - Sacrament of Confirmation workshops - 3:30pm to 4:30pm

Wed
26 July

Zone Athletics Carnival at St Joseph's Regional College

Year 3 - Sacrament of Confirmation workshops - 3:30pm to 4:30pm




Monday 
31 July

Tuesday
1 August

Out of Uniform Day - NAIDOC Week
From The Leaders
P&F - Our Future: A very important decision
As outlined in the newsletter last week, we will be gathering parent input on the future of our parent body within St Agnes' Primary School. We have provided some additional information below.
Two Models for Parent Representative Bodies
Option One: The School Community Forum
This is the formal model of a parent representative body and has executive positions eg. Chairperson, Treasurer and Secretary to which parents/carers are elected. This model has a constitution that governs its operations. It can be registered with the Australian Charities and Not-For-Profit Commission and can hold a bank account for fundraising.
Option Two: The School Community Group
This is the informal model of a parent representative body and has NO executive positions. This model has a handbook that helps guide proper meeting procedures and topics for discussion. This group would not be able to register with the Australian Charities and Not-For-Profit Commission and could not hold a bank account for fundraising money.
Understanding the Similarities and Differences
Similarities
● The purpose of both groups is to support the mission of the Catholic school, strengthen family school partnerships and parent connection, be welcoming and inclusive and provide good communication to the whole parent community about the parent body initiatives.
● Both groups will invite the parish priest and a parish representative to be a part of the group to strengthen ties between parish and school.
● The meeting agendas for both groups will include prayer and faith formation and an educational component that will provide attendees with information about diverse school and parenting topics.
● Both models will hold open meetings so that any parent/carer can attend at any time.
● Both models will publish an agenda prior to the meeting and topics that are not listed on the agenda cannot be raised in either the informal or formal settings.
● Both models have a code of conduct that attendees must agree to abide by.
Differences
● Only the School Community Forum (SCF) can have a bank account. The School Community Group may still assist the school in fundraising initiatives the school decides to pursue, but fundraising is not the central focus of the group's efforts.
● The SCF must elect parents/carers to executive roles such as chairperson, treasurer and secretary.
● The formal model must abide by the constitution and strictly follow:
○ meeting protocols regarding how motions are moved and seconded
○ the financial accountabilities associated with having a bank account
○ the presentation of reports including financial reports
The informal model has an agenda to follow but discussions can be more relaxed and there is no need to move and second motions or have any financial accountabilities. If you would like to learn more you can read a more detailed explanation here.
Kindergarten to Year 2 Reporting Communication
Kindergarten to Year 2 Parents will receive a document called "Understanding the New Kindergarten, Year 1 and Year 2 Student Report Information for Parents." This document was developed by the Catholic Schools Office Team and is sent to you to read and understand the reports, prior to them being available when they are accessible via COMPASS. There are many links in the document, however, please know that we have shared the glossary links and videos over the last few weeks on Seesaw for ease of access.
We remind all families that reports will be available on Compass once it is live.
Parent/Teacher Interviews
We remind all families that Parent/Teacher Interviews will be in Week Two of Term Three. Bookings will be available via Compass in Week One.
Staff Thank you
I would like to offer a massive thank you to all of our administration staff who have been working tirelessly to prepare for the changeover to Compass. They have gone above and beyond to support this smooth transition and we are so grateful to have them all working for us. As the transition continues into the start of next term, we ask for your patience and support as they engage in many new school processes. These changes will ultimately be great for families and streamline the communication processes.
NAIDOC Week
St Agnes' will be celebrating NAIDOC Week in Term Three:
Monday 31 July: 9:00am - NAIDOC prayer hosted by the Indigenous students
10:15am - Morning tea for Elders & Indigenous families
11:45am - Indigenous students workshops hosted by Strong Spirit Services
Tuesday 1 August: Whole school Out of Uniform day - gold coin donation
Whole school NAIDOC celebrations
Farewell
Today we farewelled Miss Annie Bligh-Jones. Annie has been employed at St Agnes' as Teacher Assistant working in the Year One Team in 2023. Annie has been amazing with supporting our children in K-2 over the past few years. We wish Annie all the best as she begins her University degree as an Accountant, following in her Dad's footsteps!
Year Five Camp - Parent Vote
A reminder to all parents of children in Year Five to complete the online voting form available at this link. Thank you to the many parents who have already responded.

Creative Arts Nest Finalist Awards Night!
Congratulations to Lucy Davis who also received a Highly Commended at last week's A4 Art Prize Awards Night. Well done Lucy!
Holidays
Term Two has been an extremely busy term and we hope that all families and staff have a restful and relaxing break. We hope the holidays provide an opportunity to regenerate energy and focus for another big term.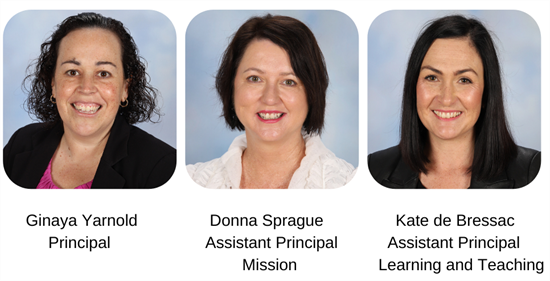 Pastoral Care
Thank you to the parents who attended our recent Parent Information Sessions on 'Sensory Tools and Resources' and 'Anxiety in Children'. These sessions were run by School Counsellor Kate Watson and School Occupational Therapist Nadine Ninness. If you were unable to attend but would like more information on these topics, please see the attached handouts that Kate and Nadine have put together for our school community. As always, if you have further questions or require further support around these topics, please contact your child's classroom teacher.
Sports News
Independent & Catholic Primary Schools Rugby League Challenge
On Tuesday, Mr Evans and Chris Farrell accompanied a team of Year Five and Six students to the Regional Sports Stadium to compete at the Independent & Catholic Primary Schools Rugby League Challenge. The team played four games of league and came away with one win and three losses, with each match decided by less than four points. Mr Evans and Chris report that the students played with skill and sportsmanship on the day. Special mention needs to be given to the Year Five students who played up a level and competed with the Year Six players. Well done to Leo Donohue and Oliver Brazel, who led the way for the most tries.
St Agnes' Kilometre Club
We are pleased to announce a new initiative for Term Three. The St Agnes' Kilometre Club will start in Week Two, Term Three. This is a fun way for our students to exercise before learning begins. The club aims to help students build individual goals, collaborate on a whole school goal and increase physical activity. For Term Three, the Kilometre Club will run on Mondays, Wednesdays and Fridays. Details of how Aggies will run the Kilometre Club will be announced early next term. Please visit the NSW Government Website for general information about the initiative.
Zone Athletics Carnival
Notes for the Zone Athletics went home with students yesterday. The Zone Athletics Carnival will be held at St Joseph's Regional College on Wednesday 26 July. The due date for the return of the permission note is Wednesday 19 July and with payment to be made via the new Compass app. If your child cannot participate in their nominated events, please let the office know as soon as possible, so that a replacement can be organised. Successful Athletes will progress to the Diocesan Carnival in Coffs Harbour on Tuesday 15 August.
PBS
This week we have continued with our focus on being Responsible at school. Our choices help us to be the best person we can be, being like Jesus. We are responsible and use self control to make good choices. We do this by following the 4R's.
Today we congratulate our Boronia house students for winning the House Cup Team for this term. These students have received the highest average in Dojo's for following our whole school expectations. Our treat day for Boronia will be in Term Three on Thursday 20 July.
Student Awards
DOJO Awards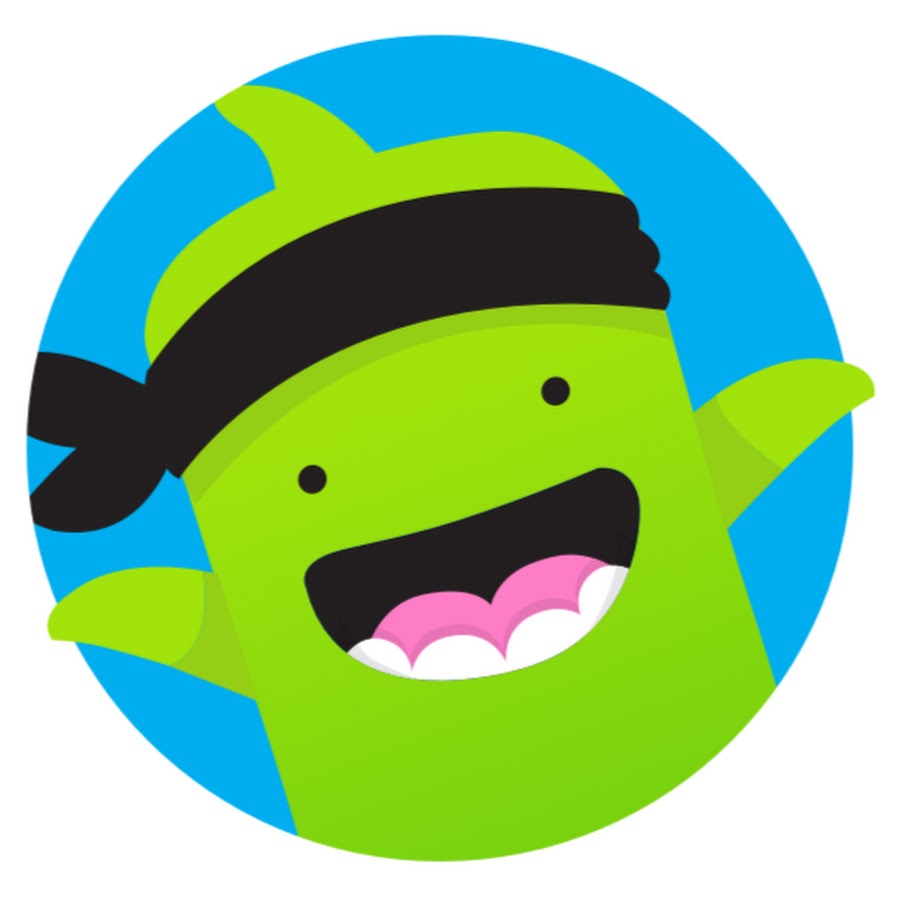 Congratulations to the following students who have reached 300 Dojos:
2 Faith - Charlotte, Evie and Maddilyn
Congratulations to the following students who have reached 200 Dojos:
1 Faith - Audrey, Emilia, Eva, Hayden, Lakshmi, Lucia and Theodore
1 Hope - Indiana
1 Love - Alaura, Hana, Isobel, Kai, Olive and Thomas
2 Faith - Aubree and Jarred
2 Love - Aadi, Nicholas and Sophie
3 Hope - Eli, Harrison and Hunter
3 Love - Mia
4 Hope - Mila
4 Love - Beau, Emilia and Tabitha
5 Faith - Benjamin and Emily
Congratulations to the following students who have reached 100 Dojos:
K Hope - Aylah, Jackson and Mahli
K Love - Anastasia, Ayat, Bailey, Elsie, Gabrielle, Hadlen and Lachlan
2 Faith - Casey and Mia
2 Hope - Sienna
3 Hope - Ashton, Emily, Flynn and Hudson
3 Love - Sienna
5 Hope - Avinav, Oliver and Sophie
5 Love - Archie, Jack, Lara, Marcus, Nathan and Zoe
6 Faith - Griffin, James and Sonny
6 Hope - Nathan
6 Love - Joshua, Levi and Penny
Canteen News
| | |
| --- | --- |
| Monday | Jo McLaren |
| Tuesday | Natalie Favaloro |
| Wednesday | Alicia Martin |
| Thursday | Ellyce Ovington and Lauren Van Boxtel |
| Friday | Marie Flanagan and Elise Fox |
P&F
P&F Meeting - Monday 17 July - 5:45pm to 6:45pm (First Day of Term Three)
Meeting Focus - St Agnes' P&F – options moving forward
Please join us for a very important meeting on Monday 17 July. A guest speaker from the Catholic Schools Office will present parents with more information regarding the two models for Parent Representative Bodies. Parents will be asked to vote on their preferred option early in Term Three.
We are hosting a Spring Fling at Hello Sailor on Friday 1 September. We hope you can join us - click on this LINK to book your tickets.
This Week At Aggies
This Week's Notes and App Alerts
Parish News
General Information
Term 3 - Drawn to Art Afterschool Art Classes
Mondays - 3:30pm - 5:30pm
Tuesdays - 4:00pm - 6:00pm
Wednesdays - 4:00pm - 6:00pm
Saturdays - 1:30pm - 3:30pm
Drawn to Art Studio Location:4/35 Merrigal Rd, PMQ
Inquiries: info@drawntoart.com.au
Bookings: drawntoart.com.au
Mob: 0438 803 992