Newsletter - Term 2 Week 6
Calendar
Term 2 Week 7
Sat
3 June

First Holy Communion - Presentation Mass at St Mary Star of the Sea, Lake Cathie - 6:00pm to 7:00pm

Sun
4 June

First Holy Communion - Presentation Mass at St Agnes' Church - 7:30am to 8:30am,

9:00am to 10:00am or

5:00pm to 6:00pm (St

Agnes' Primary Hosting 5:00pm Mass and Supper afterwards)




Mon
5 June

School Prayer hosted by - Five Hope




Tue
6 June

Parent Information Session (

Sensory tools &

Resources)

- 8:45am to 9:15am or 2:30pm to 3:00pm

Wed
7 June




Thu
8 June

Year Four Sacrament of Communion Reflection Day - Bus departs at 9:15am and returns at 2:15pm




Year Two Liturgy at Christ the King Chapel - 10:15am to 11:00am

Aggies Connects - Come Play With Me 0-5Yrs (in the hall) 2:15pm to 3:00pm




Fri
9 June

School Athletics Carnival - All Welcome

Cancer Council Biggest Morning Tea - 10:00am to 12:00pm - All Welcome



Mon
12 June

Tue
13 June

Sacrament of First Holy Communion at St Agnes' Church - 6:00pm to 7:00pm

Wed
14 June

Year Six Camp - Coffs Coast Adventures

Thur
15 June

Year Six Camp - Coffs Coast Adventures

Sacrament of First Holy Communion at St Agnes' Church - 6:00pm to 7:00pm

Fri
16 June

Year Six Camp - Coffs Coast Adventures

Wed
21 June

Tue
27 June

NRL - Independent & Catholic Primary Schools Challenge - Years Five and Six
From The Leaders
Trinity Sunday
This Sunday celebrates the feast of The Most Holy Trinity.
The doctrine of the Holy Trinity in Christianity is that there is One God who is the Father, the Son and the Holy Spirit. Christians believe God is named the Father as he is the creator of all things and watches over us, guiding us and loving us unconditionally. The Son is Jesus Christ, who is the form God chose when He came to Earth. Even though Jesus Christ is known as the 'Son of God', according to the doctrine He is the incarnation of God. The Holy Spirit refers to the active force of God, His power and His love. Trinity Sunday is a day to celebrate and give thanks to the Holy Trinity.
Whole School Mass
Today we were grateful to have Father Prodencio celebrate Mass with our whole school community. This was a Narrated Mass to help our students gain a deeper understanding of the celebration. Thank you to our family members who were able to take time to join us and to the SRC Ministry Team for taking on roles throughout the Mass.
All Welcome
We look forward to hosting this Sunday night's Mass at St Agnes' Church at 5:00pm. Staff students and families are encouraged to attend and represent our school in welcoming parishioners to Mass, and in providing supper and serving it after Mass. Our school choir will be leading the singing.

Have you had a chance to look at Seesaw yet? If you have, you will see the Learning Intention for your child's current learning in Writing. Take a look at the learning intention for your child and ask them some of the five questions below! As we work through the term, you will find that they should get even better at answering these questions.

What did you learn today?

How did you do?

What did you do if you didn't understand?

How can you improve on your learning?

What are you most proud of?

We hope that this sparks some wonderful conversations about your child's learning in writing!
Home Reading
We remind all of our families that, we have made some significant changes to home reading, to ensure all of our practices are in line with the most current research in the teaching of reading. It is so important that reading at home is easy. Your child needs to be developing their capacity to apply their classroom learning as they say the sounds in words, to work them out. This is why we use the "decodable texts" that you have seen coming home in Kindergarten to Year Two. Guessing words from a picture or from context should not be encouraged. Instead, encourage your child to look at the letter and letter combinations and think about the sounds they represent. If it is a "tricky" word that is not able to be sounded out, it is ok to tell those to your child, rather than encouraging them to guess. Look out for the information that we previously posted on Seesaw about how to help. If you have any questions about this, please contact your child's class teacher so that we can assist you.
The Aggies' Golf Day
Thank you to everyone involved in the Aggies' Golf Day last Sunday. We were blessed with amazing weather and great company. Teams of families both old and new, along with friends in the community joined together for a fun day.
We appreciate all of the volunteers coming from the Golf Committee, the Parents and Friends Association and staff. Congratulations to the winners on the day and to all who participated.
Also a huge vote of thanks to our generous sponsors:
. Angove Wines . Catholic Mens Club . Commerical Project Group . Construction Sciences . Coolcene . Doppio or Nothing Espresso . Elders Real Estate . Emerald Downs Golf Club . Emerald Downs Pro Shop . Gem Socials . GJ Gardner Homes Port Macquarie . Harlec Solar . Hello Sailor . Hume Doors . Ki-ea Apartments . Mid Coast Switchboards . MiD Electrical . Mid Pacific . Morgans Financial Limited . North Coast Marble & Granite . Novus Glass . Paragon Accountants . Prestige Electrical & Data . Regional Bank . Salty Crew Kiosk . Sandbox . Saxby's
. Dean Trumper . St Joseph's Regional College . Strive Finance . Surf Beach Motel . Tall Orders PMQ . The Cocktail Initiative . Toohey's
and to those who donated towards our raffle prizes:
. Angove Wines . Aqua Vitae Day Spa . Beachside Medi Spa . Brows by Willow . Burger Urge . Cassegrain Wines . Doppio or Nothing Espresso . Emerald Downs Pro Shop . Hello Sailor . Kenny Little . Little Shack . Mid Pacific . Petres Mitre 10 . Port Fresh Seafoods . Prestige Electrical & Data . Salty Crew Kiosk . Sandbox . St Agnes P & F Golf Day Committee . Strive Finance . Tall Orders PMQ . The Cocktail Initiative . The Good Guys . Toohey's . Wild Nets Port Macquarie
Winter Warmers Appeal
This term we are asking for donations for our Vinnies Winter Appeal. We will be asking for donations of warm clothes, blankets etc in the coming weeks as part of our Term Two fundraising.
This Week We Thank God For:
Donna Sprague and Michael O'Brien for all their hard work behind the scenes for the successful Aggies Golf Day last Sunday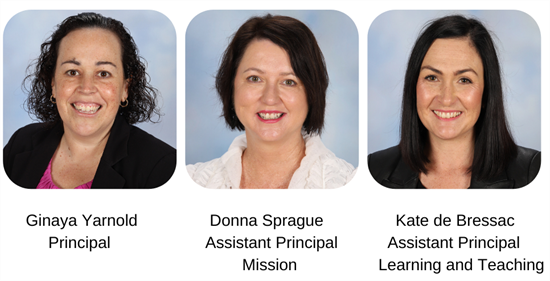 Pastoral Care
Sports News
PSSA Hockey
This week, Xavier Dare competed at the NSW PSSA Hockey Carnival in Tamworth. Over the last four days, Xavier has played goalkeeper for the Polding team, defending shots from some of NSW's best upcoming hockey players. The event was extra special for Xavier as he celebrated his birthday with the Polding team. Happy birthday Xavier, and we look forward to hearing the results at the end of the carnival.
Shinkyokushinkai NSW State Championships
On the weekend, Akshara Reddy Sanaw travelled to Berowra to compete in the Shinkyokushinkai NSW State Championships. In the one-day tournament, Akshara medalled in all of her age events. This included the Kata (1st place), two different Group Kata teams (2nd and 3rd place), non-contact fighting (1st place) and full-contact fighting (2nd place). Well done Akshara on a very successful tournament.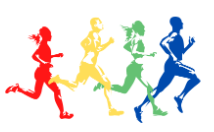 School Athletics Carnival
Next Friday is our Athletics carnival, and we are ready. For many of our students, this year has been the first opportunity to participate in athletic sports. Over the past three weeks, Aggies students have participated in selection trials for 100m, 200m, 800m, long jump and shot put events. Students have enjoyed learning the techniques and skills for the long jump and shot put. Students will participate in fun events and relays on the carnival day. We invite all families to get involved in the activities with their children and have fun. We are grateful to have Dave Gerke on our staff, who has worked tirelessly to maintain and prepare the field for the trials and carnival. Thank you Dave.
As part of our Aggies Athletics Carnival, the school is hosting a Biggest Morning Tea event to fundraise for the Australian Cancer Council. Between 10:00am and 12:00pm, we welcome all families to pop in for a cup of tea and something sweet to eat for a gold coin donation. This year we will also have an Athletics themed photo booth accessible to all to make some memories.
Rugby League
Last week we announced that Year Five and Six students will be able to trial for selection to play at the Independent and Catholic Primary Schools Rugby League Challenge on Tuesday 27 June. Students will travel to and from Stuarts Park on a minibus. The day will be full contact sport, and students will require a mouth guard and boots. More information is coming soon.
Student Awards
Dojo Awards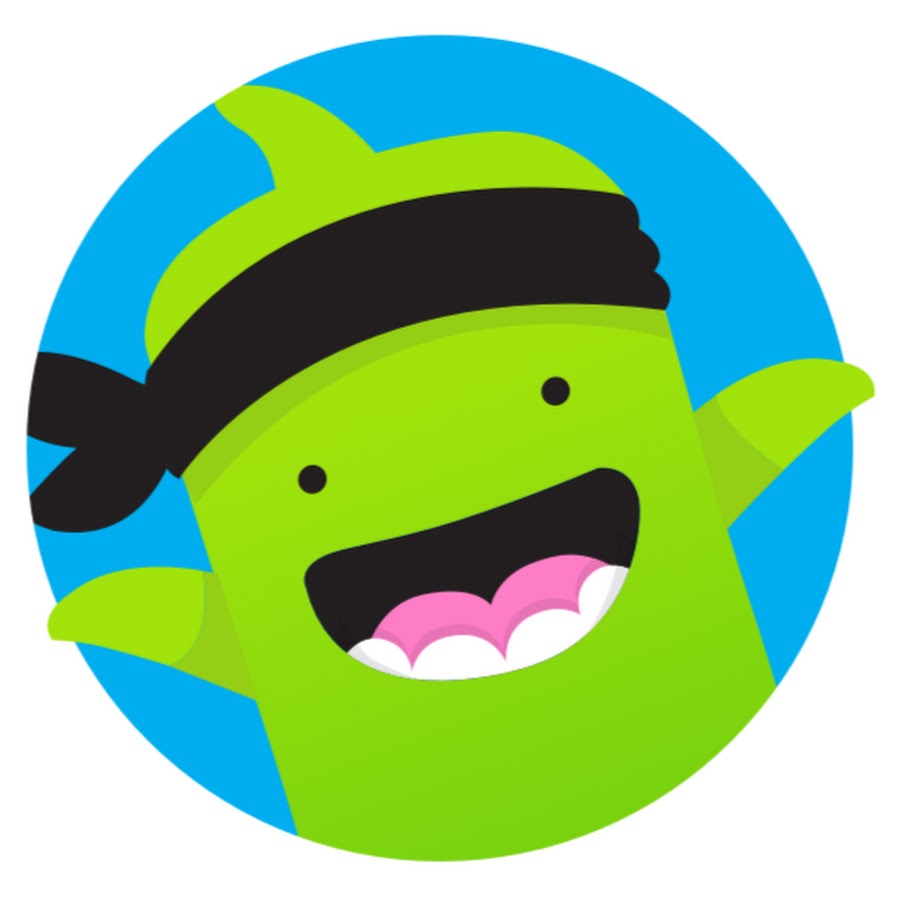 Congratulations to the following students who have reached 200 Dojos:
1 Hope - Ethan
1 Love - Harry, James and Kanata
2 Hope - Arie
3 Faith - Jasper
3 Love - Lexi
4 Hope - Jada and Sally-Ann
4 Love - Emily
6 Love - Ivy

Congratulations to the following students who have reached 100 Dojos:
K Love - Alira, Clayton, Logan and Tiger
1 Hope - Avery, Brodie and Lachlan
3 Hope - Charlee, Rocco, Sam and Skylah
4 Hope - Shayla
4 Love - Ruby
5 Faith - Poppy and Sophia
5 Hope - Aaron, Ethan, Nevaeh and Savannah
5 Love - Max
6 Faith - Oliver and Samuel
6 Hope - Beau, Juann, Kendall, Milly and Ziggy
6 Love - Darcy, Harry, Hayden, Kaylee, Leyna, Poppi-May and Sophie
Canteen News
Monday

Michelle Ling and Rebecca Baker



Tuesday




Wednesday

Barbara McGregor

Thursday

Briony Clark

Friday

Kristy Judge and Alison Neale
This Week At Aggies
This Week's Notes and App Alerts
Parish News
General Information