Newsletter - Term 2 Week 5
Calendar
Term 2 Week 6
Sun
28 May

Aggies Golf Day - Starts at 10:00am




Mon
29 May

Reconciliation Week

School Prayer hosted by - 1 Hope




Tue
30 May

First Holy Communion - Narrated Mass at St Agnes' Church - 5:30pm to 6:30pm




Wed
31 May




Thu
1 June

Year 3 Mass at Christ the King Chapel - 10:15am to 11:00am

Aggies Connects - Come Play With Me 0-5Yrs (in the hall) 2:15pm to 3:00pm




Fri
2 June

St Agnes' Primary Term 2 Mass - 12:30pm to 1:30pm - All Welcome




School Assembly - 2:30pm

Sat
3 June

First Holy Communion - Presentation Mass at St Mary Star of the Sea, Lake Cathie - 6:00pm to 7:00pm
Sun
4 June

First Holy Communion - Presentation Mass at St Agnes' Church - 7:30am to 8:30am,

9:00am to 10:00am or

5:00pm to 6:00pm (St

Agnes' Primary Hosting Supper afterwards)

Thur
8 June

Sacrament of Communion Reflection Day

Fri
9 June

School Athletics Carnival

Cancer Council Biggest Morning Tea - 10:00am to 12:00pm

Mon
12 June

Tue
13 June

Sacrament of First Holy Communion at St Agnes' Church - 6:00pm to 7:00pm

Wed
14 June

Year 6 Camp - Coffs Coast Adventures

Thur
15 June

Year 6 Camp - Coffs Coast Adventures

Sacrament of First Holy Communion at St Agnes' Church - 6:00pm to 7:00pm




Fri
16 June

Year 6 Camp - Coffs Coast Adventures
From The Leaders
Pentecost Sunday
This Sunday's Gospel celebrates Jesus sending of the Holy Spirit to help his disciples. Pentecost is often called the birthday of the Church because it is when the disciples received the Holy Spirit and were sent out to spread the news of Jesus' life, death, Resurrection and Ascension. Jesus was sending the Apostles out to complete the work he had begun.

Did you know that the Lismore Diocese has partnered with our international critical friend Lyn Sharrat for the last 3 years? The purpose of our engagement with Lyn was to improve student outcomes in writing through working to embed what Lyn describes as the 14 parameters of school improvement that lead to student achievement and growth. Our work in this space continues, with our 2023 whole school annual improvement goal focus on developing assessment capable learners.
This week we are going to share with you some information on Learning Intentions. Learning Intentions are concise statements, drawn explicitly from the learning and teaching outcomes, that clearly describe what students should know (content) and be able to do (skills) (McDowell, 2017).
Learning intentions begin with the phrase "We are learning to." Learning intentions also include the purpose or relevance for our students. They help our students understand "why" they are learning a particular piece of content or skill. This real world importance is included through the use of the phrase "so that."
To ensure that all of our students understand the learning intention, all teachers deconstruct the language of the learning intention to ensure that the language is student friendly and accessible to all students. These are visibly displayed in the classroom for students to regularly refer to during the learning cycle.
Watch out on Seesaw this week! All of our grades will be posting an image of their Learning Intention for Writing.
Sorry Day and Reconciliation Week
Every year on 26 May, National Sorry Day remembers and acknowledges the mistreatment of Aboriginal and Torres Strait Islander people who were forcibly removed from their families and communities, which we now know as 'The Stolen Generations'. This year's theme 'be a voice for generations' asks each and every one of us to use our words and our actions to create a better, more just, and equitable Australia for all. Today we recognised Sorry Day through prayer and learning shared in classes.
This is a lead-in to National Reconciliation Week (27 May to 3 June) This week is a time for all Australians to learn about our shared histories, cultures, and achievements, and to explore how each of us can contribute to achieving reconciliation in Australia.
First Holy Communion
We continue to pray for our students who, along with other candidates in the St Agnes' Parish will be receiving the Sacrament of First Holy Communion next month. We ask for blessings on them, their families and those who are guiding their learning on their sacramental journey.
St Agnes' Primary School Mass
All families are invited to join us as we celebrate Mass as a whole school community on Friday 2 June in the school hall at 12:30pm.
Another opportunity to gather as part of the St Agnes' Parish community is on Sunday night at 5:00pm in St Agnes' Church. Our school choir will be singing and our school is hosting a supper after Mass. We would love to see as many families join us as possible.
Farewell and Good Luck
Today we farewelled Miss Jazlyn Alchin (Creative Arts Drama Teacher). Jazlyn has accepted a position at a local high school. We thank her for her time at St Agnes' and wish her all the best for the future.
Australia's Biggest Morning Tea
National Simultaneous Story Time
Thank you to Mrs McEntyre for hosting National Simultaneous Story Time for 2023. This year's story was "The Speedy Sloth" by Rebecca Young and illustrated by Heath McKenzie. Our students loved the story and creating their own sloths later.
Golf Day
The Aggies Golf Day preparations will be revealed on Sunday at the Emerald Downs Golf Club. Thanks go to our generous sponsors, volunteers and the amazing committee who have sourced great prizes and enthused golfers to attend this fun event. Players will begin to arrive for bacon and egg rolls from 9:15am. Tee off will take place after the purchase of drinks when the bar opens at 10:00am. Please note that drinks are to be purchased from the Club. We ask all attendees to bring cash to participate in activities on the day. Prizes range from accommodation, vouchers to restaurants across a variety of venues, beauty treatments, eskies, wine packages, golf shirts, golf umbrellas, a cocktail event, etc.
St Agnes' Celebrates Our A4 Art Finalists
The A4 Art Exhibition was a huge success at Aggies, our students absolutely loved visiting the artworks, answering the thought provoking questions on their cards and voting for their favourite community choice artworks. We hope to see many families at ArtWalk in Port Macquarie on Friday 9 June. Our blow up tent set up was a wonderful success last year and will again be featured in 2023. Congratulations again to all of our St Agnes' finalists, and good luck in the community choice voting. We remind all families that they can vote at www.artsnest.com.au.
News From The Art Nest
With over 450 entries in 2023 the A4Art Competition, it is the biggest art competition in the region! Our online voting for the Community Choice Award from our shortlisted artworks has set the internet ablaze with more than 4,200 votes already cast! Visit our online gallery at www.artsnest.com.au to cast your vote. The winner gets a Family Pass to Stoney Park!
The A4Art competition is run across all St Agnes' Parish Schools and there are entry categories from Kindergarten students all the way up to Year 12 and Staff. Artists had to create an artwork by using just ONE A4 size piece of paper. Draw, paint, scribble, fold, sculpt, cut, mould, shred, or even write on the paper – any way the artist envisaged!
SAVE THE DATE!
Back for a second year, the 2023 A4Art Prize Touring Exhibition will once again be inflated and showcased on Town Green East during ArtWalk Port Macquarie, 9 June 5:00pm-9:00pm. This year feel free to tour through this fun and immersive pop-up exhibition of 160 art works and be sure to cast your vote, in person for your favourite finalist. Shortlisted artworks will once again be projected for the community to see.
We are also excited to announce St Agnes' Education will once again be featured at ArtWalk musically with the St Agnes' Drumline along with various ensembles. A list on locations and times will be provided closer to the date.
All winners of the 2023 A4Art Prize will be announced at a finalist event on June 22 with an invitation coming soon.
This year's competition is sponsored by...
Sunset Framing & Gallery, The Seed Creative, Wauchope Creative Hub, Affinity Helicopters, Stoney Park, Innervision Surf & Skate, Alice In Paperland, Drawn To Art, Arthouse Industries, Eckersley's Art & Craft, Agostina, Cassegrain, Wildnets Adventure Park & St Agnes Education.
This Week We Thank God For:
The aunties in the office who look after us when we are sick or injured

Miss Alchin who has taught us in Drama this year and helped kinder with their dance and movement program last year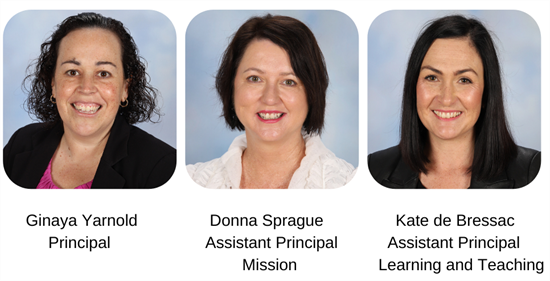 Pastoral Care
Last Thursday we hosted our first Pastoral Care Parent Information Session. Presented by our School OT, Nadine and School Counsellor, Kate. This was a fantastic opportunity for parents and carers to learn about After School Meltdowns, and how to manage them with age appropriate tools. If you missed this session, please see the parent information sheet below that was provided on the day.
We would love you to join us for our future parent information sessions this term:
Sensory Tools - Tuesday 6 June at 8:45am and 2:30pm
Managing Anxiety - Monday 19 June at 8:30am and 2:30pm
Sports News
NSW PSSA Touch Football
This week, Oliver Brazel attended the three-day NSW PSSA Touch Football Carnival in Sydney. Oliver had to make it through four rounds of selection to play with some of the best footballers in the state. After three days of football and thirteen games, the Polding team finished third with twelve wins and three losses.
Oliver scored twelve tries over the three days and took out the Polding Medal for Top Try Scorer. An outstanding achievement by one of our students. Well done Oliver.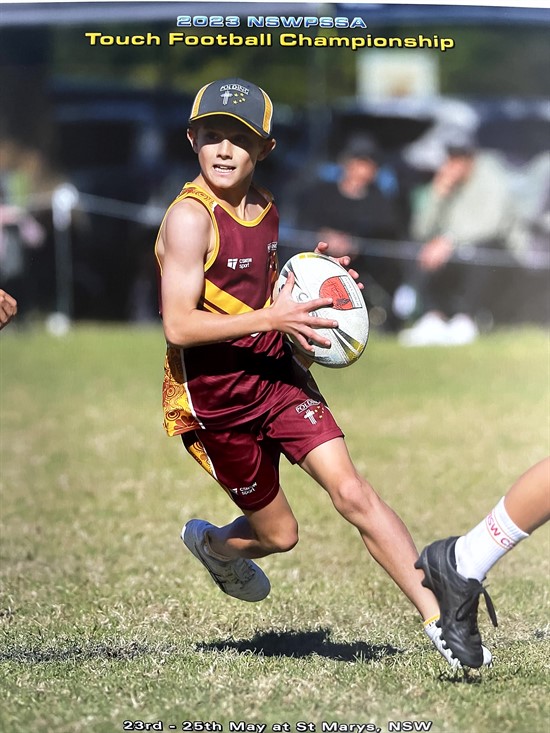 NSW PSSA Hockey
Next week Xavier Dare will compete in the NSW PSSA Hockey trials in Tamworth. Xavier is the goal keeper of the Polding Team and will protect the net from some of the best hockey players in NSW. It is a massive achievement to be playing at this level. We wish Xavier all the best over the four days of competition and look forwarding hearing the results.
Diocesan Cross Country
On Tuesday, Hunter Favaloro, Dominic Ritchie, Aisha Morris, Ava Scheider, Leo Donohue, Max Schneider, Spencer Gallafassi-Barnes and Indigo Duncan travelled to Grafton to compete at the Diocesan Cross Country Carnival. The students report that the course was challenging, with many hills and high competition. We congratulate our runners who made it to this level of competition.
From the day we had four Aggies students selected for the Polding team to compete at the Sydney Equestrian Centre on Tuesday 13 June. Well done to the following students:
8/9 Boys - Hunter Favaloro (6th)
12yrs Gilrs - Indigo Duncan (2nd)
12yrs Boys - Max Schiender (6th)
12yrs Boys - Leo Donohue (8th)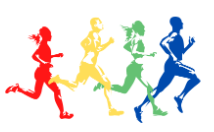 School Athletics Carnival
This week students have been busy with athletics trials. Each student competes in heats for the 100m, 200m, shot put and long jump events. Finals for these events will be run at the Athletics Carnival on Friday 9 June (Week 7).
As part of our Aggies Athletics Carnival, the school is hosting a Biggest Morning Tea event to fundraise for the Australian Cancer Council. Between 10:00am and 12:00pm, we welcome all families to pop in to the hall for a cup of tea and something sweet to eat for a gold coin donation.
Rugby League
We are excited to announce that St Agnes' will be sending a team to the Rugby League Independent and Catholic Primary Schools Challenge. Year 5 and 6 students will be able to trial for selection to play at the gala day on Tuesday 27 June at Stuarts Park. More information is coming soon.
Student Awards
Dojo Awards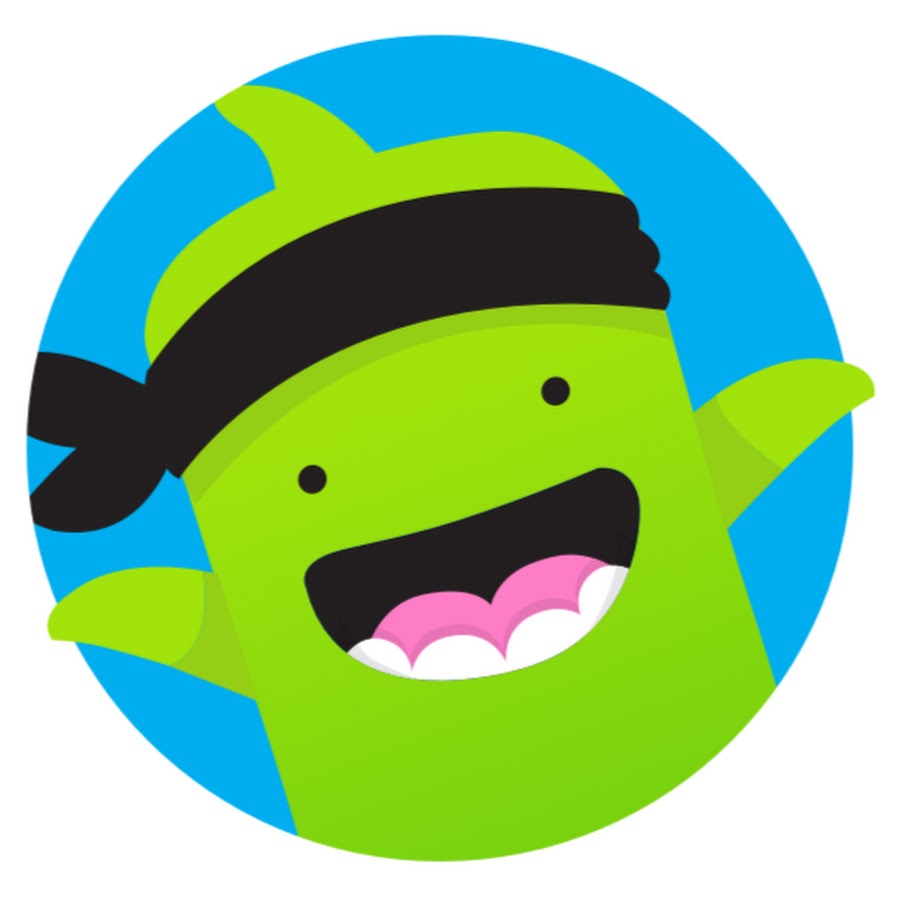 Congratulations to the following students who have reached 200 Dojos:
1 Faith - Chelsea and Utah
1 Love - Alexander, Harper and Rory
3 Faith - Mikayla
4 Love - Charlotte
Congratulations to the following students who have reached 100 Dojos:
K Faith - Daisy-Rae and Tate
K Hope - Damien, Hunter, Riley, Ryan, Ryley, Ryuta and Zali
K Love - Jala, Lucy, Molly and Poppy
2 Hope - Gillyanna
2 Love - Charlee and Dela
3 Faith - Jho'Arryn and Liam
3 Hope - Jannah
3 Love - Callum, Ciaran, Kruze and Norah
5 Faith - Henry, Jessyka, Jovan, Parker, Sienna and Thomas
5 Hope - Evie, Grace, Jonah, Joseph and William
5 Love - Arrabella, Arthur, Lorcan and Mars
6 Faith - Nusaibah
6 Hope - Benjamin, Blaze, Demi, Francis, Isabelle, Kaiden, Leo, Lotte, Macey, Olivia, Sophia and Summer
6 Love - Callum, Fletcher, Hudson, Joshua, Oliver, Spencer and Stella




Assembly Awards
K Faith - Benjamin and Sylvia
K Hope - Ryley and Emily
K Love - Jala and Ayat
1 Faith - Harrison and Slayter
1 Hope - Beau and Hadley
1 Love - Hana and Marley
2 Faith - Amelia and Saxon
2 Hope - Sienna and Amahli
2 Love - Annalisa and Alfred
3 Faith - Nate and Hamish
3 Hope - Eli and Lucas
3 Love - Sophie and Georgia
4 Faith - Jade, Max and George
4 Hope - Mila and Enzo
4 Love - Ruby and Sienna
5 Faith - Lachlan and Isabella
5 Hope - Nate and Ethan
5 Love - Nate and Elkie
6 Faith - Pippa and Dominic
6 Hope - Francis and Akshara
6 Love - Chloe and Joshua
Canteen News
Monday

Lynne Rangel



Tuesday




Wednesday




Thursday

Anna Lloyd

Friday

Tracey Waind, Karyn Reincastle, Suzie Baker and Leigh Smith
This Week At Aggies
This Week's Notes and App Alerts
Parish News
General Information