Newsletter - Term 2 Week 3
Calendar
Term 2 Week 4
Mon
15 May

School Prayer hosted by - 3 Hope

P&F Monthly Meeting - 5:45pm in the staffroom




Tue
16 May




Wed
17 May




Thu
18 May

Year 4 Mass at Christ the King Chapel - 10:15am to 11:00am




Aggies Connects - Come Play With Me 0-5Yrs (in the hall) 2:15pm to 3:00pm




Fri
19 May

Social Circles - 2:15pm to 2:50pm
Sun
21 May

First Holy Communion - Narrated Mass at St Agnes' Church - 5:00pm to 6:00pm

Tue
23 May

Dio Primary Cross Country - Grafton

Thur
25 May

First Holy Communion - Narrated Mass at St Agnes' Church - 5:30pm to 6:30pm

Sat
27 May

First Holy Communion - Narrated Mass at St Agnes' Church - 3:00pm to 4:00pm

Sun
28 May

Aggies Golf Day - Starts at 10:00am
From The Leaders
Sixth Sunday of Easter
In this Sunday's Gospel from John the focus is on Jesus no longer being with us in the flesh, but through the Holy Spirit, who is an advocate trying to bring about justice and peace. Jesus reminds us that we need to love him and follow him through keeping the commandments, but being a good disciple is not always easy. He promised that we will never be alone and should remember to ask the Holy Spirit to help us remain strong.
Mothers and Others Day
She is your mother, grandmother, sister, aunt, godmother, cousin, or friend. She is a woman you have been able to rely on throughout your entire life. No matter the type of relationship, there are women we have been fortunate enough to have in our lives that care about us unconditionally. They support and motivate us to be better people and are our angels here on earth that we're blessed to know. The women who influence our day to day should be celebrated, and Mother's Day is a great outlet to do so.
The day doesn't have to look a certain way either. If you're celebrating someone who is not 'technically' a mother in the traditional sense, that's perfectly fine and good! Mother's Day is about acknowledging those who are significant to you. The women who've surrounded you with motherly qualities, kindness, compassion, and strength. Celebrate her. Talk to one another, visit if you're able to, send a card or note, flowers or gift. Just saying thank you to her is a wonderful gesture.
We want to recognise that it may also be a day that is difficult for some. For those who have lost and mourned important women in their lives. Those struggling to become mothers or who have lost a child. The day may be one of remembrance and somberness at times. But it can also be a beautiful day where you can honour someone and recall fond memories. A day where you can hold onto hope that things may look brighter for future Mother's Days to come. And to celebrate those in your life who have made a difference.
Wishing everyone a beautiful day filled with light and joy.
It was wonderful to see so many guests join us for our 'Mothers and others' Assembly this morning. We hope you realised the love and appreciation for the gift you are to your loved ones.
Kindergarten 2024
Please note our first round of Kindergarten 2024 enrolment applications closed last Friday 5 May. If you have a child starting Kindergarten in 2024 and have not completed your application, we suggested you do so as soon as possible.
Year 6 Aussie Notables Learning Fair
Thank you to all of the families who were able to join Year Six for their Aussie Notables Presentations today. What an amazing celebration of their History Learning. The amount of work that had gone into posters, speeches, quizzes, displays and costumes was amazing and we loved hearing what they learnt about notable Australians in History. Even their Kindergarten buddies were impressed by their work when they came for a visit. We hope you love the photos as much as we do. Congratulations Year Six and thank you to the Year Six Teaching Team for all of their work to support the students.
St Agnes' Celebrates Our A4 Art Finalists
We would love to congratulate all of our A4 Art Prize Finalists; Felix Sjolund, Ella Ritchie, Liam Batman, Eli Brown, Joel Chung Sing Hock, Nicholas Morris, Ciaran Ducat, Lucy Davis, Sienna Taylor, Addison English, Olivia Chung, Stella Clark, Oliver Walters, Emily Heiniger, Shayla Davis, Jovan Chung Tian Hock, Leyna Casey, and Mrs Mel Allwood. Our school had so many entries and we were so proud of all of the students and staff who worked so hard on their entries. We wish everyone good luck! Online voting is still open at www.artsnest.com.au.
Golf Day
Thank you to the many families who have generously agreed to support our Aggies' Golf Day on Sunday 28 May. We look forward to a wonderful community gathering for both serious golfers and 'just for fun' golfers. Teams of four will tee off in a shotgun start at 10:00am.
See the attached flyer for how to register a team or to offer sponsorship or prizes.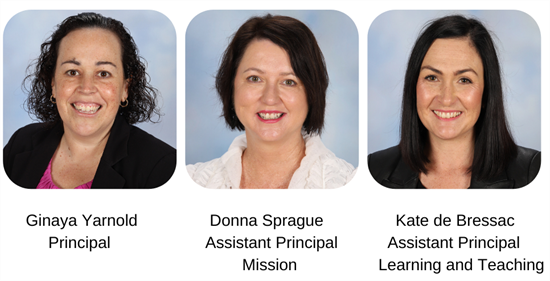 Pastoral Care
Sports News
Hastings Zone Cross Country
On Wednesday, approximately 50 Aggies students attended the Hastings Zone Cross Country Carnival in Kempsey. The conditions on the day were perfect for endurance running, with sunny weather and a cool breeze blowing. The participation and sportsmanship of all students on the day was exceptional, as was the level of competition. Overall, St Agnes' placed equal 2nd in the championship school point score, and 11 of our students were successful in the Diocesan selection to compete in Grafton on 22 May. Congratulations to the following runners:
8/9yrs Boys - Hunter Favaloro (3rd), Dominic Ritchie (7th)
8/9yrs Girls - Aisha Morris (5th)
10yrs boys - Oliver Wainwright (7th)
10yrs Girls - Ava Scheider (6th)
11yrs Boys - Harley Cadden (5th)
12yrs Boys - Leo Donohue (2nd), Max Schneider (3rd), Spencer Gallafassi-Barnes (5th)
12yrs Girls - Indigo Duncan (1st), Armani Daley (6th)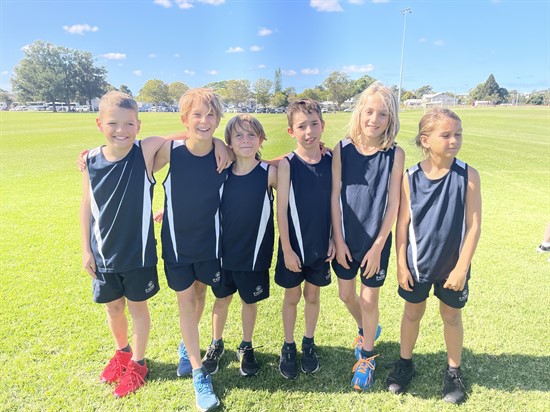 School Athletics
The school athletics carnival has been locked in for Friday 9 June (Week 7). Over the next four weeks, grades will be holding qualifying trials for the 100m, 200m, shot put and long jump events during their PE times. Trials will also be held for the discus and 800m events. Any student who wishes to compete in the high jump event requires a signed letter from a certified athletics coach. These can to forwarded to the office.
On the day, all students can participate in events through championship and non-championship events. The purpose of the school athletics carnival is participation and enjoyment by all and includes some novelty events. More news coming soon.
Sporting equipment Update
Currently we are in the process of updating our sporting equipment and sports shed. This involves the purchase of balls and play equipment for general lunchtime play, as well as PE kits for student use during skill development sessions.
PBS
We have continued with our PBS focus this week on building resilience through goal setting. We are learning what being resilient means. I am resilient when…..
I respond positively to a challenge

I learn from my mistakes

I have another try

I can bounce back and move on

I have a growth mindset
Family resources:
What is goal setting? Article: self awareness and setting intentions
Website: Resilience: how to build it in children 3-8 years
Congratulations to the Flinders house members for receiving the highest average of dojos for following our whole school expectations this week.
Student Awards
Dojo Awards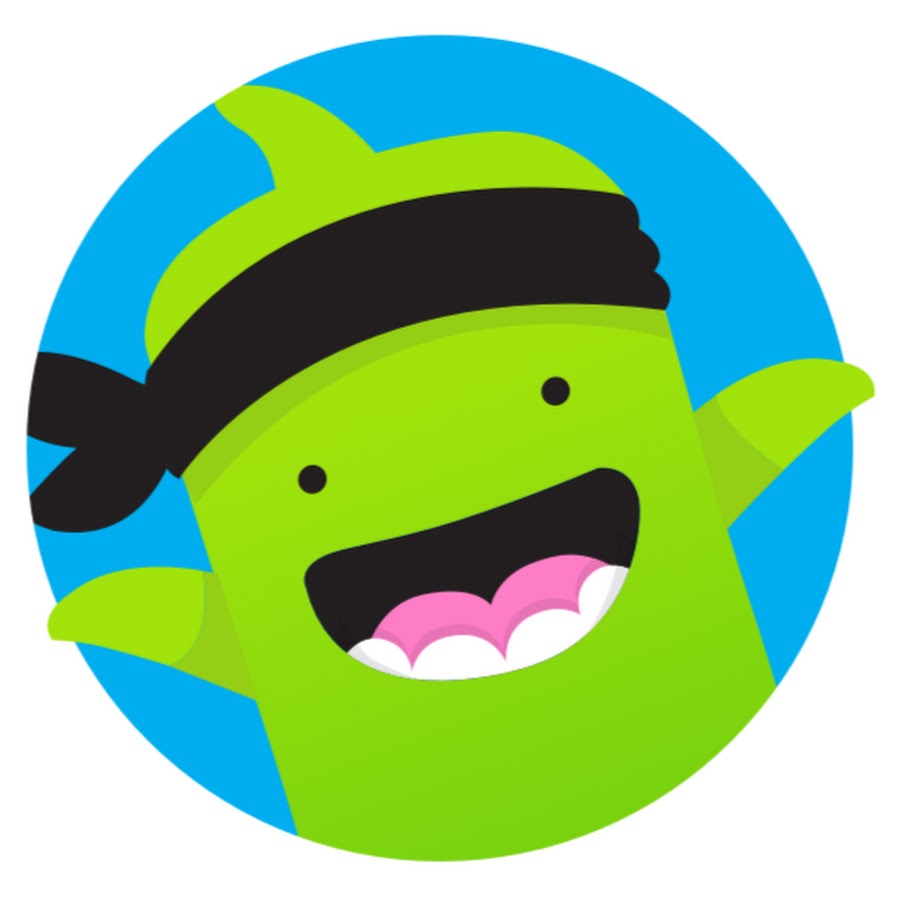 Congratulations to the following students who have reached 200 Dojos:
2 Faith - Charlotte, Evie and Maddilyn
2 Hope - Jaxson and Lachlan
Congratulations to the following students who have reached 100 Dojos:
K Faith - Aiden, Ava, Harper and Oscar
K Hope - Oscar
K Love - Leo
1 Faith - Sadie
1 Hope - Ariana, Benjamin, Bracen and Bryce
1 Love - Cour'Tarlor
2 Faith - Kade and Storm
2 Hope - Alexa, Amahli, Ella, Gaurika and Georgia
2 Love - Ally, Arliah, Benjamin, Elle, Hailey and Isolde
3 Faith - Bella, Cruze and Liam
3 Hope - Harrison and Thomas
3 Love - Florence
4 Hope - Kobi
4 Love - Jayde and Ryan
5 Faith - Bonnie and Isabella
6 Hope - Anna, Jack, Jett, Max and Sam
6 Love - Chloe
Assembly Awards
K Faith - Ava and Jai
K Love - Rachel and Aurora
1 Faith - Maja and Ruben
1 Hope - Stella and Lachlan
1 Love - Lachlan and Lacey
2 Faith - Mia C and Mia F
2 Hope - Charlotte and Rocky
2 Love - Sophie and Kahter
3 Faith - Eliza and Lachlan
3 Hope - Hudson and Peyton
3 Love - Archie M and Archie S
4 Faith - Sunday and Noah
4 Hope - Thomas and Grace
4 Love - Lucy and Kallan
5 Faith - Olive and Bonnie
5 Hope - Lucas and Addison
5 Love - Mars and Harley
6 Faith - Kane and Maddison
6 Hope - Sam and Juann
6 Love - Callum and Poppi-May

P&F
Next P&F Monthly Meeting - Monday 15 May
All members of the school community are invited to attend P&F meetings. The P&F meet on the 3rd Monday of the month during school term - 5:45pm to 6:45pm in the staffroom (access is via the staff carpark). If you can only attend one or two meetings a year, we would still love to see you! The meetings provide an opportunity to collaborate with the school, ask questions and discuss topics that affect our children. They are also an opportunity to suggest or plan activities that benefit the school community. The Colour Run was the first event planned for the year and we are currently looking into holding a Ladies Night and/or Parents Night.
Thank You to our IRONMAN Volunteers
Last Sunday, many staff, parents and older students from our Aggies community generously gave their time to volunteer at the IRONMAN event. The Aggies P&F team managed the drinks station at the swim/bike transition and also the bike/run transition. Thank you all and particularly to Simon Hersee for coordinating our team!
If you would like to get in touch: pandfstagnes@gmail.com
Kind regards,
Allison Ritchie
President St Agnes' Primary P&F
Canteen News
| | |
| --- | --- |
| Monday | Jo McLaren |
| Tuesday | Natalie Favaloro |
| Wednesday | Alicia Martin |
| Thursday | Ellie Ovington, Lauren Van Boxtel and Ros Caldwell |
| Friday | Marie Flanagan and Elise fox |
This Week At Aggies
This Week's Notes and App Alerts
First Holy Communion - Eucharist
If you are wishing to register your child for the above Sacrament, the cut off time is this afternoon at 5:00pm. Please find a digital copy of a note that went home with all Baptised Catholic students (in Year 4 or above), who have not made this Sacrament.
Parish News
General Information