Newsletter - Term 2 Week 2
Calendar
Term 2 Week 3
Mon
8 May

School Prayer hosted by - 4 Hope

NRL Development Blitz - Kindergarten to Year 6 (all students to wear sports shoes)




Tue
9 May




Wed
10 May

Zone Cross Country at Kempsey - Bus departs at 8:15am

Thu
11 May

Aggies Connects - Come Play With Me 0-5Yrs (in the hall) 2:15pm to 3:00pm

Year 5 Mass at Christ the King Chapel - 10:15am to 11:00am

Fri
12 May

Mothers and Others Day Celebration - 9:00am to 10:00am

Year 6 Aussie Notables Presentation - Year 6 Classrooms - 10:00am to 11:00am

School Assembly - 2:30pm to 3:00pm
Mon
15 May
Sun
21 May

First Holy Communion - Narrated Mass at St Agnes' Church - 5:00pm to 6:00pm

Tue
23 May

Dio Primary Cross Country - Grafton

Thur
25 May

First Holy Communion - Narrated Mass at St Agnes' Church - 5:30pm to 6:30pm

Sat
27 May

First Holy Communion - Narrated Mass at St Agnes' Church - 3:00pm to 4:00pm

Sun
28 May

Aggies Golf Day - Starts at 10:00am
From The Leaders
On Sunday at Mass we will listen to the Gospel according to John about there being many rooms in God's house and that Jesus is going to go ahead to prepare a place for us. This reading is often read at funerals as it is a comfort to people who are grieving, just as this message was for Jesus' followers as Jesus was leaving them. Jesus also talks about mentorship. We can liken this to work experience or learning a skill from an expert. Jesus lived and acted in a way that we can learn from. If we copy his words and action, we are on the right path to God.
Year Five Mass
We look forward to family members joining Year Five at Christ the King Chapel on Thursday 11 May at 10:15am for their Term two Mass.
Attendance
Next week, we will be sending home attendance letters with any children who are currently below 90% attendance at school. We appreciate that some families have been on an extended holiday or have had illness or extenuating circumstances in the family. Do not be alarmed by the letter, it is simply to inform you of your child's current attendance rate, to assist you when making decisions for the rest of the year. It is expected that a child be present at school at or above 90% of the time and we regularly check in to monitor habitual absences. Please know that we are here to support you if you are having any difficulty in getting your child to school. You can contact Ginaya Yarnold, Donna Sprague or Kate de Bressac if you need any assistance. It is extremely important that we work together in partnership to ensure that every child stays above 90% attendance. Every minute counts when it comes to lost learning opportunities and we are working closely with our support team from the Catholic Schools Office to develop attendance improvement plans and strategies for those students who are well below 90% attendance.
Reports
Further to our information on Semester One Reports last week, parents and carers have the option to request that their child receive a modified report. Disability, learning difficulties or trauma are some reasons where parents or carers can request a modified report. Please contact Krysten Jones (pmaca-inclusion@lism.catholic.edu.au) if you would like to discuss or request a modified report for your child by Wednesday May 10, Week Three.
Golf Day
Thanks to those families and community members who have already agreed to sponsor or play in the St Agnes' Golf Day on Sunday 28 May. We are looking forward to this fun event. Please see the attached flyer for more information on how to register and become involved. We welcome players, sponsors and anyone who may be able to donate prizes.
Mothers and Others Celebration
At St Agnes' Primary we are taking the opportunity to recognise women who we have been fortunate enough to have in our lives that care about us unconditionally. We invite all of those women who influence our students to attend our celebration in honour of our appreciation of you and the gift you are to us at our Mothers and Others Celebration on Friday 12 May at 9:00am in our school hall. Thanks to those families who have already shared photos of the significant women in our students lives. Please continue to share these up until next Tuesday.
These will become a part of our display throughout our celebration.
Chick-itas Update
Thank you so much to Fletcher Taylor for his fundraising efforts for Caritas last term. Fletcher makes dog treats and sells them. He donated some of his profits from his business venture to Chick-itas. Thanks so much Fletcher.
St Agnes' Hosting Supper in June
St Agnes' are hosting supper after Mass on Sunday 4 June. Families are invited to attend and bring a small plate of food to share.
Emergency Management Planning
The safety of our students, families and staff is our highest priority. In order to best ensure this, the St Agnes' Primary leadership and staff, supported by the Catholic Schools Office, plan for a number of possible incidents, emergencies or natural disasters that could take place at school or during the school term. The events of recent years have reinforced how important this planning is and we all have a role to play when it comes to emergency management, including families. Our students participate in various safety drills and staff participate through training and safety drills. We'd like to share with you the role of parents and families in emergency management.

School Lockdown
A number of the situations we plan for include a school lockdown as one of the immediate safety actions to ensure the safety of our students and staff. We understand that some may understand the word 'lockdown' to mean there is an immediate safety risk to all students. It is important to understand that when a school initiates a lockdown this may not be the case. Depending on the situation, the purpose of a school lockdown will differ. A school lockdown may be a preparation step for an evacuation, or a school lockdown may allow emergency services access to an area of the school without having to navigate past students. Regardless of the purpose of a school lockdown, no one can be admitted to the school grounds other than emergency services.

Should we initiate a school lockdown, parents and families will be informed via text message and SZapp notification. We will also inform parents and families as soon as the school lockdown has been lifted or if there are any actions required of parents and families. It is important that you do not attempt to attend the school during a school lockdown. We understand that you may be concerned however attending the school may also add risk to a possible emergency situation, block emergency services or impede an evacuation.

Natural Disaster
In the event of a natural disaster, such as flood or bushfire, the school leadership, supported by the Catholic Schools Office, will determine if it is safe for the school to open. If there is a probability the school may have to close part way through the day, the school will not open for that day as it is extremely difficult to evacuate a school site and ensure all students are able to go directly home safely.

In a bush fire or flood event it is important that parents and families have a plan to get your child/ren home from school, or into your care, at short notice. Please be aware that school buses may not be running and the school can not allow your child/ren to go home to an empty house or home with another parent without your permission.

Family Preparedness
How can you help us prepare for emergency situations? Please ensure that:
● You have downloaded SZapp and have allowed notifications.
● Any changes to your contact details or custodial arrangements have been updated with the school.
● [for schools in bush fire or flood prone regions] You have a bushfire/flood plan in place that all members of your family understand.
● In the event of a school lockdown or evacuation, directions in the parent notifications are followed.

It is always our hope that these measures will never be needed but it is also our responsibility to ensure our school community is prepared and informed should the need arise. We thank you in advance for your support and cooperation.

Ginaya Yarnold Nigel McIntyre
Principal Work Health and Safety Manager, Catholic Schools Office
2023 A4Art Prize Finalists Announced
The 2023 A4Art Prize has seen a creativity explosion across our six St Agnes' Parish Schools with more than 450 entrants (over 10% of the student population), almost double last year's entries.
The standard of artworks in this year's competition is truly remarkable. We have seen a range of genres including painting, drawing, origami, textiles, digital art as well as 3D artworks supported by thoughtful artist statements. It is incredible to see such a broad spectrum of creativity from a simple A4 piece of paper.
125 finalists were selected by expert judges across 14 categories including Kindergarten to Year 12, as well as the St Agnes' Education Staff category.
A further 35 artworks were chosen as Packing Room Finalists. The 'Packing Room Prize' is a new category created for those artworks that may not have been chosen as a finalist by our Judges, or did not meet the criteria/terms and conditions of the A4Art competition, but have been chosen by Creative Arts Nest Team as standout artwork.
All finalist artworks will be featured in the A4Art Pop Up Exhibition, touring each of the St Agnes' Parish Schools in the coming weeks, where visitors can vote for the People's Choice Award. They will also appear at ArtWalk 2023, 9 June in the Creative Arts Nest Tent on PMQ Town Green.
Over 400 artworks have been shortlisted and are available to view online and are now open for voting for the Community Choice Award at www.artsnest.com.au.
Category and award winners will be announced at the Finalist Event on the 22nd June, with all winners to be displayed at the Wauchope Creative Hub Art Gallery after the Finalist Event!
Congratulations to all artists.
The Creative Arts Nest would like to thank our sponsors:
St Agnes' Education

Sunset Framing & Gallery

The Seed Creative Workshops

Wauchope Creative Hub

Affinity Helicopters

Stoney Park

Innervision Surf & Skate

Alice in Paperland

Drawn to Art

Arthouse Industries

Eckersley's Art & Craft

Agostina's Fine Foods & Catering

Cassegrain

Wildnets Adventure Parks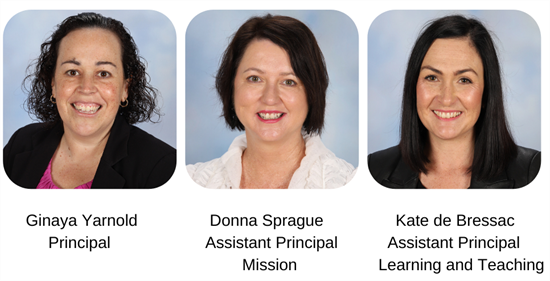 Pastoral Care
Sports News
Polding Winter Sports Trials
Last Thursday and Friday, five Aggies students travelled to Tamworth for the Polding Winter Sports Trials. The students attended a Lismore Diocesan team training session on Thursday and competed in the trials on Friday. Reports from students were that it was hot and humid on the day, and the level of competition was high. Max Schnieder and Kobe Marsh trialled for League, Macey Singh netball and Chloe and Xavier attended for hockey. All students enjoyed the experience of competing at such a high level. From the Polding trials, Xavier Dare successfully gained selection for the Polding Team to compete at the State PSSA Championships later this year. Congratulation to all five students.
Hastings Zone Cross Country
Earlier this week, notes were sent home for students representing St Agnes' Primary School at the Hasting Zone Cross Country Carnival. This year, Zone will be held in Kempsey on Wednesday 10 May. Could all attending students please return their notes as soon as possible to the office. The bus will leave the school at 8:15am on the day.
School Athletics Carnival
Finally, with the school cross country run and done, Dave has started lane marking for the St Agnes' Athletics Carnival later this term. If any students attend coached athletics and wish to compete in the high jump event, a signed letter is required from a coach. We ask that these please be submitted to the front office prior to the carnival. More information on the athletics carnival coming soon.
PBS
This week our PBS focus has been on setting new goals for the term and being Resilient at school.
Family Resources:
End of Term Treat Day
Last week we had our end of term treat session for the Kennedy house cup winners who had received the highest average of Dojos for following our whole school expectations. Even though we had some rain, we still managed to get through the fun activities that the house leaders had planned.
Student Awards
Dojo Awards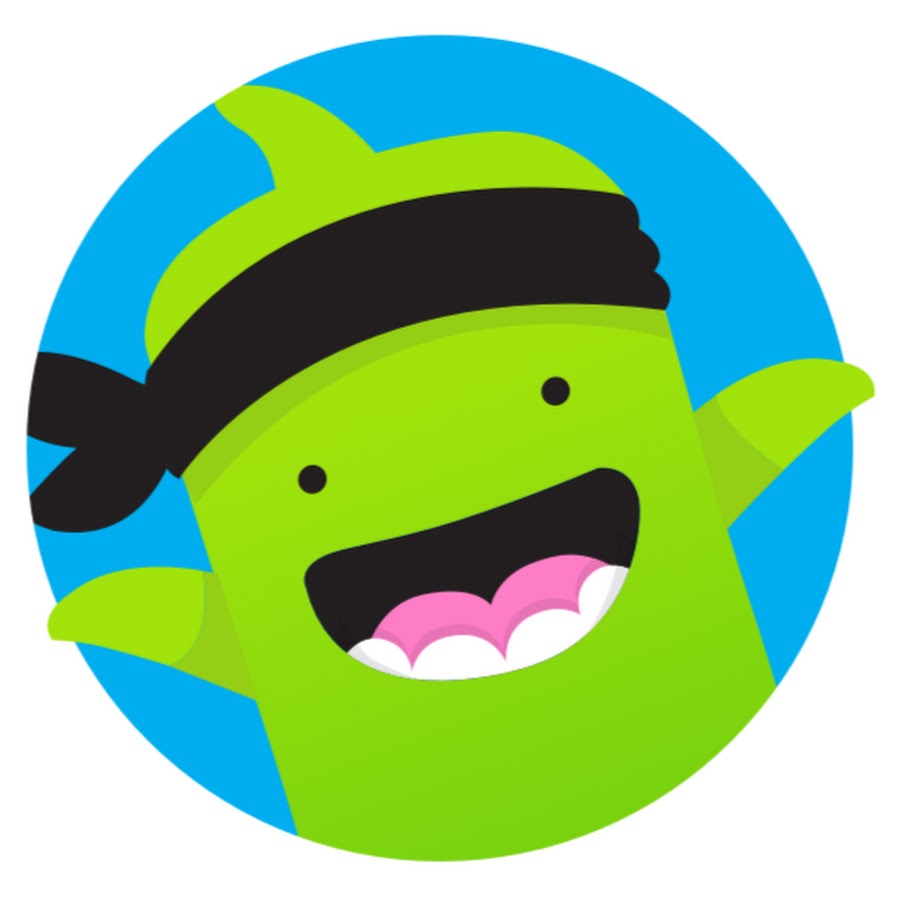 Congratulations to the following students who have reached 200 Dojos:
1 Faith - Billie
2 Faith - Scarlett
3 Faith - Joel
Congratulations to the following students who have reached 100 Dojos:
K Faith - Adelaide, Benjamin, Bonnie, Claudia, Emersyn, Grace, Jai, Jay, Kirrily, Marcella, Olivia and Sylvia
K Hope - Aston, Hallie and Jackson
1 Faith - Ava, Elijah, Eva, Evie, Harrison and Lakshmi
1 Hope - Aurora, Carolina, Charlie, Elsie, Hadley, James, Louis, Sharleigh and Stella
1 Love - Lacey, Layla, Noah and William
2 Faith - Saxon
2 Hope - Amber, Charlie, Charlotte, Ella, Mia, Narz, Rose, Sharni, Thomas and Willow
2 Love - Banjo
3 Faith - Archie, Charlotte, Ella, Hamish, Jaxon, Nate, Phebe, Scarlett and Sophia
3 Hope - Ardan, Dreigh, Eli, Harrison and Hunter
4 Hope - Dean, Grace, Layla, Lilyana, Reagan, Tyler and Wyatt
4 Love - Lucas, Marlie, Owen and Patrick
5 Faith - Benjamin, Emily and Kaitlyn
5 Love - Piper
6 Faith - Addison and Olivia
6 Love - Armani, Maja, Mitchell, Olivia and Riley

Canteen News
| | |
| --- | --- |
| Monday | Amanda Ehlers |
| Tuesday | Charmaine Fowler |
| Wednesday | Linda Smith |
| Thursday | HELP PLEASE |
| Friday | Kristy Judge and Alison Neale |
This Week At Aggies
This Week's Notes and App Alerts
Good Afternoon
Please find a copy of a note going home to all Baptised Catholic students (in Year 4 or above), who have not made this Sacrament.
If your child did not receive a copy of this note, and should have, please contact the office.
If your child received a copy of this note and shouldn't have, please also contact the office on 6583 7433 so that we may update our records.
Dear Parent and Carers
In the coming weeks we will be inviting students in Year 3 to 6, teachers and parents to provide feedback on their experience of our school using an online survey. The surveys are an important part of our whole school evaluation and planning process.
We would like to invite you to complete the Tell Them From Me (TTFM) Partners in Learning survey. As we value the role of parents and carers within our school community we would greatly appreciate your feedback. The information you provide will be used to maintain our commitment to working together in partnership to further improve student learning and wellbeing at St Agnes' Primary School.
The survey is anonymous and will take approximately 20 minutes to complete. You are able to access the parent survey on your computer or mobile device by using the URL below:
http://tellthemfromme.com/stagnes2023
The Tell Them From Me provides an opportunity for feedback about the whole school and focuses on aspects of learning and wellbeing. Please note that this survey is completed each year and is different from the survey completed as part of the Principal Appraisal process. The closing date for submissions is 12 May 2023.
Regards
St Agnes' Primary School
Parish News
General Information