Newsletter - Term 2 Week 1
Calendar
Term 2 Week 2
Sat
29 April

Kindergarten 2024 School Tour - 9:00am to 11:00am

Mon
1 May

School Prayer hosted by - Kindergarten Love

NRL Development Blitz - Kindergarten to Year 6 (all students to wear sports shoes)




Year 7 2024 St Josephs Regional College Information Night - 5:00pm

Tue
2 May

Year 6 - Incitare at the Youth Hub - 9:10am to 2:00pm

Year 7 2024 MacKillop College Information Night - 6:00pm

Wed
3 May




Thu
4 May

Year 6 Mass at Christ the King Chapel - 10:15am to 11:00am

Aggies Connects - Come Play With Me 0-5Yrs (in the hall) 2:15pm to 3:00pm

Fri
5 May



Mon
8 May
Wed
10 May

Zone Cross Country - Kempsey

Fri
12 May

Mothers and Others Day Celebration - 9:00am to 10:00am

Mon
15 May
From The Leaders
The Fourth Sunday of Easter is called Good Shepherd Sunday, on this day we always read a passage about Jesus as the Shepherd. This Sunday, we are given two special phrases to reflect on. Jesus tells us he calls each of us by name. He is saying that each of us is unique and loved for ourselves. We each have a name and an identity, and God knows who each of us is. Jesus also says the sheep follow him because they recognise his voice. It is a voice we hear not with our ears but with our hearts.
Welcome Back
A warm welcome back to Term 2. We trust that families were able to enjoy quality time with their loved ones over the Easter break. It has been lovely catching up with students and families about their holiday adventures. We look forward to another exciting term which kicked off this week with an ANZAC Day Prayer, a Colour Run organised by our generous P&F, Term One's winning house treat day (congratulations Kennedy) and our Cross Country Carnival.
ANZAC Day
We appreciate the large number of students who joined the ANZAC Day March on Tuesday:
Kindergarten - Grace McCarney, Micah Van Lint, Riley Oliver, Mahli Neale, Logan Schubert, Lachlan Hovey and Molly Bassett
Year 1 - Theodore Roberts, Chelsea Orme, Indiana Flyght, Sharleigh Finn, Brodie Carpenter, Hadley Millgate, James Dunn, Emmett Yarnold, Harry Millard, Harper Wallace, Paityn Powell and William Gill
Year 2 - Aubree Dunn, Scarlett Evans, Rocky Walker, Ella McCarney, Ella Ritchie, Benjamin Dietrich, Asha Galbraith-Robertson, Nicholas Bushe and Ava Watson
Year 3 - Archie Millard, Mikayla Orme, Eliza Burnes, Lachlan Power, Liam O'Rielly, Jho'Arryn Chatfield, Skylah Neale, Harrison Power, Kalari Donovan, Charlie Carpenter, Ivy Gleeson, Ashton Moon, Ciaron Ducat, Domonic Ritchie and Reginald Fitzpatrick
Year 4 - Macy Cooper, Harrison Sales, Noah English, Chase McIntosh, Elise Galbraith-Robertson, Ruby Hagenbach, Alex Bushe, Charlotte Elford, Charlotte Dunn and Kitt Quirk
Year 5 - Ben O'Brien, Bonnie Croft, Joseph O'Brien and Addison Hucker
Year 6 - Oliver Walters, Addison English, Chris Bullock, Maddison Evans, Dominic O'Brien, Harley Cooper, Hayden de Bressac, Fletcher Taylor, Darcy Todd, Mitchell Hagenbach, Armani Daley and Spencer Galafassi-Barnes
This was followed up at school with our SRC Mission Team leading the whole school prayer, recognising the men and women of armed services who gave themselves to protect our country and to strive for world peace. We remembered their sacrifice and prayed for the gift of peace given to us by these brave people. This will be treasured for generations to come. We were grateful to have Joe O'Brien play The Last Post for us during the prayer service.
Colour Run
What an amazing time was had by all on Thursday afternoon at the Colour Run! We are truly blessed with a beautiful community that has many families willing to help out and make events run so smoothly. A massive thank you to the P&F for such a successful event. Special mention to coordinator of the event Allison Ritchie. Allison had everything planned to the most minimal detail and it helped the school incredibly to know that the event was organised so well. Another thank you to all of the parent helpers that offered their support and also the staff parents that contributed so much as well. Please see the message below from our P&F President (Allison Ritchie). 
K-2 Curriculum and Reporting Changes
As previously shared in the newsletter and in letters to our K-2 parents, the changes in our syllabus have meant changes for our learning and teaching in the classroom, as well as changes to assessment practices and tools. We are working to 'build strong foundations across oral language, reading and writing'. For those parents who joined our Aggies Connects: Come Read with Me sessions, you would have seen the explicit, daily work to develop and strengthen oral language, phonic knowledge, reading fluency and comprehension, as well as the ability to respond to literature shared in the classroom. We are incredibly pleased with the response to the changes by our students and we are excited by many of the early results that our progress monitoring is demonstrating. The conceptual learning in Mathematics continues to build on our previously existing Mathematics block and we are currently working on planning some parent engagement sessions in this space!
All of the changes mean that there will be differences to the K-2 reports, whereby the A-E grade will be removed and students knowledge, understanding and skills will be marked on a 5 point scale. The 3 point scale previously used in Kindergarten will remain the same. As we transition, you may notice a discrepancy in results between 2022 and 2023, particularly in English and Mathematics. Please do not be alarmed or concerned, we are working closely with your child to ensure that the instruction in the classroom meets their current learning needs, according to the new curriculum. We will continue to provide you with information regarding your child's progress and if you have any questions or concerns about this, please contact Kate de Bressac.
Parents and carers have the option to request that their child receive a modified report. Disability, learning difficulties or trauma are some reasons where parents or carers can request a modified report. Please contact Krysten Jones (pmaca-inclusion@lism.catholic.edu.au) if you would like to discuss or request a modified report for your child by Wednesday 10 May.
Thank You to our Parent Helpers!
We would like to sincerely thank all of the wonderful helpers who assisted with the creation of K-2 resources. We learnt that there are many wonderful ladies in our parent community who find laminating therapeutic. Please know, there is always work to be done in this space and Mrs McEntyre can always require help in the library packing books away. If you would like to help in any way, please contact the front office. We love our parent helpers!
Faith Celebrations for Term Two
This week is Catholic Schools Week. At St Agnes' we will be celebrating Catholic Schools Week early next term.
| | Monday Prayer 9:00am | Thursday Prayer Celebration or Mass at Christ the King Chapel | Sacrament Celebration | School Celebration |
| --- | --- | --- | --- | --- |
| Week 1 | | | | Anzac Day |
| Week 2 | Kinder Love | Year 6 Mass | | |
| Week 3 | 4 Hope | Year 5 Mass | | |
| Week 4 | 3 Hope | Year 4 Mass | | |
| Week 5 | 6 Hope | | | |
| Week 6 | 1 Hope | Year 3 Mass | Presentation Masses for First Communion candidates | Whole School Mass |
| Week 7 | 5 Hope | Year 2 Liturgy of the Word | | |
| Week 8 | Kinder Hope | Year 1 Liturgy of the Word | Sacrament of First Holy Communion on 12, 12, 17 and 18 June | |
| Week 9 | 2 Hope | Kinder Liturgy of the Word | | |
| Week 10 | 6 Faith | | | |
Mothers and Others Day Assembly
We welcome all Mothers and mother figures to our 'Mothers and Others Assembly' on Friday 12 May at 9:00am in our school hall. We would love for you to join us to celebrate the significant role you play in the lives of our students.
First Communion
Our Year Four students and those eligible in grades above who haven't made their sacrament of First Holy Communion will have that opportunity this term. We look forward to working with these candidates.
Candidates will be required to attend a Narrated Mass on either Sunday 21 May at 5:00pm; Thursday 25 May at 5:30pm; Saturday 27 May at 3:00pm or Tuesday 30 May at 5:30pm. At these Masses the candidates and their families will gain a greater understanding of the Mass and be gifted with a Children's Mass book.
The Sacraments will take place on the following dates: Tuesday 13 June at 6:00pm; Thursday 15 June at 6:00pm; Saturday 17 June at 6:00pm and Sunday 18 June at 10:30am. Families can choose the date and time that suits them best. Information regarding booking for the Sacrament will be sent out from the Parish
Incitare
Next Tuesday 2 May, Year six will attend Incitare at the youth hub. This day will be led by a group of our Year 6 students.
Child Protection
We remind parents that all staff at St Agnes' Primary School are Mandatory Reporters as per our Catholic School's Office, Child Protection Policies and Procedures. Please visit the school website for further information and view the CHILD PROTECTION POLICY .If you have any questions or concerns, please contact Ginaya Yarnold, Kate de Bressac or Donna Sprague.
Road Safety Message
Now in its 24th year, National Walk Safely to School Day is an annual event when all Primary School children will be encouraged to walk and commute safely to school. It is a community event seeking to promote Road Safety, Health, Public Transport and the Environment. Australian children are becoming less active. One substantial contributor is the decline in walking and/or taking public transport to school. Children who are regularly physically active are healthier, perform better academically and are less likely to be overweight. Sedentary behaviour can lead to long-term and costly risks of illnesses such as heart disease and diabetes. Walking regularly is the best exercise for your health because you can build it into your daily routine. Primary schools may be interested in promoting this day.
Aggies Golf Day
Our famous Aggies Golf Day will be held this year on Sunday 28 May at the Emerald Downs Golf Club, with a 10:00am start. Gather a team of four for this fun ambrose golf day. Start your day with a bacon and egg roll and then continue the fun playing 9 holes of golf with family or friends. Raffles and other fantastic prizes can be won on the day. Your entry fee automatically entitles you to a game of golf and a free steak or sausage sandwich and a drink at lunch time.
Anyone who would like to assist with the planning of our Golf Day is welcome to join us next Wednesday 3 May at the Blue Water Bar at 5:30pm.
We are also looking for sponsors to provide prizes for the day. More information will be shared after next week's Golf committee meeting.
Year One and Two E-Library Subscription Reminder
All Year One and Two families should have received an email before the holidays that contained their child's individual log in to the MultiLit E-Library. The log in is their student email address and a grade based password. The site can be accessed here.
We remind all families that this is to complement the books that your child should be bringing home and that accessing the online subscription at home is a choice. If you choose to use it, your child will be able to read books that are familiar from school. In the letter, you should have received some advice as to a good place for your students to begin, however, please know that if they enjoy it, they can read from the very beginning if you choose to. Remember, reading easy texts at home supports the development of confidence, fluency and comprehension.
Road Safety
We remind all families of the school zone requirements in place around Boronia St. For the safety of all, it is essential that between 8:00am-9:30am and 2:30pm-4:00pm all motorists obey the 40km speed signs. We remind all families that if you drop off at the front gates, you must walk your child across the road. Please assist us by modelling safe practices for your child.
Please also be aware that the area in front of the school gates is a no stopping zone. If you drop children off in that area, you may be fined by the police. We have had random visits from the ranger and police and would not like to see any of our families fined.
We have a very large number of families using the carpark pick up service at the moment. Please assist staff by going round the block when directed by the lollipop controller as we are unable to let the traffic queue.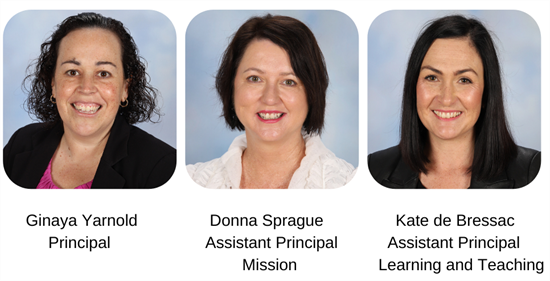 Sports News
Congratulations to Max Schnieder, who attended the Polding Swimming Trials at the Sydney Olympic Park Aquatic Center on 30 March. Max Competed in 12yrs Boys 50m Freestyle and the Senior Boys 50m Breastroke, where he swam a 3.78 second personal best time. A huge effort to make it to this level of competition. Well done Max.
Polding Winter Sports Trials
This week we have five students attending the Polding Winter Sports Trials. Chloe Chilko and Xavier Dare (Hockey), Macey Singh (Netball), Max Schneider and Kobe Marsh (League) travelled to Tamworth for a training session on Thursday and will participate in the trials today. We wish all the St Agnes Athletes the best of luck on the day and congratulate them for making it this far in selections.
NRL Development Blitz
In Weeks 2 and 3, all students will participate in the NRL Blitz coached sporting sessions. This is free to families, and the sessions aim to introduce and develop the skills and understanding of rugby league. The coaching is an inclusive program for all students from K-6.
Cross Country
Finally, today our rescheduled School Cross Country Carnival went ahead. Students participated in either championship or non-championship events to test their endurance.
The top six girls and boys in each age division gained selection for the Hastings Zone Cross Carnival to be held in Kempsey on Wednesday 10 May.
Congratulations to our winning house: Clarence
Congratulations to our age champions and age champion runner ups:
12 Year Girls: Indigo Duncan and Lily Fraser
12 Year Boys: Leo Donohue and Mitchel Hagenbach
11 Year Girls: Sienna Harrison and Zoe O'Brien
11 Year Boys: Oliver Walters and Harley Cadden
10 Year Girls: Ava Schneider and Stella Donohue
10 Year Boys: Oliver Wainwright and Kitt Quirk
8/9 Year Girls: Grace Lombardo and Asha Galbraith-Robertson
8/9 Year Boys: Hunter Favaloro and Dominic Ritchie
This Week's Notes and App Alerts
We have been advised that SZapp has had an update. The new app has a white background with red detail. If your phone automatically updates you will need to log back in to receive our notifications. Alternatively, you can update via the app store.
Please note there may be a number of alerts that have been missed due to this update. These will be sitting in the feed section of the app.
Canteen News
Monday

Michelle Ling and Rebecca Baker

Tuesday

Shelley James-Dumas

Wednesday

Barbara McGregor

Thursday

Anna Lloyd and R

os Caldwell

Friday

Tracey Waind, Karyn Reincastle and Suzie Baker



Parish News
Volunteers Needed for Ironman & 70.3 Bike Course
Around 3,000 athletes are expected to compete in the Ironman and 70.3 event in Port Macquarie on Sunday 7 May! We wish them all well!
This role is for volunteer marshals along Pacific Drive and through to the Emerald Downs round-about to control traffic entering out of the streets onto where the bikes will be travelling during the Ironman & 70.3 on Sunday. The shift times are from 6:30am till 12 noon and 12 noon till 5pm.
If a parish or school group decides to volunteer then, depending on the numbers and the hours covered, you may be eligible for a donation to your group.
If you can help, or to find out more please call 0475 884 062 without delay.
General Information