Newsletter - Term 1 Week 10
Calendar
Term 2 Week 1
Mon
24 April

Pupil Free Day/Professional Learning Day - Supervision available - see note attached




Tue
25 April
Wed
26 April

First Day of Term 2

ANZAC Day Commemorative Service - 9:00am

Thu
27 April

House Cup - Term 1 Treat Celebration - 12:00pm to 1:30pm

P&F Colour Run- Family Engagement Event - 3:30pm to 5:30pm

Fri
28 April

Cross Country Carnival - All Welcome

Sat
29 April

Kindergarten 2024 School Tour
Mon
1 May
Mon
8 May
Wed
10 May

Zone Cross Country - Kempsey

Mon
15 May
From The Leaders
Holy Thursday, Good Friday, the Easter Vigil and Easter Sunday are the most important days in the church's Liturgical Year. How will you honour these days?
After the resurrection of Jesus on Easter Sunday, the followers of Jesus had a chance to see the risen Lord, talk with him, share a meal and listen to him tell them about the Holy Spirit. They got the benefit of an explanation from Jesus, but we do not have that great blessing. We cannot see the person of Jesus, but we do believe he is still with us.
Easter Hat Parade
WOW, WOW, WOW! What an amazing morning to finish a very busy Term One. A huge thank you to the many families that joined us for the Easter Hat Parade this morning. What a fantastic celebration of how special our Aggies community is. It was very clear that a lot of effort had gone in to making the hats and we thank our families for taking the time to contribute to this lovely occasion. Mrs Claire Thurlow did an amazing job hosting the event and this has been a long standing staff tradition for her.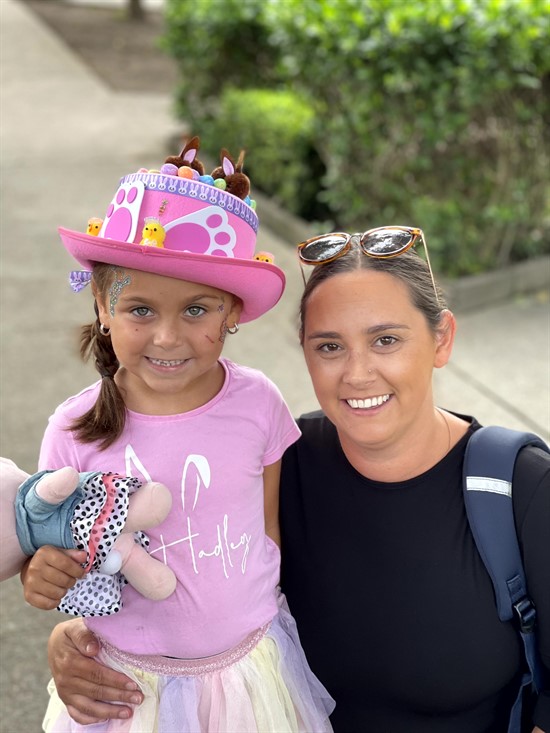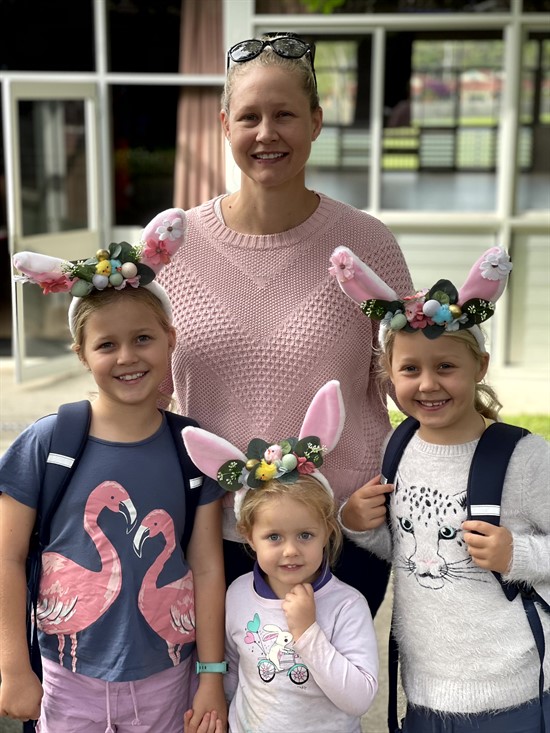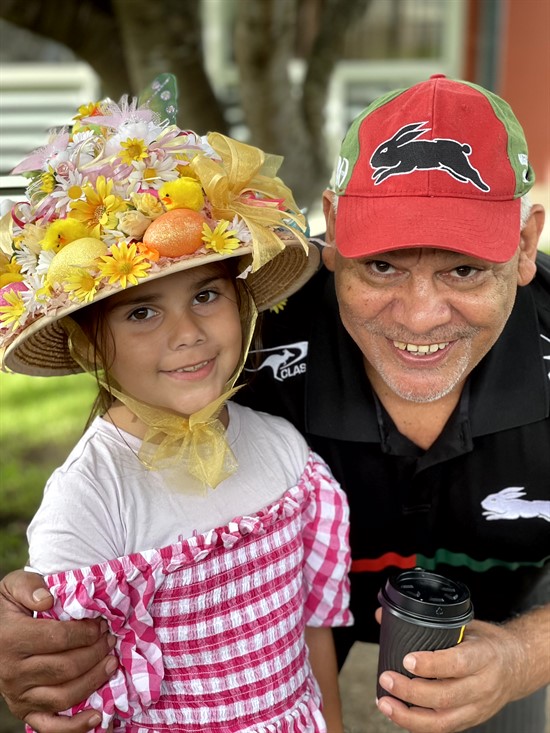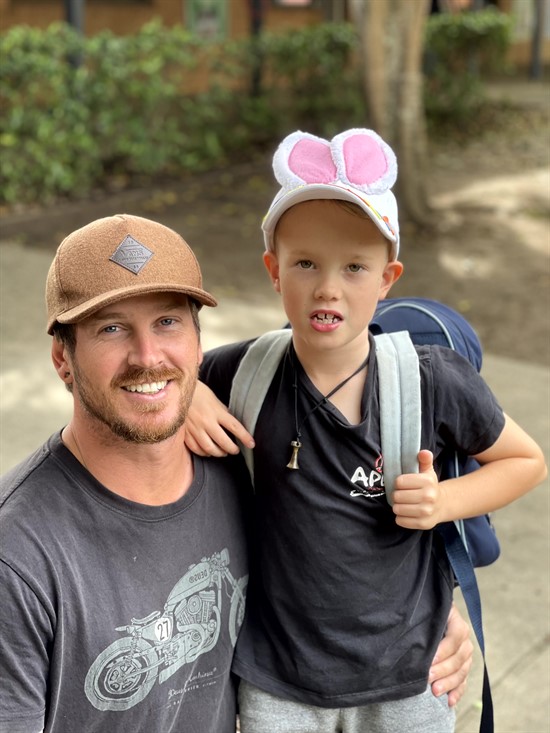 Easter Raffle Draw and Guessing Competition
Congratulations to our 1st, 2nd and 3rd prize winners... Scarlett, Jannah and Miss Kershaw
Our guessing competition winner was Olivia and the winning number was 78!
Happy Easter Everyone
We begin our Easter holidays today and we sincerely hope that this proves to be a peaceful time for your family and a time for your children to rest and recharge. This weekend we get the opportunity as Catholics to live the Easter message through the various church celebrations. Try to make this, which is an important time for us, in the life of the church, a time to reflect on the death and resurrection of Jesus and be reminded of the relevance of this to our Christian lives. We wish everyone in our St Agnes' community a Happy and Holy Easter!
Easter Celebrations
We appreciate all who have supported our Lent and Holy Week journey culminating with our Easter Hat Parade, Craft for service Market Stall and Easter Raffle.
We are grateful for the donations of easter goodies for the raffle and for all of those who bought tickets.
A special thanks goes to those students who work through their lunch times with Aunty Michelle, Mrs Warren, Mrs Wallace and Aunty Sharon to make items for sale at Craft for Service.
Together as a school community we have been able to raise a greater awareness for Caritas, in particular our community in Zimbabwe and a huge amount of money for chickens in their community.
The SRC Chick-itas initiative has so far raised just over $2,700. Final figures will be available after the holidays. Through the Chick-itas competition so many good news stories have come to the forefront. Students have contributed from their own savings and families have shown overwhelming support. The friendly competition between grades saw spies from classes checking out the windows of other grades to see who had more chickens than their grade and many students were late back to class after office visits because they were counting our 385 chicken tally.
Thank You To All Of Our Helpers
Thanks to our many parent volunteers at St Agnes'. Families have attended chapel visits, prayer services, picnic lunches, visited classrooms, provided talks about cultural backgrounds, made pancakes, packed coloured powder, attended meetings, helped in the canteen, cut and laminated…the list goes on. We appreciate your generosity and support for learning and building community.
We were blessed to have many helpers pop in throughout the week to assist with creating our Term Two resources. We cannot thank you enough for your help and it was lovely to witness new relationships being formed. We even heard of some self confessed "laminating lovers." Please know that if you have a secret joy of laminating, your skills can always be utilised. Please contact Kate de Bressac if you would like to assist.
Staff Thank You
It never ceases to amaze us how lucky we are to have such an amazing staff team to support your children and family. Our staff go well above and beyond what is ever expected and we are so very grateful for the hard work they do on a daily basis. This term has been very big for all of our staff members. The introduction of a new Mathematics and English syllabus in K-2, along with new structures of pedagogy focus for our teachers to work through have all impacted. We wish them all a relaxing break and thank them again for their tireless efforts within our school.
ANZAC Day
All students are invited to come along and march behind the St Agnes' Primary banner on ANZAC day. Students from all grades are encouraged to meet staff on the corner of Horton and William Streets from 9:15am, ready to start the march at 10:00am down Horton Street to the War Memorial on the Town Green. Students can be collected from staff after the service. This is one way we can honour all Australian men and women who served in times of war. We are proud that our school is often really well represented at this fantastic community celebration.
On Wednesday 26 April we will host an ANZAC Day Prayer Service at 9:00am in the school hall.
Staff Professional Learning Day - Monday 24 April
Supervision will be available at school on this day for any families that are not able to organise alternative arrangements. Children should be in their uniform and will need to bring Lunch One, Lunch Two, fruit, hat and a water bottle. Lunch orders will be available, the canteen will be operating as normal on this day. Please use the link below to register your child.
To book your child's place please log on to www.schoolinterviews.com.au. The unique code to logon is pbhk4
Year One and Two E-Library Subscription
All Year One and Two families should have received an email this week that contained their child's individual log in to the MultiLit E-Library. The log in is their student email address and a grade based password. The site can be accessed at: library.multilit.com
We remind all families that this is to complement the books that your child should be bringing home and that accessing the online subscription at home is a choice. If you choose to use it, your child will be able to read books that are familiar from school. In the letter, you should have received some advice as to a good place for your students to begin, however, please know that if they enjoy it, they can read from the very beginning if you choose to. Remember, reading easy texts at home supports the development of confidence, fluency and comprehension.
Year Six Leaders
The Year Six leaders have enjoyed sharing events from Holy Week with staff and students this week. Congratulations to our student leaders for generously supporting staff and students in so many ways this term, whether it be through Learning and Teaching or in our Mission focuses. You are amazing.
Golf Day
Calling all sponsors, players and helpers!!
The return of the much loved, famous Aggies Golf Day is on Sunday 28 May at the Emerald Downs Golf Course. It will be a 9 hole ambrose competition with a 10:00am tee off.
Our first Golf Meeting will be held on Wednesday 3 May at Blue Water Bar and Restuarant at 5:30pm. Feel free to come along if you would like to have input into the Golf Day.
We welcome all families who are associated with businesses that may like to sponsor or donate prizes for the day. More information will be shared after our first meeting next term.
This has always been a fantastic day to celebrate building community and fun.
Holidays
On behalf of the staff, we would like to wish all of our families a very happy, holy and restful Easter break. Take this time to regenerate some energy for another big term.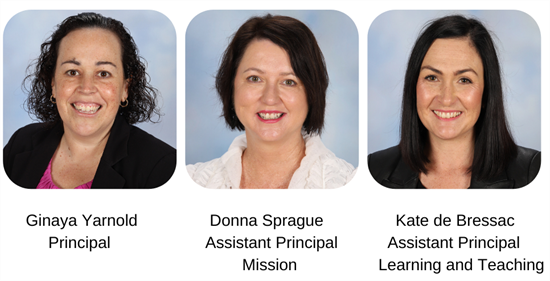 Pastoral Care
April is Autism Awareness Month and a wonderful opportunity to learn more about Autism and raise awareness, acceptance and inclusion surrounding autism. No two Autistic people are the same and each person has different strengths, interests, challenges and aspirations.
Autism Awareness month is a time to celebrate the unique talents of those with autism, and welcome these skills in our community. You can learn more about Autism here:
www.autismspectrum.org.au and www.autismawareness.com.au
Family and School Partnerships
It was amazing to see so many families enjoying our Easter Hat Parade this morning.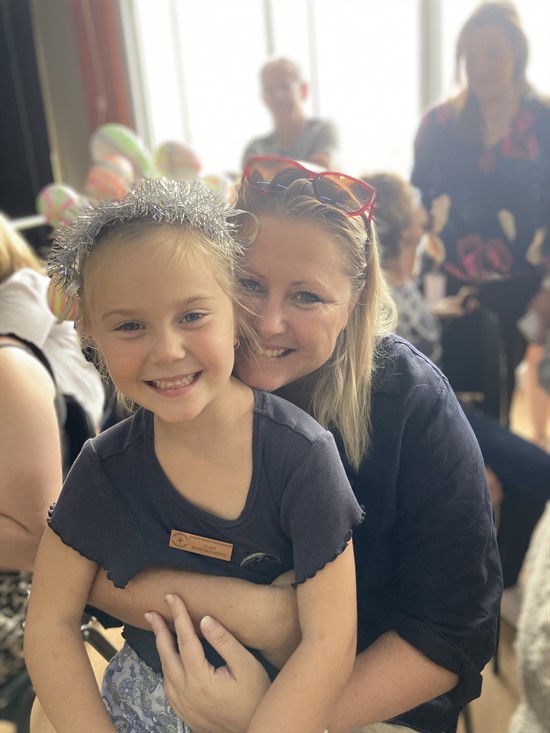 PBS
This week we have continued with our focus on being Resolute at school. We can show this by staying focused on our work, showing kindness and by trying our best not to give up.
Today we congratulate our Kennedy house students for winning house cup team for this term. These students have received the highest average in Dojo's for following our whole school expectations. The treat day for Kennedy will be next Term on Thursday 27 April.
Student Awards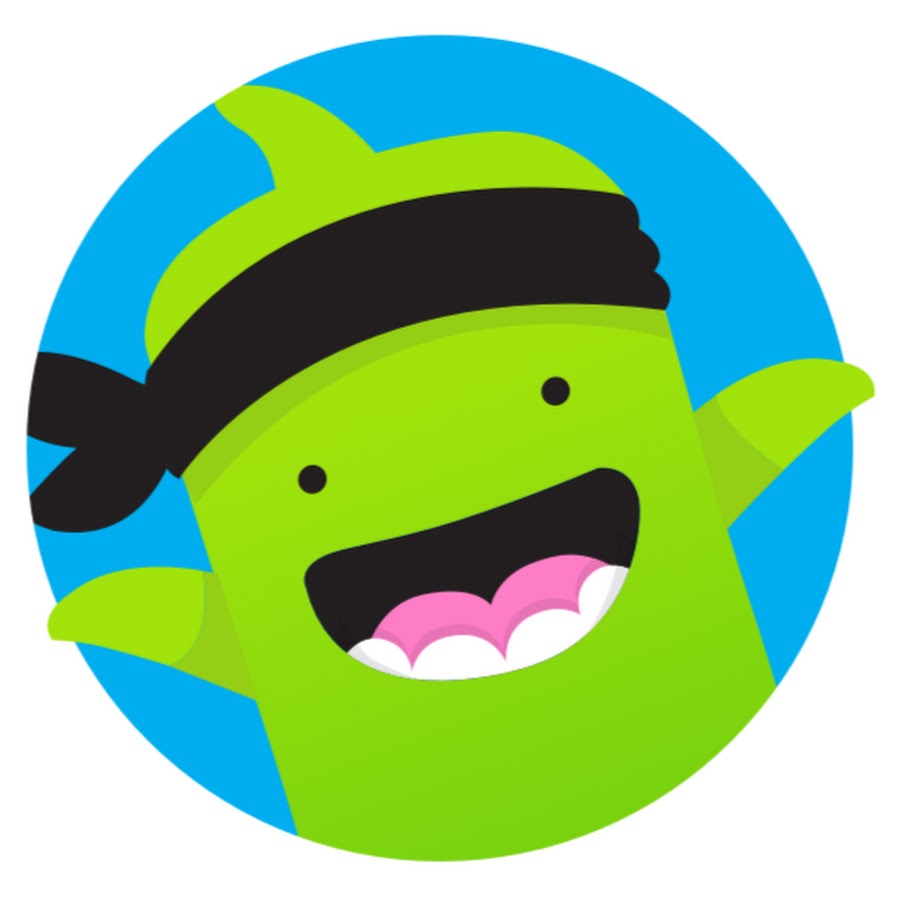 Congratulations to the following students who have reached 100 Dojos:
K Faith - Liam, Micah and Nina
K Hope - Airlie
1 Faith - Audrey, Brayden, Maja, Theodore and Zayne
1 Hope - Beau, Clare and Thomas
1 Love - Brodie, Chase, Emmett, Hana, Isobel, Levi, Marley, Paityn and Thomas
2 Faith - Ariah, Aubree, Jeffrey, Jett and Layla
2 Love - Stella
3 Faith - Eliza, Hazel, Keeley and Lachlan
3 Love - Alexander
4 Faith - Alba, Asha, Ava, Chase, Elise, Faraday, Georgina, Harrison S, Harrison J, Imogen, Jack E, Jack C, Jade, Jake, Jayden, Macy, Malakai, Maxwell, Mia, Myles, Noah, Stella, Sunday and Thomas
4 Hope - Enzo, Raquel and Ruby
4 Love - Braxton, Charlotte, Hiba, Koby, Lucy, Michael, Oliver and Xavier
6 Faith - Kane
6 Hope - Mia
6 Love - Ivy
Sports News
AFL Polding Trials
Congratulations to Henry Fryer and Flynn Wehlow in Year Five, who competed in the Polding AFL trials at Bateau Bay on the Central Coast. The boys competed in hot and humid conditions, playing five games on the day as part of the selection. 54 students trialled for a squad of 22 players. Reports from the day are that Flynn and Henry represented their school and themselves with pride and showed tremendous sportsmanship. A fantastic effort for our two Year Five students. Well done boys.
Cross Country
The new date for our cross country carnival will be Friday 28 April. There will be competitive and non-competitive events aimed at participation by all students. For competitive events, 8/9yrs, and 10yrs will complete a 2km track, while 11yrs and 12yrs will complete a 3km track. Zone cross country will be held in Kempsey on 10 May.
NRL Development Blitz
In Weeks 2 and 3 of Term 2, all students will be participating in the NRL Development Blitz coached sporting sessions. There is no charge to families and the sessions aim at introducing and developing the skills and understanding of rugby league. The coaching is non contact and is an inclusive program for all students from K-6.
This Week's Notes and App Alerts
Canteen News
| | |
| --- | --- |
| Monday | |
| Tuesday | |
| Wednesday | Antonia Mullen |
| Thursday | Maryanne Field |
| Friday | Daniel Stewart, Veronica Swadling and Sarah Taylour |
P&F
Parish News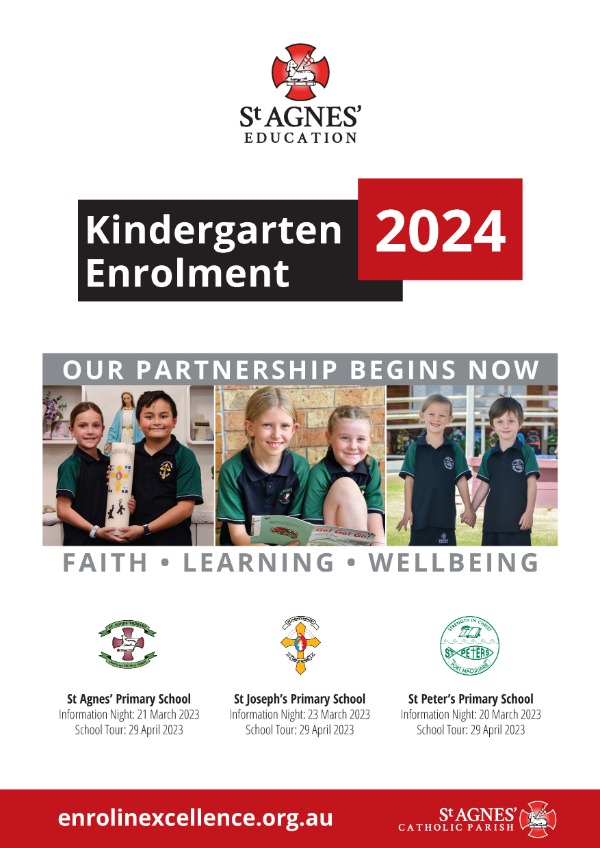 St Joseph's Regional College and MacKillop College
Dear Families
We appreciate and thank you for submitting your child's application online prior to the night, and look forward to seeing you at the Year 7 2024 Information Night!

This Week At Aggies
General Information
Term 2 Shine Enrolments are being finalised in the next two weeks. If you would like to secure a place for your child in the after school Drama program run on Thursday afternoons at school, please complete the enrolment form and return to school. Spare forms are available at the Front Office. Classes are limited to 30 and involve students from Years 1 to 6.
For more information please contact Claire on 0437 252 473.
Drawn to Art Afterschool Art Classes, Term 2 - 26 April through till 21 June
Visual Arts Room - Wednesdays 3:00pm - 4.45pm
Term fee: $310.00 - Creative Kids Vouchers Accepted.
Students join a nine week art program where they are given complete creative freedom. They have the opportunity to work on varied subject matter while guided lessons provide the students experiences, experimenting with different art mediums through out the term. We will work with Sculpture, Painting, Printmaking, Drawing and mixed media collage. Lots of fun to be had, amazing artworks to be created and all skill levels welcome.