Newsletter - Term 1 Week 9
Calendar
What's Happening Next Week
Mon
3 April

Whole School Prayer - 9:00am to 9:30am




Parent Working Bee - See Ad in Leadership Report to RSVP

Tue
4 April

School Cross Country

Parent Working Bee - See Ad in Leadership Report to RSVP

Craft for Service Market Stall - Lunch 1

Wed
5 April

Holy Week - Washing of the feet 9:00am to 9:30am

Sushi Day - 11:00am to 11:35am

Thu
6 April

Last Day of Term 1


Easter Hat Parade - 9:00am (out of uniform - gold coin donation)

Craft for Service Market Stall - Lunch 1 and Lunch 2

Easter Egg Raffle Draw - 12:00pm

Fri
7 April
Mon
24 April

Pupil Free Day/ Professional Learning Day

Tue
25 April
Wed
26 April

First Day of Term 2

ANZAC Day Commemorative Service - 9:00am
From The Leaders
Jesus' entrance into Jerusalem fulfilled the prophecies that say the Messiah would be welcomed there as he enters not as a king, but humbly, on a beast of burden. Jesus is also aware that the prophecies say he must suffer and that the authorities are conspiring against him. Matthew's telling of the passion and death of Jesus in this Sunday's Gospel focuses on his obedience to the will of God and his confidence that God will not abandon him.
Palm Sunday is celebrated by the blessing and distribution of palms, representing the palm branches the crowd scattered in front of Jesus as he rode into Jerusalem. These palms are woven into crosses.
Holy Week Celebrations
Palm Sunday at Aggies: Students have volunteered to make crosses out of Palms that will be distributed to parishioners on each of the masses for Palm Sunday. Students made these in class groups and also volunteered their services during lunch breaks.
Please join us for the whole school prayer Monday at 9:00am to reenact Palm Sunday hosted by the Year Six Mission Team with the backing of the Kindergarten Choir.
On Wednesday we welcome families to join us in the hall at 9:00am to continue our Holy Week story with the "Washing of the Feet'. The Year Six Mission Team will lead this along with the help of the singing by Kinder Faith.
Holy Thursday, the last day of Term One we look forward to wearing Easter Hats to 'dazzle' the school community as each class parades their creations around. The Craft for Service Market Stall will be available not only for the Cross Country Carnival on Tuesday at lunch 1, but again on Thursday after the Easter Hat Parade and at both lunches. These goods range in price from 50cents to $10.
The Easter Egg Raffle draw will be another highlight to finish the term. The raffle will take place at 12:00pm in the hall.
Thanks to all our families who donated and best wishes to all ticket holders.
ANZAC Day
St Agnes' students are encouraged to join us as a school community for the ANZAC march on 25 April. Students participating in the march are asked to meet at the Horton and William Street intersection behind our school banner at 9:15am. Staff and students will march from there to the War Memorial at the Town Green. Students will be supervised by staff during the march and service, Parents/carers can collect their children from the War Memorial. Each year our school is well represented at this significant event and we look forward to continuing this reputation in the community.
As a whole school we will recognise ANZAC Day in our school hall on Wednesday 26 April at 9:00am. Families are welcome to attend this commemorative service.
Attendance
Our fantastic pastoral care team are here to support you if you are having difficulty getting your child to school each day. Please contact Donna Sprague, Kate de Bressac or Ginaya Yarnold if you need any support.
Helpers are still needed on Monday and Tuesday!
On Monday and Tuesday, we are having our parent working bee for resource making. We have 4 responses so far and would greatly appreciate some more help. Please fill out the google form or contact Kate de Bressac if you are able to help.
GOLF DAY
Calling all sponsors, players and helpers!!
The return of the much loved, famous Aggies Golf Day is on Sunday 28 May at the Emerald Downs Golf Course. It will be a 9 hole ambrose competition with a 10:00am tee off.
Our first Golf Meeting will be held on Wednesday, Week 2 at Blue Water Bar and Restuarant at 5:30pm. Feel free to come along if you would like to have input into the Golf Day.
We welcome all families who are associated with businesses that may like to sponsor or donate prizes for the day. More information will be shared after our first meeting next term.
This has always been a fantastic day to celebrate building community and fun.
Penance Sacraments
How fortunate we were to be with the candidates in our Parish who received the Sacrament of Penance this week. Who will forget Father Paul's Homily about the 'Genie', 'the mess' and God always welcoming us with open arms, forgiving any mess we make? We are also wondering who really cleaned up the mess on each of the nights? Was it Father Paul..or the cleaner?? Thank you to Fathers Paul, Prodencio and Felix for making our students so comfortable for their first confessions.
We are appreciative of all staff who were able to attend the Sacraments. Thank you to Eliza Wallace, Addison English and Ella McNally from our school choir for the wonderful music for each of the sacraments
Kinder Prayer Service
Yesterday, our Kinder students attended Christ the King Chapel for the first time. Father Prodencio led our youngest students as they sang Hosanna and Baa Baa Lamb from their learning about loving others. It was lovely to see so many family members able to join us for this and stay for lunch.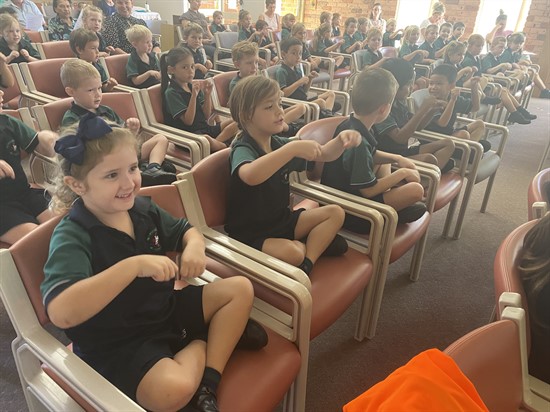 Class Representative
Congratulations to the student from each class who will be the Class Representative for Term Two. These students will be invited by the SRC on some occasions when they require whole school student voice and participation.
LENT The Musical
We are so grateful to the Year 9 students from St Joseph's Regional College for sharing their talents on Wednesday. Here are some responses from our Year Three and Four students who enjoyed the performance.
Lent the musical
The reason I enjoyed the Lent musical is because there was lots of fun music and puppets. There were three puppets. There was a brown dog, a spotty dog and a little white monkey who loves bananas! My favourite part of the Lent musical is when all the dancers from the church came out and danced in their beautiful white and blue dresses. I loved how all the little puppets told us what lent was all about and others sang little songs about Shrove Tuesday. It was all really fun how they gave everyone a part and we got to see every person that participated in the play at the very end. The band played amazing and I also wonder how hard they worked to get all of that wonderful music into place and that's why I love the Lent musical!
By Stella Donohue
Lent the musical
I really enjoyed Lent the musical because of the unpredictable band who played really fun music and how they made what Lent means really clear, so everyone could understand what it means. But my absolute favourite part was how the cast made it child friendly and how they made everyone feel included and gave everyone a part. Everyone was shocked to see Jesus! The Shrove Tuesday song was something that was really picturesque. I am really grateful that we got to go on a wonderful excursion like this.
By Georgina Foot.
Family Connect in Schools
Having difficulty getting to see a doctor? A message from our Family Connect in Schools Worker – Jerico Navea
Healthy North Coast GP Telehealth 1800 931 158 can provide free 24/7 one-off care when you're not able to get an appointment with your regular doctor. They can provide:
After-hours GP appointments and advice

Information, diagnosis and treatment
Prescriptions sent to your local chemist
Medical certificates
The service is available over phone or via video link by contacting 1800 931 158.
An example of how this service may be helpful to families: It's Friday afternoon, you feel your child might need antibiotics but you can't get in to see your doctor. You are worried about your child's health and you need to chat to a medical professional for advice and guidance of what you should do.
In medical emergencies always call Triple Zero (000)
For more information about Healthy North Coast GP Telehealth visit: https://hnc.org.au/gp-after-hours-telehealth/
If you would like information about how to access specialist medical services or therapies for children, please contact our Family Connect in Schools worker, Jerico Navea 0419 720 515.
Please click on this LINK to access the Parent Talk newsletter.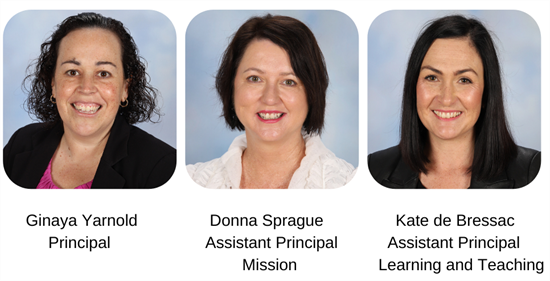 PBS
This week our focus is being Resolute at school. We can show this by staying focused on our work, showing kindness and by trying our best not to give up.
Congratulations to our Kennedy house students who are in the lead again receiving the most dojos for following our whole school expectations. They are leading in the challenge for who will be the winners of the house cup treat day for this term.
Family sharing story links: I Can Do Hard Things by: Gabi Garcia
Student Awards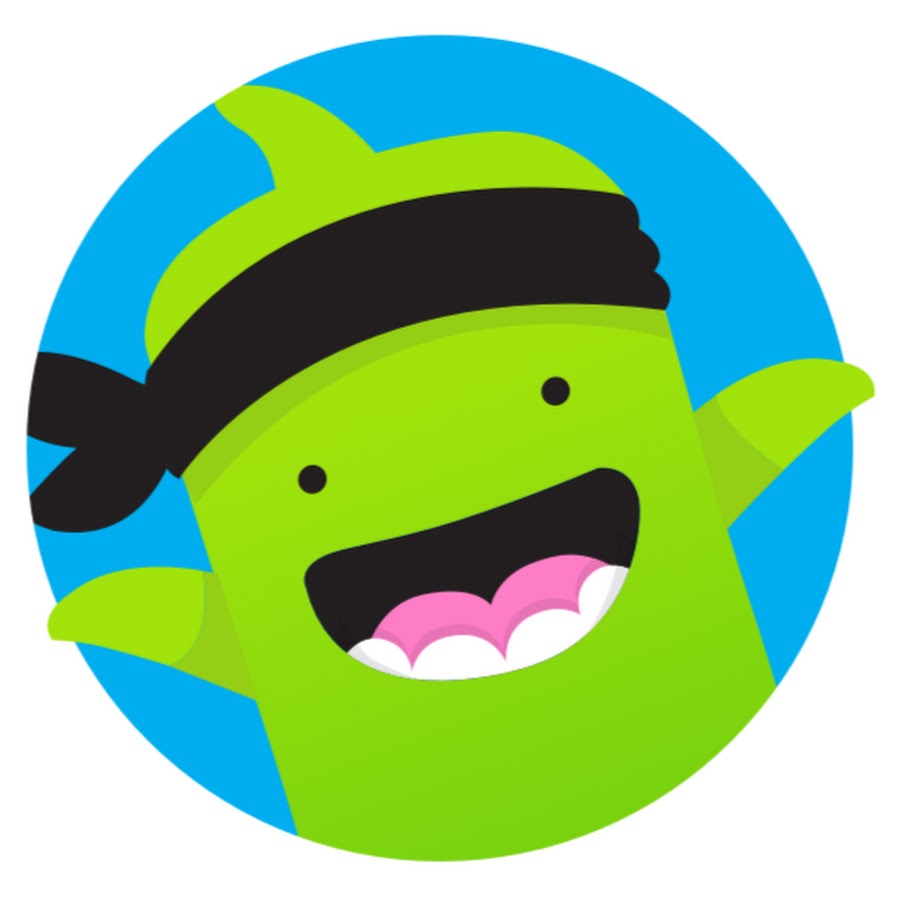 Congratulations to the following students who have reached 100 Dojos:
1 Faith - Cade, Charlotte, Emilia, Hayden, Lucas, Lucia, Ruben, Utah and Vivienne
1 Hope - Julian
1 Love - Alaura, Alexander, Harper, Harry, James, Kai, Lachlan, Mahli-Lee, Olive and Rory
2 Faith - Amelie, Amirah, Evie, Hazel, Lily and Mia
2 Hope - Felix, Indi and Pippa
2 Love - Aadi, Aisha, Ara and Sophie
3 Faith - Nicholas
3 Hope - Ivy
3 Love - Dominic
4 Hope - Chase, Emme, Evie, Jenson, Mila, Piya and Zane
4 Love - Beau, Chloe, Kitt and Sienna
6 Faith - Dhiya
6 Hope - Malakai
K Faith - Harper and Micah
K Hope - Jackson and Johnny
K Love - Elsie and Edison
1 Faith - Zayne and Ava
1 Hope - James and Avery
1 Love - James and Isobel
2 Faith - Evie and Jett
2 Hope - Thomas and Charlie
2 Love - Asha and Aadi
3 Faith - Nikita and Len
3 Hope - Hunter and Skylah
3 Love - Reginald and Jack
4 Faith - Jack and Macy
4 Hope - Kasper and Lilyana
4 Love - Charlotte and Beau
5 Faith - Sienna and Braxton
5 Hope - William and Avinav
5 Love - Zoe and Jack
6 Faith - Dhiya and Riley
6 Hope - Anna and Summer
6 Love - Penny and Spencer
Sports News
This week three of our Year 6 students travelled to Parkes as part of the Polding Touch Football Team. Armani Daley, Max Scheinder and Oliver Brazel braved the challenging, stormy conditions to play some quality touch football. All three students played five games as part of the Polding team. Armani and Oliver were successful in progressing to the selection game. From the day, Oliver gained selection for the NSW Primary School Sports Association (NSWPSSA) Touch Football Championships where he will play against students from all NSW schools. Reports from parents were that the level of skills and sportsmanship from all three players was exemplary. Well done Armani, Max and Oliver.
Cross Country
Our school cross country carnival will be held on Tuesday 4 April. There will be competitive and non-competitive events aimed at participation by all students. For competitive events, 8/9yrs, and 10yrs will complete a 2km track, while 11yrs and 12yrs will complete a 3km track. Zone cross country will be held in Kempsey on 10 May.
NRL Development Blitz
In Weeks 2 and 3 of Term 2, all students will be participating in the NRL Development Blitz coached sporting sessions. This is at no charge to families and the sessions aim at introducing and developing the skills and understanding of rugby league. The coaching is non contact and is an inclusive program for all students from K-6.
This Week's Notes and App Alerts
Canteen News
| | |
| --- | --- |
| Monday | Rebecca Baker and Michelle Ling |
| Tuesday | Shelley James-Dumas |
| Wednesday | Barbara McGregor |
| Thursday | Anna Lloyd |
| Friday | Good Friday |
P&F
Colour Run - Vote For Your Preferred Date
Unfortunately, the P&F Family Engagement Evening was postponed due to the weather. With daylight savings ending this week, we will need to move the event to earlier in the day to capture daylight hours. We would love your feedback on the day and time that will work best for your family: Cast your vote here!
OPTION 1: Thursday 27 April 3:30pm (4:45pm Pizza Dinner)
OPTION 2: Sunday 30 April 11:00am (12:00pm Pizza Lunch)
The new date will be advised early next week once the votes have been tallied.
Your pizza order will carry through to the new date, however, if you wish to cancel it, go to Flexischools: Orders (at the bottom)/ Open Order/ click 3 dots (top right)/ 'Cancel order'.
Thank you to everyone who has packed the coloured powder this week or put up their hand to help out on event day. We are very grateful for this fantastic response and look forward to sharing the fun with you all on the revised date.
2023 AGM
Earlier this month we held our 2023 AGM where four new Executive Committee members were elected.
President: Allison Ritchie
Vice-President: Jenna Sales
Secretary: Karyn Reincastle
Treasurer: Rachel Constantine
Thank you to Leasa Harris, Monique McEntyre and Erin Elliott for the huge amount of work you have all put into the St Agnes' P&F for many years. Despite stepping down from executive roles in 2023, they continue to support and give their time to P&F activities. Thank you!

Next Meeting - Monday 15 May
All members of the school community are invited to attend the P&F meetings. The P&F meet on the 3rd Monday of the month during school terms, 5:45pm-6:45pm in the staffroom. If you can only attend one or two meetings a year, we would still love to see you! The meetings provide an opportunity to collaborate with the school, ask questions and have discussion around topics that affect our children. They are also an opportunity to suggest or plan activities that benefit the school community. The Colour Run is the first event planned for the year and we are currently looking into holding a Ladies Night and/or Parents Night in Term 2.
If you would like to get in touch: pandfstagnes@gmail.com
Kind regards,
Allison Ritchie
Presidet
St Agnes' Primary P&F
Parish News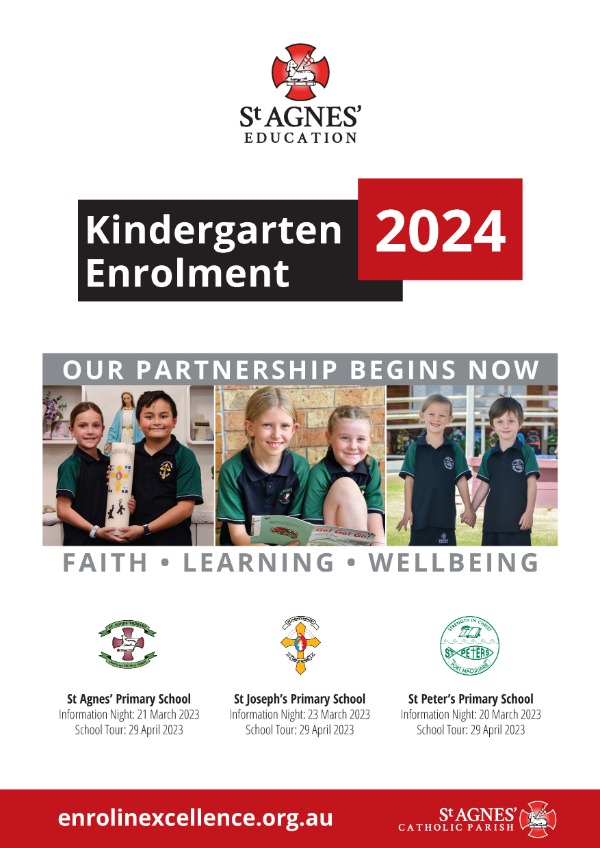 St Joseph's Regional College and MacKillop College
Dear Families
We appreciate and thank you for submitting your child's application online prior to the night, and look forward to seeing you at the Year 7 2024 Information Night!

This Week At Aggies
General Information
Term 2 Shine Enrolments are being finalised in the next two weeks. If you would like to secure a place for your child in the after school Drama program run on Thursday afternoons at school, please complete the enrolment form and return to school. Spare forms are available at the Front Office. Classes are limited to 30 and involve students from Years 1 to 6.
For more information please contact Claire on 0437 252 473.
Drawn to Art Afterschool Art Classes, Term 2 - 26 April through till 21 June
Visual Arts Room - Wednesdays 3:00pm - 4.45pm
Term fee: $310.00 - Creative Kids Vouchers Accepted.
Students join a nine week art program where they are given complete creative freedom. They have the opportunity to work on varied subject matter while guided lessons provide the students experiences, experimenting with different art mediums through out the term. We will work with Sculpture, Painting, Printmaking, Drawing and mixed media collage. Lots of fun to be had, amazing artworks to be created and all skill levels welcome.