Newsletter - Term 1 Week 6
Calendar
What's Happening Next Week
Mon 13 March

K-2 Come Read With Me - 8:25am


Whole School Prayer - 9:00am to 9:30am

Tue 14 March

K-2 Come Read With Me - 2:30pm


Sacrament of Reconciliation 5:30pm to 6:30pm

Wed 15 March

NAPLAN Assessment - 9:00am to 11:00am

Thu 16 March

NAPLAN Assessment - 9:00am to 11:00am

Year 4 Sacrament of Reconciliation Reflection Day - 9:15am to 2:15pm at The Youth Hub


Year 2 Liturgy at the Chapel - 10:15am to 11:00am




Fri 17 March

St Patrick's Day

NAPLAN Assessment - 9:00am to 11:00am


School Assembly - 2:30pm to 3:00pm
Mon 20 March

P&F Monthly Meeting - 5:45pm to 6:45pm




Tue 21 March

Harmony Day


NAPLAN Assessment - 9:00 to 10:30am

St Joseph's Regional and MacKillop visit Year 6 - 10:00am to 11:00am

Kindergarten 2024 Information Session - 5:30pm to 6:30pm

Thu 23 March

Harmony Week Celebrations - Display

Fri 24 March

Year 2 Excursion to the Glasshouse

Wed 29 March

Years 3 and 4 Excursion - Lent The Musical at St Joseph's Regional College

Thu 30 March

P&F Colour Run - 5:00pm to 7:00pm

Tue 4 April
Thu 6 April

Last Day of Term 1


Easter Hat Parade - 9:00am

Craft for Service Market Stall - Lunch 1 and Lunch 2

Easter Egg Raffle Draw - 12:00pm

Mon 24 April

Pupil Free Day/ Professional Learning Day

Tue 25 April
Wed 26 April
From The Leaders
This Sunday in the Gospel John tells us the story of Jesus meeting the Samaritan woman at the well. The Samaritan woman opens her heart and mind to Jesus, and we are invited to do the same. When Jesus lived on earth, he walked many miles to share the story of God's love with everyone. He came for all people and did not show prejudice when he was teaching. After Jesus' conversation with the woman, her life changed. She was so excited, she ran all over town to tell everyone. Many people there came to believe in Jesus and came to know God much better. We are challenged to do the same.
We have loved having so many visitors at our Aggies Connects: Come and Read with Me sessions! Thank you to all of the families who have joined us in the library for our reading sessions. We have been thrilled to have so many parents at each session. Don't forget that there are two more next week, so if you haven't had a chance to join us, there is still time. We would like to take this opportunity to thank our Leadership team members who have worked so hard to prepare and facilitate these sessions. Special thanks to Kath Brazel (Leader of Literacy and Numeracy), Lisa James (Leader of Family/School Partnerships), Claire Thurlow (Leader of Pedagogy) and Eloise Wilson (Leader of Digital Innovation). We hope to see many more faces reading in the library next week!
E-Sports
We are excited to be able to offer our students the opportunity to participate in the Lismore Diocese E-Sports Competition as an extra curricular opportunity. This Year's competition will include Mario Kart, Just Dance and Rocket League. School-sponsored e-sports leagues foster positive interactions and friendships among students, teach teamwork and communication skills, provide opportunities to build leadership skills, and create a sense of belonging for students. Students from Stage 3 will receive a survey from our Leader of Digital Innovation, Mrs Eloise Wilson next week in order to register their interest for the time trials for Mario Kart. If you have any concerns about your child being offered this experience, please contact Kate de Bressac or Eloise Wilson. Although the diocesan competition is for senior students only, we will be offering the opportunity across the school as a school based extra curricular activity in the coming weeks and terms.
Attendance
This week we have sent home attendance letters with any children who are currently below 90% attendance at school. We appreciate that some families have been on an extended holiday or have had illness or extenuating circumstances in the family. Do not be alarmed by the letter, it is simply to inform you of your child's current attendance rate, to assist you when making decisions for the rest of the year. It is expected that a child be present at school at or above 90% of the time and we regularly check in to monitor habitual absences. Please know that we are here to support you if you are having any difficulty in getting your child to school. You can contact Ginaya Yarnold, Donna Sprague or Kate de Bressac if you need any assistance. It is extremely important that we work together in partnership to ensure that every child stays above 90% attendance. Every minute counts when it comes to lost learning opportunities.
Harmony Day
Harmony Day is a celebration of our cultural diversity – a day of cultural respect for everyone who calls Australia home. Held every year in March, Harmony Day coincides with the United Nations International Day for the Elimination of Racial Discrimination. Harmony Day occurs on Tuesday 21 March this year. At St Agnes' Primary we will be celebrating the inclusion of all the wonderful cultures within our school community. Each class has been allocated a country from some of the wide range of our cultural backgrounds. Learning about this country will take place during Harmony Week. Families will be invited to view a showcase of our learning on Thursday afternoon 23 March. Students are encouraged to dress in the colours of their countries national flag. Class teachers will send home more information about the country and activities planned for their students.
Project Compassion
The extreme drought in Zimbabwe means that Priscilla and her community's traditional ways of farming cannot produce enough crops. With the support of Caritas Hwange, Priscilla learnt Gachompo – conservation farming. This technique means that minimum rainfall is sufficient to support growth of crops as it ensures better water retention by the soil. With her new-found knowledge, Priscilla was able to grow a bumper harvest in her first year practising conservation farming.
"We are very happy to have been introduced to conservation farming. Even for those who have no knowledge of it, we try to assist them. That's why we work in groups," Priscilla said.
Priscilla also used the funds from her harvest to start poultry farming, where she can sell eggs to pay for her grandchildren's school fees, books and stationery. The poultry farming provides a safety net for Priscilla and her family during times of hardship, like the current drought.

Chick-itas
Wow! Congratulations to all grades who are generously sharing pocket money to buy chickens for Chick-itas.
Chick-itas is the name of our fundraising mission to purchase chickens for families in Zimbabwe. This week across our school we have raised enough money to buy 79 chickens.
Easter Celebrations
Our Year Six students will lead our school through the Easter story through Palm Sunday, The Last Supper, Jesus praying in the garden and the Crucifixion.
The much loved Easter Hat Parade will be held on Thursday morning 6 April at 9:00am under the shelter. We look forward to the excitement of watching our students parade their creations in front of the school community. We welcome families to join us for the parade. At both lunches we will be holding an Easter Market. The goodies made by our students through Craft for Service will be on sale, along with cakes and biscuits etc.
Easter Egg Raffle
We again invite families to donate Easter eggs and chocolates for our Easter Egg Raffle. For each family's donation, a raffle ticket will be written out as the chocolate items are brought to the office and placed in the draw.
Tickets will be on sale outside the office at Lunch 1 for 50 cents each as of Monday 13 March. The raffle will be drawn on the last day of term at 12:00pm in the hall.
Welcome Otis
Last Sunday we welcomed baby Otis to our Aggie's family. Otis is a lttle brother to Kaylee, Norah, Luca and Kalie.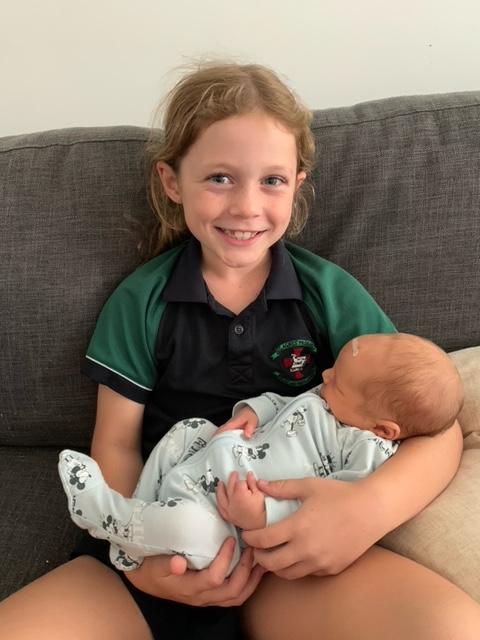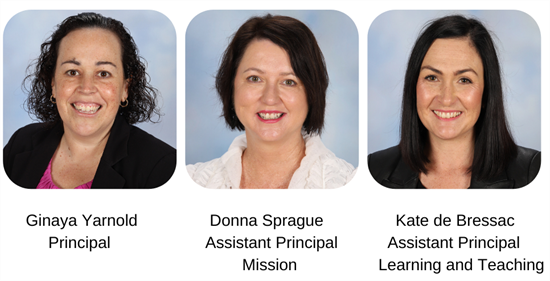 Sports News
Today, 13 Aggies students will be competing at the Diocesan Winter Sports Trials in Grafton. These students have done so well in their selected sports to make it to this level. Best of luck to the following students: Xavier Dare, Chloe Chilko (hockey), Macey Singh, Armani Daley (netball), Hudson Sprague, Max Schneider, Sam Clifton, Oliver Brazel, Kobe Marsh (league), Leo Donohue (Union), Oliver Walters, Mitchell Hagenbach and Pippa Wade (soccer).
Last Friday, 15 Aggies students represented the Hasting Zone at Diocesan Swimming in Kempsey. On the day, the swimmers represented themselves with pride, showed great sportsmanship, and many of our students reported their personal best times. Max Schneider placed 1st in 12 Years Boys 50m Freestyle, 2nd in Senior Boys 50m Breastroke and was Senior Boy Runner-up Age Champion. Max will now represent the Diocese at Polding Swimming later in the month. A massive achievement, well done Max.

Our school Cross Country will be held on Tuesday 4 April. The day will have competitive and non-competitive races aimed at whole-school participation. Parents are invited on the day, and if anyone is available to help, please contact the school. Zone Cross Country will be held on 10 May in Kempsey.
Thank you to all the staff and families who gave feedback on coached sport for the school. It was helpful in selecting sports for community enjoyment.
This Week's Notes and App Alerts
Good Morning Parents and Carers of Year 6
We are aware that there are some issue's with the sizing of the new Year 6 shirts. We have been in contact with Constable Screenprinting and Embroidery and they have traced the issue back to the custom maker in China. The company has agreed to remake our order for us, this means all size 10,12,14 & 16 shirts will be replaced with the correct sizing. The sizing issue does not impact shirts sized S, M or L, so there is no need for these to be replaced. The replacement order is expected for delivery in approximately 4 weeks. Constable Screenprinting and Embroidery have advised that you are all welcome to keep your existing shirts. We are sorry for the inconvenience caused and appreciate your understanding. We would like to thank Constable Screenprinting and Embroidery for the quick and satisfying result with this matter.
Kind regards
Ginaya Yarnold
Principal
Good Afternoon Everyone
We have quite a few items including glasses, watches and jewellery in our lost and found. If you or your child has lost any of these please contact the office so we can return them.
Thank you
Canteen News
| | |
| --- | --- |
| Monday | Amanda Ehlers |
| Tuesday | Charmaine Fowler |
| Wednesday | Alicia Martin |
| Thursday | Ellyce Ovington |
| Friday | Shelley James-Dumas, Marie Flanagan and Elise Fox |
Parish News
Enrol In Excellence
Give your child the best start to their learning life with St Agnes' Education. Register for a Kindergarten 2024 Enrolment Information Session to find out all you need to know about sending your child to a St Agnes' Education Primary School in 2024.
At our schools, your child will:
• learn from professional, highly skilled and dedicated teachers that know how to help them reach their full potential,
• be embraced by a community that cares for them and teaches them to care for others and their world,
• grow spiritually, socially, physically, morally and intellectually.
Please check your zoning before registering to ensure you attend the information session aligned to the school zoned for where you live. You can view the zoning map on our website www.enrolinexcellence.org.au
Information session details:
St Agnes' Primary School – Tuesday 21 March 2023 – 5:30pm
St Joseph's Primary School – Thursday 23 March 2023 – 5:30pm
St Peter's Primary School – Monday 20 March 2023 – 5:30pm
For questions regarding school zoning, please contact the Education Enrolment Team on (02) 6588 7444.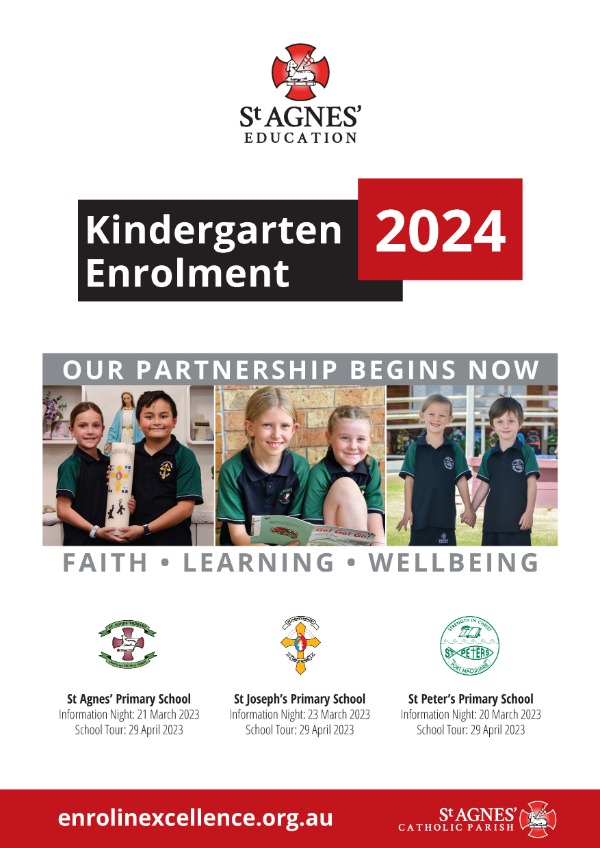 This Week At Aggies
General Information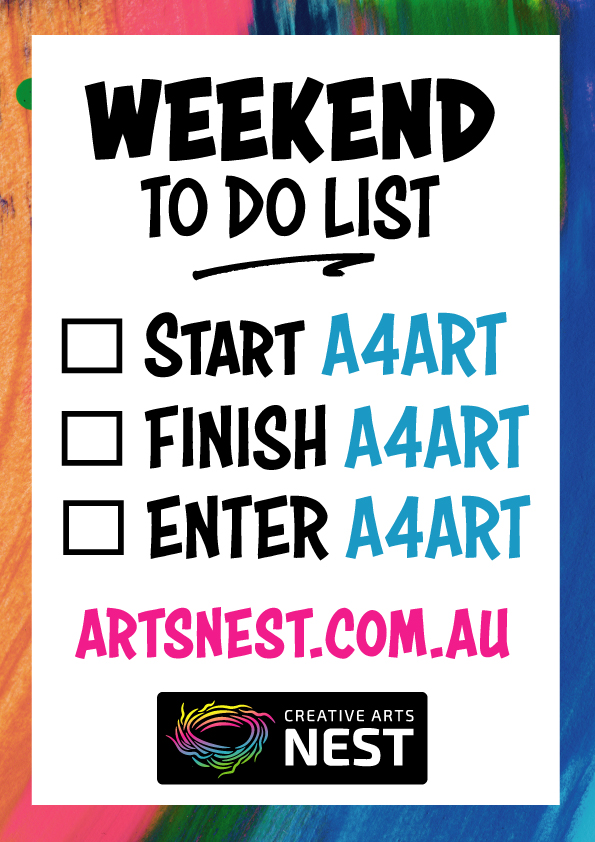 ONLY 2 WEEKS LEFT UNTIL A4ART PRIZE ENTRIES CLOSE!
Have you started your A4Art?
Bigger and better than last year, our 2023 A4Art Prize features more categories and more prizes, over $5000 in cash and prizes.
So what do you need to do? Create an artwork, using ONE A4 size piece of paper in any way you choose. Draw, paint, scribble, fold, sculpt, cut, mould, shred, or even write on your paper – use it in any way you, the artist envisions!
The A4ART Prize is now officially open, more information can be found at artsnest.com.au including terms and conditions. All Artworks are to be handed in before Friday 24th March, 3pm. Late entries can not be accepted.
In case you missed it, some incredible statistics to share from our humble 2022 A4Art Prize:
. More than 240 Artworks submitted.
. 6291 voting tokens placed in jars where students and staff voted for the People's Choice Award when the finalists . artworks toured all six of our Parish Schools in our A4Art Pop-Up Exhibition.
. 1768 voting tokens placed in jars at the 2022 Port Macquarie ArtWalk, where an estimated 3000 community members visited our A4Art Room
. 1572 Online votes cast for the Community Choice Award
The NSW Council of Catholic School Parents is facilitating a free webinar for parents in Catholic schools with Justin Coulson to support parents and carers to understand anxiety and resilience in children.